What our freelancer customers say:
Dinghy insurance: making freelancer insurance fairer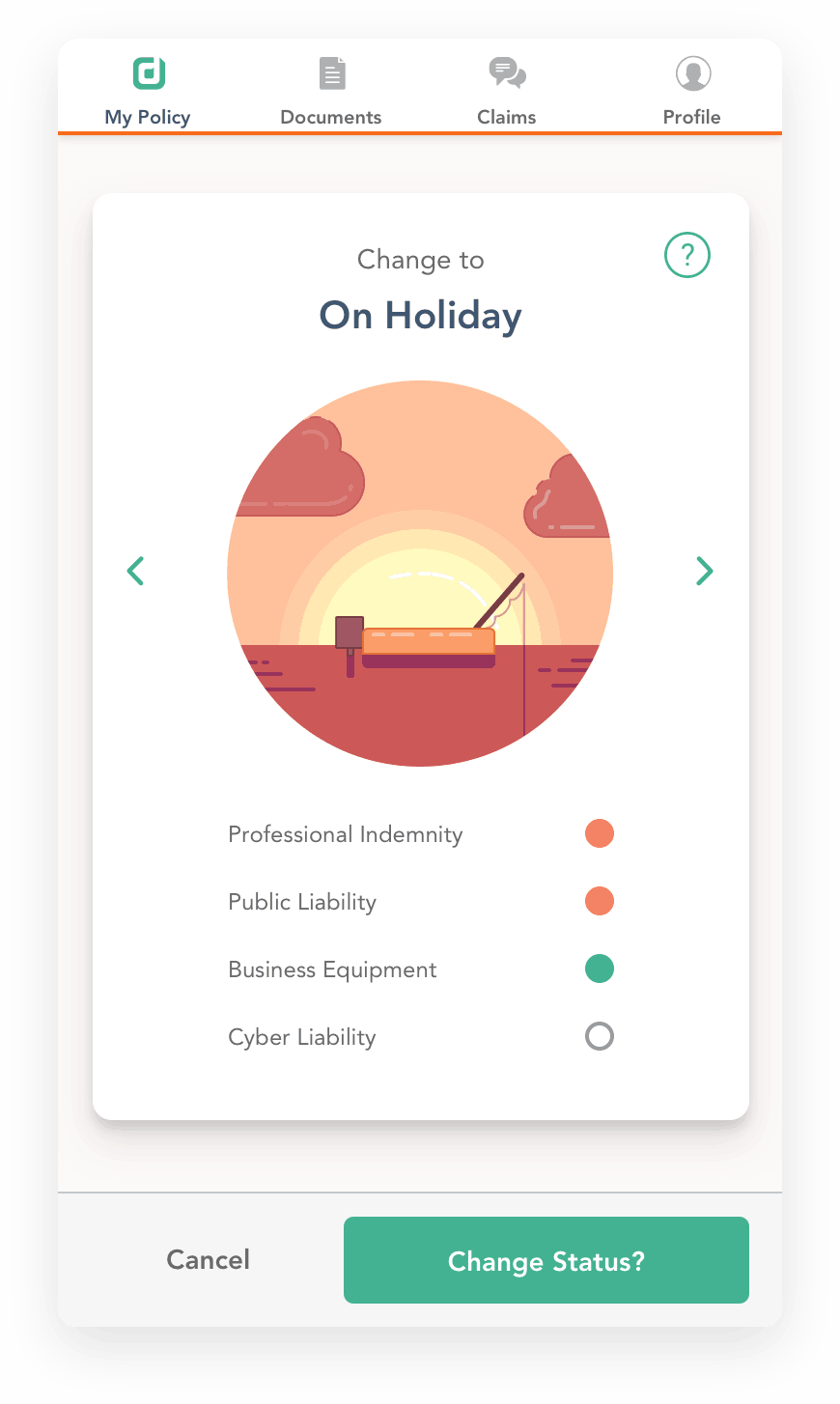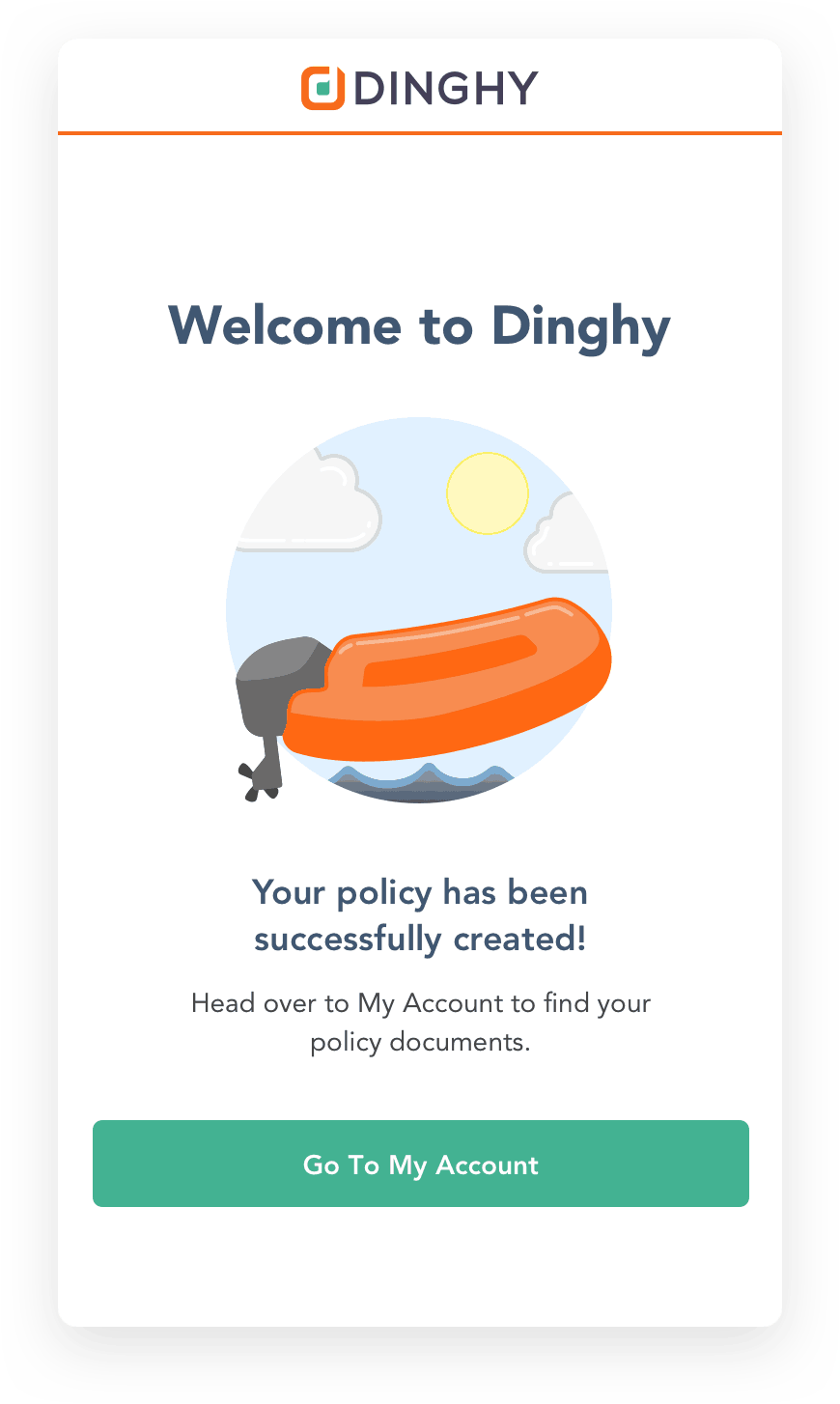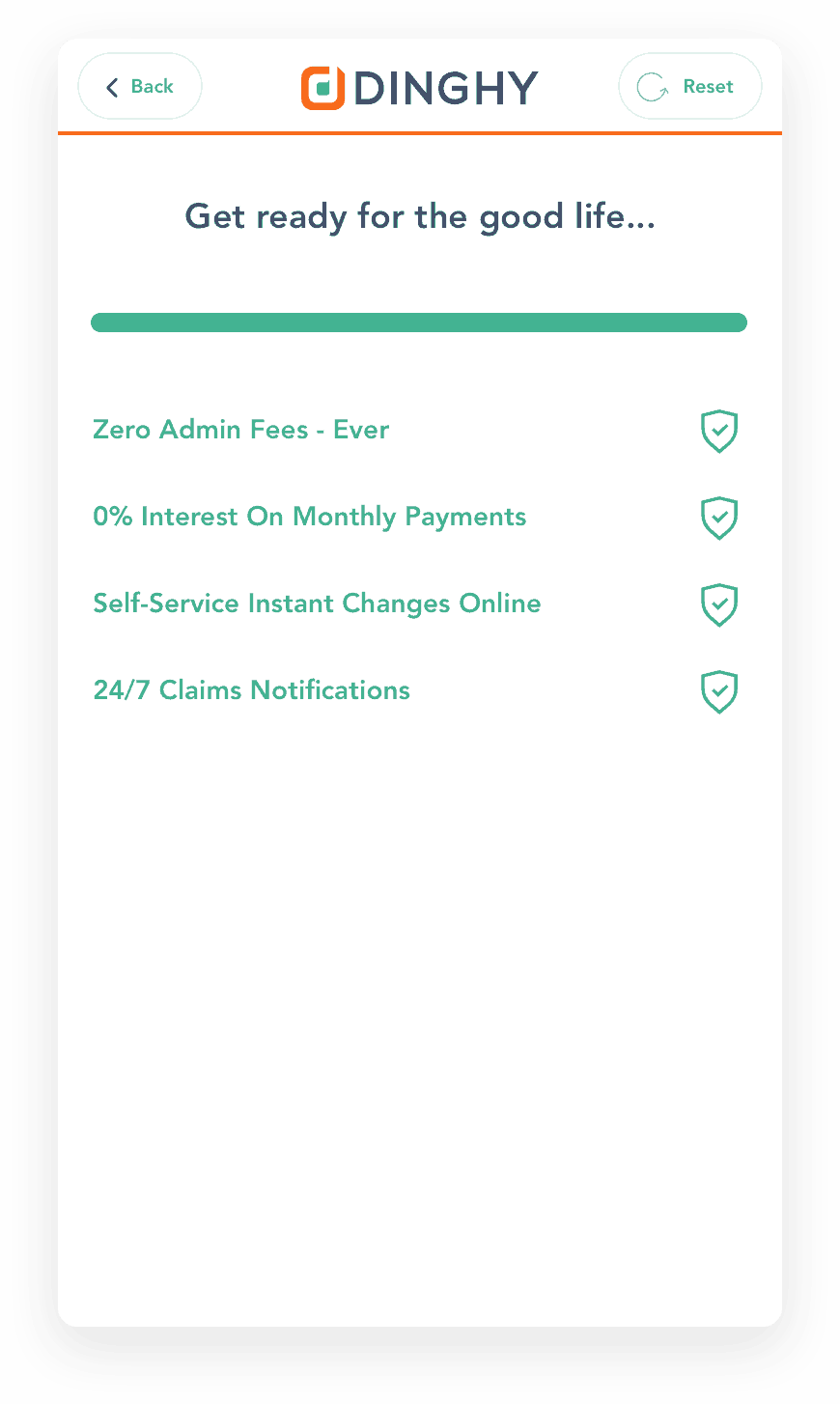 Insurance tailored to freelancers with Freelancer Assist as standard
Kick-ass prices,
accurate to the second
Customise your freelancer insurance to your needs; we'll charge you by the second and only bill for what you use.
Professional Indemnity
Including Freelancer Assist
Get a quote
Professional Indemnity
Including Freelancer Assist
PLUS
Public Liability
Get a quote
Professional Indemnity
Including Freelancer Assist
PLUS
Public Liability
Business Equipment
Get a quote
A dedicated team of claims experts and lawyers to the rescue
24 hour replacement on all equipment or an instant cash transfer
Tax specialists who can help with HMRC investigations
Tech + Data
Creative + Media
Consulting + Project
Freelance Full stack developer
You can do it all but with great responsibilty comes great risk. Full stack, we've got your back.
Freelance Frontend developer
React, (native or not), all the Javascripts, HTML, JQuery, Ajax, SaSS, (and the rest) - we've got you covered.
Freelance Backend developer
Whether you're a Ruby dev or you love PHP, our insurance covers all the back end genii.
Freelance Software tester
Cautious QA's, make sure your cover is robust in case something slips through your net.
Freelance Data expert
Data Scientists and machine learning gurus - you are leading the way. Our insurance will stay the course.
Freelance Mobile developer
Apple, Android, Windows...whatever mobile platform floats your boat, your work is covered with us.
Freelance Photographer
If you're a full time photographer, or if you only shoot on weekends, we've got you and your equipment covered.

Freelance Copywriter
Expert writers need expert insurance. We're here for you if someone accuses you of copying their writing, spelling errors or omissions.

Freelance Graphic Designer
Whether you solely design on the web or just use your laptop for part of the larger design process, you're in.
Freelance UI / UX designer
UI, UX, IA, IxD, UCD, CX; we cover all the accronyms for all the insurance you need.
Freelance Web designer
You design pixel perfect, flexible, responsive websites - make sure your insurance is as responsive as you are.

Freelance Influencer
Your influence reaches people far and wide; we're here to help you with any one who thinks you have taken their ideas.
Freelance IT project manager
You run a tight ship, everything runs on time and to budget. Not a problem - but if there is, we can help.
Freelance Business analyst
Your on-point analysis exposes risks and opportunities so you'll appreciate handing your own risks over to us.
Freelance IT consultant
You work with and advise on computers; we insure advice, computers and cyber risks. We're literally a perfect match.
Freelance Management consultant
The advice you give is your bread and butter, before you spread it get covered with us.
Freelance Training consultant
You trained to consult, now you consult to train others, beautiful work. Now make sure you are insured.
Freelance Product manager
You're an Agile, Kanban, MVP testing, growth hacking ninja, we are an Agile, Kanban MVP testing insurance firm.
Join our mission to change insurance
Let's make insurance a social good again. At Dinghy we "Trust First" with payments and with claims. It feels good and keeps your premiums low. Plus we give back to charities who support the world we need to protect.