TL:DR — Because being a B Corp is the right way to run a business
Longer version….
It is the last day of  B Corp month and I wanted to tell you our story…..
Rob and Ed are two of the most fantastic co-founders you could dream of starting out with. When Dinghy was being formed they had many offers on the table. It was being a B Corp that made them want to get onboard this particular Dinghy.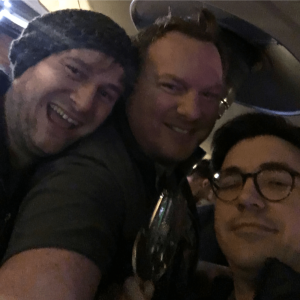 We've long admired B Corp companies, those that stand for more than just making money, more than just the next dividend. B Corps are the future and indeed the present, and there is no half way house.
So, to the uninitiated, what is a B Corp? Well, in simple terms, B Corp certification is to business what Fair Trade certification is to coffee. B Corps are for-profit companies certified by the nonprofit B Lab. B Corp must meet rigorous standards of social and environmental performance, accountability, and transparency. Amazing companies such as Ben & Jerry's, Etsy and Patagonia are certified B Corps, we aspire to be as influential as them.
Profit
Profit is important, it gives us the opportunity to make an impact, but doing the right thing is equally important. Most companies only think about the single bottom line of Profit. B Corp's however are legally obliged to think of how all decisions may affect People and the Planet in addition to our Profit. That changes everything.
Dinghy is a B Corp pending, we will be a fully certified B Corp soon. For obvious reasons, companies less than 12 months old cannot be fully certified B Corps. As a B Corp pending we have adopted the full B Corp wordings into our Articles of Association just like a fully certified B corp. And every decision at a Board level must take into account the triple bottom line. It's a fundamentally different governance philosophy, and we love it.
Planet
We are a distributed team and that helps us massively cut our impact on the environment, we commute much less than most people and use public transport when we do. By working from home we can eat and drink from our own kitchens, cutting down on single use plastics and coffee cups. Additionally we have all switched energy providers to Bulb, a fellow B Corp and a green gas and electricity supplier (who are awesome) so we lessen the impact of our electricity consumption at home. These are all small measures but the small changes stack up to make big impacts.
The planet needs our help, we are at a critical point in history, global warming must be halted and reversed, oceans are being suffocated by plastic and animals are becoming extinct due to human actions. "We must act now" is the mantra at Dinghy. Time waits for no one and we have to get this right now to allow future generations to enjoy what we have been able to.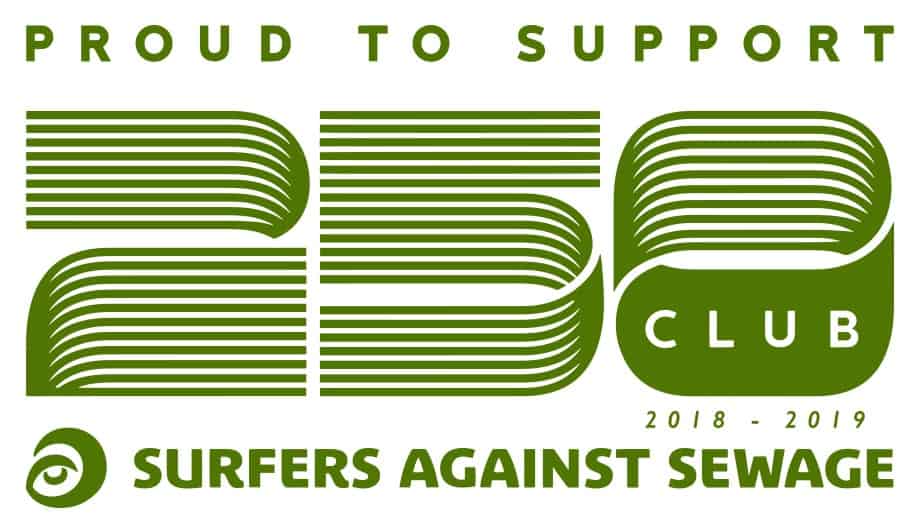 We are proud supporters of Surfers Against Sewage and their phenomenal #PlasticFreeCoastlines campaign. Every 60 seconds, the equivalent of a truck load of plastic goes in to our oceans, it will not decompose, it will be there forever. If we continue at this rate and scale, the amount of plastic in our oceans could outweigh the fish within 30 years. The health of our oceans affects us all so we need to come together, act now and protect our oceans – see you on the beaches in April for the Big Beach Spring Clean.
People
Being a B Corp is in the DNA of insurance, it is a social good. It enhances freedom, creates security, promotes good health and increases prosperity. It enables people that otherwise couldn't, to drive cars, buy houses, go on holiday. But over the last 20 years or so some insurance companies have changed, companies are expecting the worst of people rather than the best. Customers are lured in with cheap premiums only to have their premium increase massively at renewal time. Some insurance businesses are taking huge commissions and then adding fees on for any changes made. Fees are also part of the credit agreements many people sign up to just to enable them to pay their insurance monthly.
We are on a mission to make insurance a social good again and trust is at the forefront. One of our core values is "Trust First", that means we trust our Crew to do the work. We all work remotely and we just trust each other, trust is an amazing, empowering thing.
Just like our Crew, we also give our customers that amazing, empowering thing; we trust them. In an age of insurance rife with suspicion, this is game changing. Trust will allow us to service our customers quicker and get them back on their feet before they know it. Like I said, a social good.

It's our mission to lead the way and ensure our customers trust us back. We are using technology to drive down the cost of their insurance; simple and obvious though this seems it is not the industry norm, far from it. Our customers get the best insurance possible at a price point that is fair and we won't be penalising them when they renew with us or make a claim. With Dinghy you can pay monthly with no credit agreement, change your policy online at will with no fees, as it should be. We serve the freelancers, the self employed and the contractors, the brave who take on the world and are the backbone of the economy. Our customers trust us to insure their life's work and we take that very seriously.
Freelancing and running your own business can be very stressful. We want to ensure that people can switch off and enjoy their work so we have run wellness courses. We try to explain insurance in simple English that our customers can relate to. Our 24 hour equipment replacement insurance and paying in arrears only for the insurance you have used are revolutionary.
We are not trying to be the best player, we are changing the game, for the better, forever, assume nothing.
We are Dinghy and we will B the change.