We've just launched a new feature in our self-service area, allowing you to view and print your payment receipts.
As a freelancer, your business expenses matter and being able to keep track of them is essential. When we first launched our platform, we relied on our payments provider to issue email receipts to our customers at the time they made a payment. However, through several customer discussions, we learned that these were hard to track down to submit to your accountants. Having listened to this feedback, we've gone ahead and built your payment history into your self-service area. In this post, we'll answer a few questions to get you on your way to managing your payment history in Dinghy.
How do I find my payment history?
You can find your payment history by accessing your self-service area and heading to the documents tab. This tab will now present you with a couple of choices, one being to access your policy documents and the other being your payments history.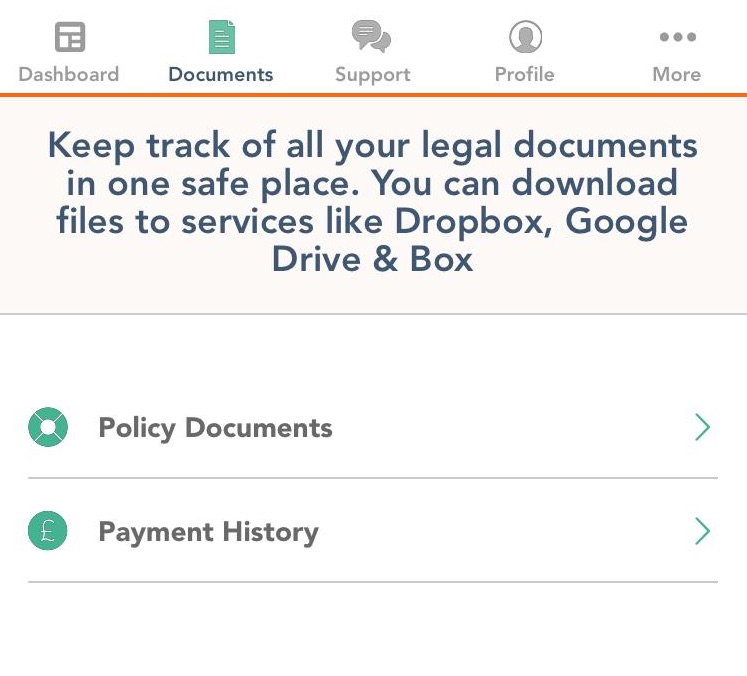 When you click on payment history, you'll see a table of all successful payments that you have made to Dinghy, including the amount paid and which bills that payment covered.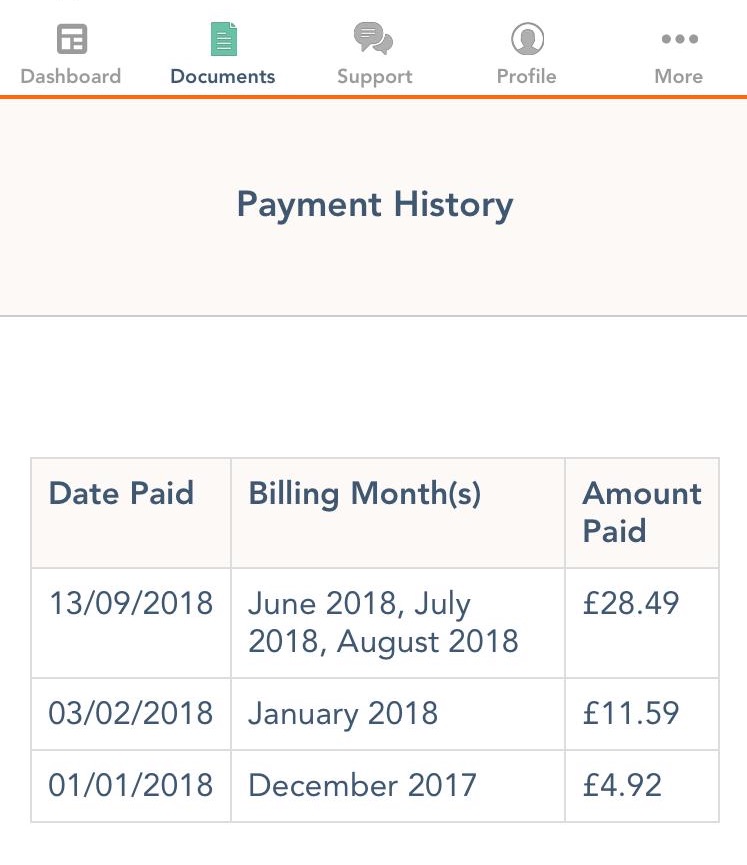 How do I save or print a receipt?
When you click a row on the payments table, it will show you the receipt for that payment. If you're on a desktop, to print or save the receipt; select 'print' from the file menu and then print to your printer or choose a "print to PDF" option to save it as a PDF file. If you're using the mobile app, it will depend on what PDF apps or printers you have attached to your phone as to how to get the receipt. We recommend that you access your payment history using a desktop/laptop for the time being.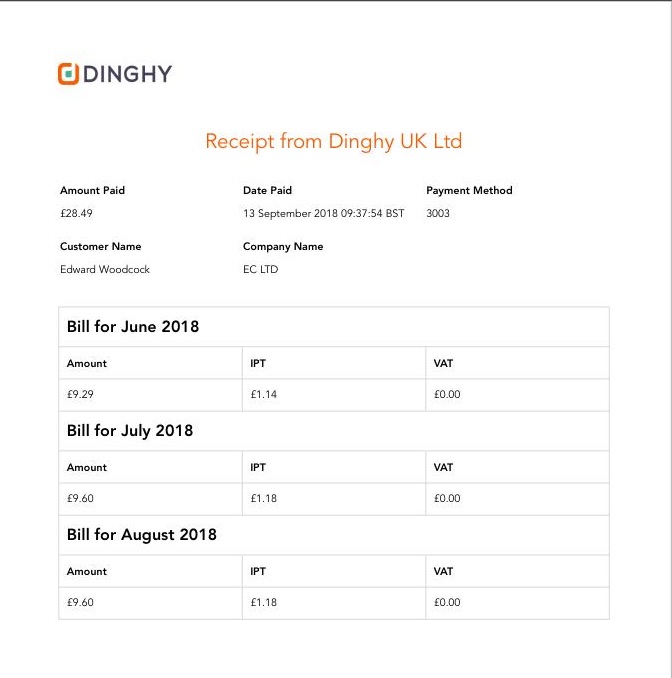 Please note that our payment provider will continue to issue email receipts to you as usual upon successful payment. To successfully receive these, please ensure that you keep your email address updated in Dinghy if you ever change it.
Can I reclaim VAT on insurance?
Insurance is a slightly different beast to most taxable expenses because the added tax doesn't come in the form of Value Added Tax (VAT). Instead, the tax you pay is called Insurance Premium Tax (IPT). Unfortunately, this means that having not paid VAT on your insurance, you will not be able to reclaim any VAT on it.*
Can I claim my business insurance as a business expense?
Given that you are purchasing your insurance wholly to carry out your business, you should be able to consider it as a business expense for tax purposes*. When you have included business equipment cover, this does assume that you are using that equipment chiefly for business reasons.
*Please note that these answers do not constitute financial advice, and you should consult a professional to get definitive answers for your own situation.