Short interviews at freelancer 'gigs'. From hackathons to morning raves to gyms to networking events to co-working spaces, indeed any get-up, where we'd expect to find the ubiquitous London freelancer.
So this gig we  attended a banana-themed Morning Gloryville sober rave at the iconic Ministry of Sound to interview freelancers. We were looking for some remaining, rebellious souls, (who set their own hours), on the dancefloor post-9am on school day.
GIG: Morning Gloryville

WHERE: Ministry of Sound, Elephant & Castle

WHEN: 10am, 5 October, 2017

WHO: Charlie, Advertising Producer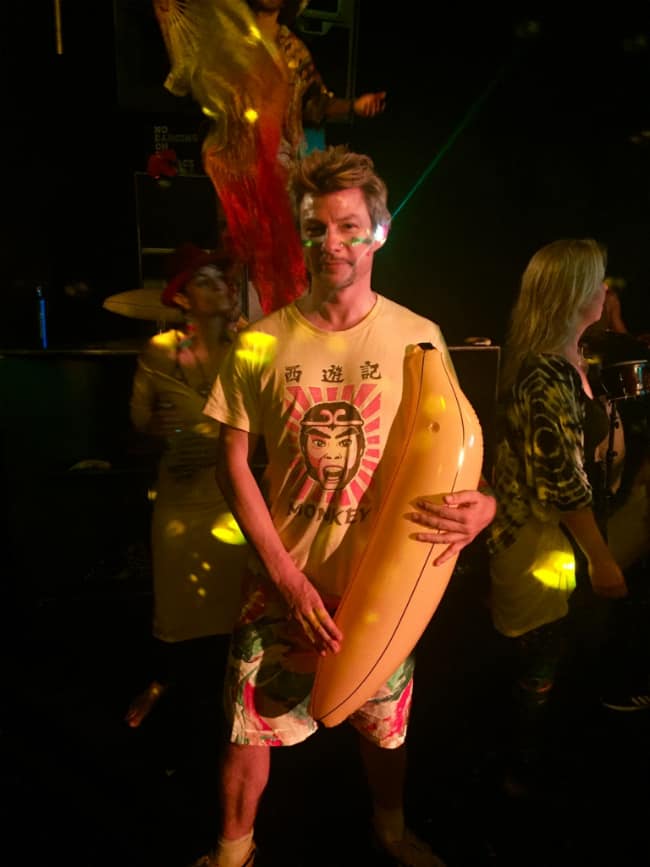 Q What's your freelancer gig?
I'm a producer, freelancing in the world of advertising.
Q How long have you been a freelancer?
1 year.
Q What's your favourite place to work from, (apart form home) and why?
In client's offices as I enjoy the social connection.
Q What's the best thing about freelancing?
Being able to take holidays.
Q What's the worst?
Wanting to work and not being able to get any.
Q What advice do you have for anyone thinking of going freelance?
It's sometimes better to work full-time if you are interested in forming strong relationships with your colleagues.
Research the going rate and sign up with as many recruitment agents as possible.
Freelancing can be a bit like a very long interview! If you do well you might be invited back so you need to hit the ground running. Try to impress in your very first week, (you don't have the leisure of a three to six month probation to prove yourself as full-time employees tend to).
Q What app couldn't you live without?
Facebook messenger.
Q What piece of equipment could you not live without?
A banana (joking),
my laptop.
Q Are you insured?
Yes.
Q Have you ever needed to be?
No, luckily.
If you have a question for a freelancer – any question, (within reason!) – just comment below, tweet us here or message us on Facebook here and we'll add it in the mix next time.