Who doesn't love free stuff? Giving something for free will grab your customer's attention.
However, what happens when the numbers in the promotion go wrong? That's exactly what happened to two marketing professionals working at Hoover in the UK. In a classic "something for nothing" marketing campaign they decided to offload surplus warehouse stock by offering free return flights to the USA for every £100 spent on Hoover products. But they missed the crucial component….putting a cap on the number of people who could take up the offer.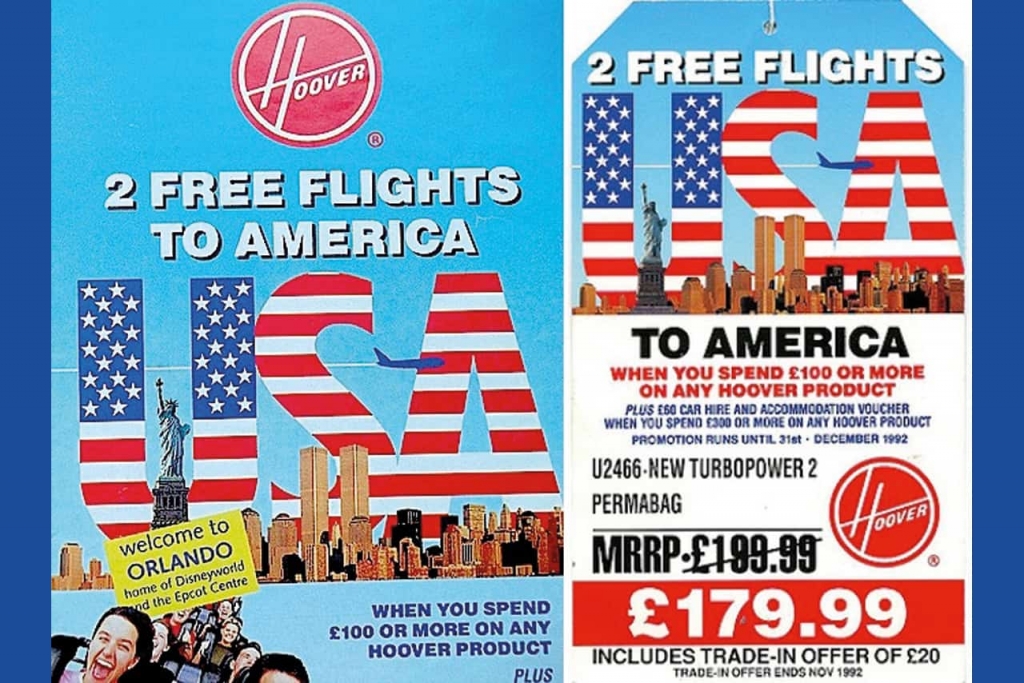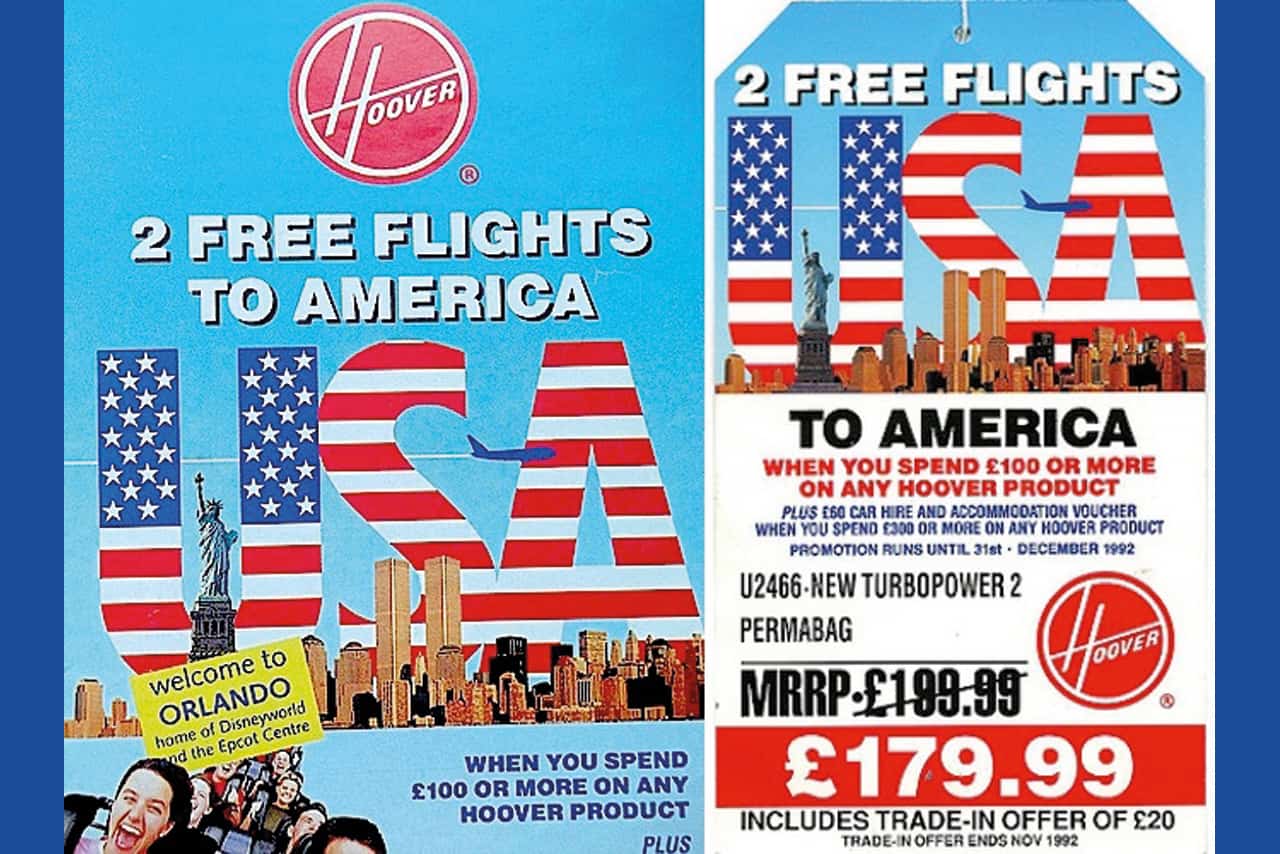 Nearly 600,000 customers bought the cheapest Hoover they could, simply to pick up the flight tickets. The warehouse stock emptied; but the marketing campaign put massive strain on the factories and supply chain; and cost Hoover an estimated £50m ($70m) in losses! Hoover never recovered from these losses and the British branch of Hoover was eventually sold to Candy.
Move forward 25 years and the marketing landscape has changed. No longer is marketing simply in-house or the domain of large agencies. The 21st century has seen the rise of the freelancer with companies' marketing departments now a mix of freelancers specialising in graphic design, marketing, video editing and more.
With the rise of freelancers mistakes are no longer restrained to the company itself. This new wave of creative freelancers are now carrying the risk of making these mistakes themselves, and paying the financial costs too.
Yet from our research we have found that many creative freelancers feel they don't have a risk. A common theme is that they are producing work for a client and as soon as they hand it over their risk has gone. We are often asked is "Surely once a client has signed-off my work that's the end of the risk?"
The myth of the handover and the client sign-off
It is a common misconception that if your client signs-off your work, then you are off the hook for any design flaws, video glitches, marketing errors or copywriting problems that may come in the future. However, problems do arise after the handover, and the client can still blame you if they think you should have spotted them. Even if you can argue that you did nothing wrong, the cost of legal fees to defend yourself can amount to thousands of pounds.
As an example of a logo with the best intentions, the UK Office of Government Commerce (the OGC) commissioned a new logo. They spent £14,000 on the design and received back the following:


On first glance, it met the brief. It was modern and clearly showed the department's letters.
So with the OGC logo approved, they then spent money on their print run of pens, business cards, mouse mats, flyers and all the other merchandising they needed.
On the day of the launch, they brought their excited new employees in to see their new stationery, who held their pens up and saw something slightly different: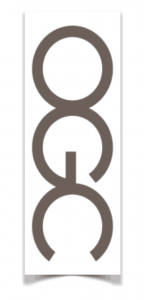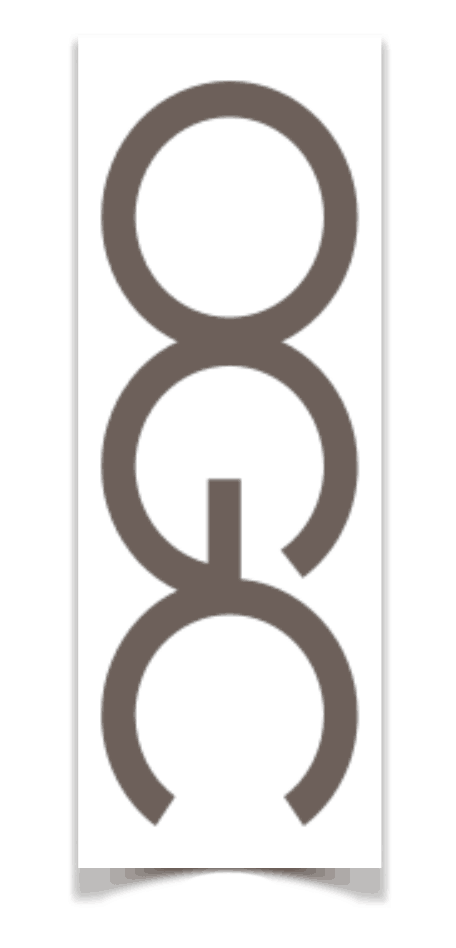 The design was scrapped immediately; but not before some quick-witted employees sold some of the paraphernalia on eBay, immortalising the design error for future generations to see!
As a designer, what can be done about this problem of mistakes being found after the event?
No-one wants to spend their lives looking over their shoulders in case something they did yesterday comes back to bite them.
This is where our Professional Indemnity Insurance comes in. Professional Indemnity, also known as PI Insurance and Professional Liability insurance, responds to claims for:
Negligence: when you make a mistake or don't use a reasonable duty of care
Bad advice: when you told your client it was the right thing, but it turned out to be a disaster
Defamation, libel & slander: unknowingly damaging the reputation of any person or organisation, including mental anguish or emotional distress
Copyright infringement: when someone alleges that your work is too similar to theirs
Claims expenses: legal costs to defend you and other costs in setting the matter right
Professional Indemnity covers you for any mistakes you make from the moment you buy it, even if the claim is brought years later. If you previously had freelance insurance and switch to Dinghy, we will match your existing retroactive date so you keep your full historic insurance protection. The only caveat is that you must keep an active policy, even if you are not working. The moment you cancel your insurance, you lose all your historic insurance protection. So if someone then makes a claim you're on your own.
That's why here at Dinghy we have created the world's first on-demand freelancer insurance where you can switch down your insurance when you're not working. You pay less, yet keep your full insurance cover ready for when your next contract starts. We see it as the fairest way for freelancers to buy insurance – why pay for something you are not using?
Not another bill – surely!
If this is the first time that you are learning of Professional Indemnity Insurance then you may be feeling that pinch on the wallet of thinking that here is another outgoing to add to your list. Well we hear you! That's why we have used technology to bring you freelance insurance that strips out all the costs; no admin fees (ever!) and you only pay at the end of the month for what you've used, so no upfront payments to hurt your cashflow.
It is also the world's first on-demand freelancer insurance; so if you're between contracts you can reduce your insurance costs by putting your insurance into holiday mode; you pay less but keep your full cover.
Finally the cost is not excessive; from only 25p a day you can buy £100,000 Professional Indemnity Insurance; and that price will also go down if you're not working.
You can find prices for Professional Indemnity Insurance in under 60 seconds in our lightning fast quote form.
I'm always super-careful; why would a claim happen to me?
Sadly we're not all perfect. And sometimes, even when we follow the guidelines, a judge can still decide we are wrong.
In October 2017, US rapper Eminem won £315,000 in compensation from the New Zealand National Party (NZNP) after they used a song called "Eminem Esque" in a political broadcast.
The NZNP thought they were safe to use the song for their advert; they did their homework and purchased a song that was registered with one of New Zealand's main industry copyright bodies, the Australasian Mechanical Copyright Owners Society (AMCOS). They were wrong.
The Judge found that the song was a copy of Eminem's own "Lose Yourself". Despite acknowledging that "the Party took extensive advice and sought assurances from industry professionals that the track could be used by the Party", he still issued the NZNP with the fine. The NZNP have started legal action against the production house that supplied the song – and their professional indemnity insurers will be working with them.
Check out how similar the songs are, and judge for yourself:
"Eminem Esque" in the ad:

and compare it to the original here:
Eminem's "Lose Yourself":

Is there any other insurance that I should buy as a freelancer?
Well we think so! If you work in client's offices, in a co-working space, or if clients come to visit you then you should look at Public Liability Insurance. For instance, public liability insurance covers the cost of fixing someone else's laptop if you spill coffee on it, or the costs of someone getting hurt tripping over your bag.
We also offer 24 hour replacement for your Business Equipment. As a freelancer, we know that your business equipment, such as your laptop, is the key to your business. Every day without it is a day you can be losing money. That's why we have developed world-wide cover with a 24 hour replacement policy and a 24/7 claims reporting functionality. If we cannot find a replacement for you, or simply can't reach you, within 24 hours, then we will offer instant cash transfer to your bank account; enabling you to find a solution.
You can find prices for all our freelance insurances in under 60 seconds in our lightning fast quote form. See our prices