Freelancing, often from home, can mean a lonely existence. Could co-working spaces offer much needed human contact, but also a great environment to meet potential new clients and business partners? Dave Howell reports.
One of the critical challenges facing all freelancers is how they manage their isolation. As the vast majority of freelancers will work from home, they can spend most of their working time alone.
A tried and tested way to alleviate any isolation you are feeling could be a co-working space. What began as a small business service in larger cities has grown to become a movement with an extensive network of available co-working spaces.
Freelancers have been working flexibly for decades. One of the key traits of the freelance life is the ability to work in almost any location at any time. Businesses have also woken up to how flexible working can support their workforces and their wider strategic planning. Flexible office spaces have rapidly developed to meet this need.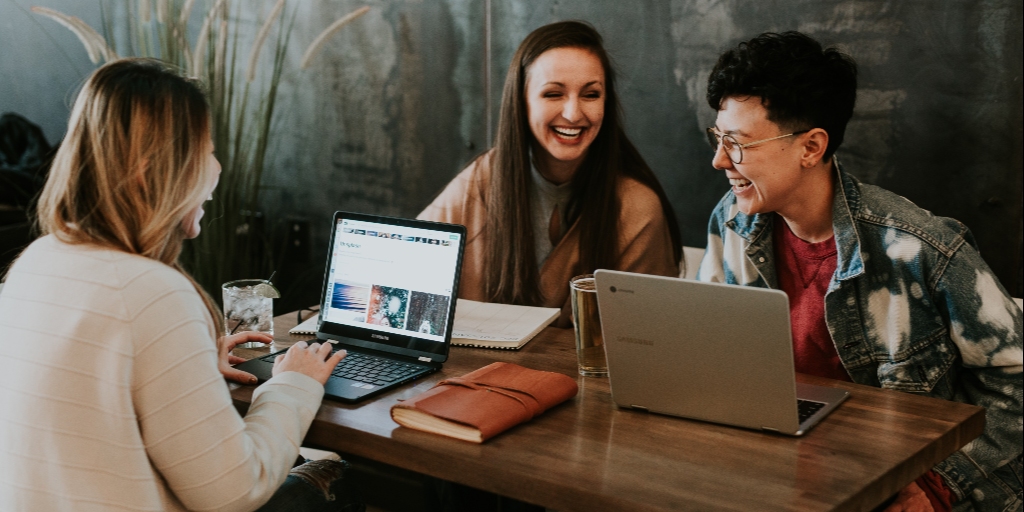 Alex Hirst, Founder and CEO at The Hoxby Collective – a group of freelancers who all work remotely says: "According to the ONS (Office of National Statistics), by 2020, half of the working population in the UK will be working freelance and flexibly. This is the way the global workforce is moving, and yet many organisations haven't fully understood the implications, and more importantly, opportunities. Remote working is better for people, better for the environment, and better for business. Enabling technology already exists and will only enhance the experience and effectiveness of remote working in the years to come."
The need for more flexible working and continuous expansion of freelancing as a career choice, is driving the evolution of co-working spaces. In their report, Cushman & Wakefield state: "The shift to self-employment post-Global Financial Crisis now seems to be a permanent feature of the UK economy rather than just a necessary reaction to the economic crisis.
PeoplePerHour, an online freelance marketplace, forecasts that one in two people in the UK will be freelance by 2020."
Co-working spaces will continue to expand and diversify to support this growing number of freelance workers. The benefits of using co-working are manifold. Freelancer Rachel McBryde, founder of McBryde & Co, explained why she uses co-working spaces: :
"When I founded my communications business, I initially thought I would work from home on my farm in Northumberland full-time. For the past 17 years I'd been working in a busy office environment and before that a newsroom, so I was used to co-workers and all the social and creative benefits that human contact brings. I quickly realised that, much as I loved my dog, he wasn't company enough and I missed more regular face-to-face interaction. When a friend suggested I join the co-working community he was part of, I went for a look and immediately realised that this was what I'd been missing."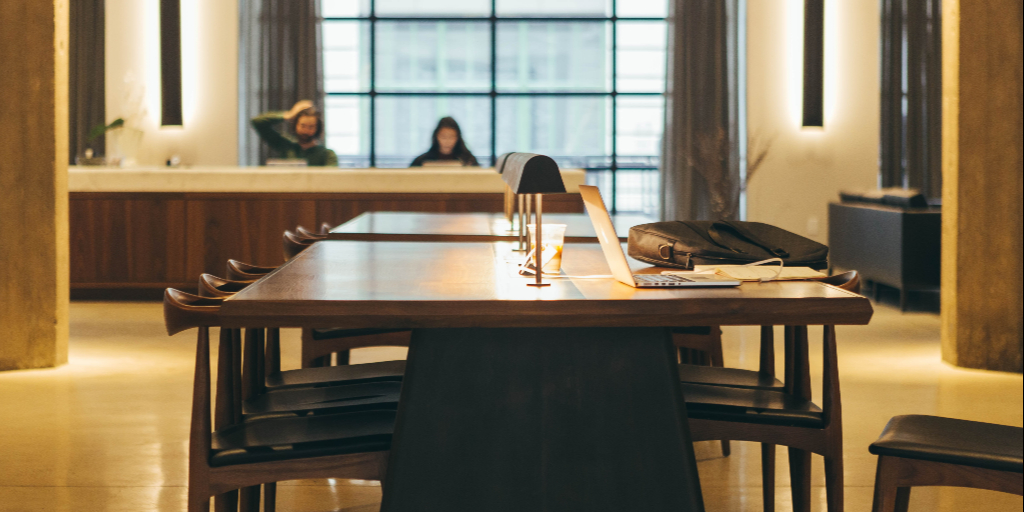 Choose your desk
To gain an insight into how co-working spaces have developed and how they can be used effectively by freelancers and anyone that needs a flexible and social space to work, Dinghy spoke with Shazia Mustafa, co-founder of Third Door, a family-friendly co-working space with an onsite flexible Ofsted registered nursery in London.
Should freelancers actively use co-working spaces?
I think co-working spaces are perfectly set up for freelancers. They offer a space that a person can work in a professional, calm and comfortable environment, amongst likeminded people. Working for yourself or being a freelancer can be a lonely existence and undoubtedly many of our members say coming to the Workhub helps them enormously, both in terms of just having people around and also because of the partnerships they form with other members. You would be surprised just how many connections, collaborations and new business deals are done in a shared workspace too.
Indeed, our members who use both the Workhub and the nursery tend to be self-employed, freelancers or remote workers. But we also have many members who are employed full time and, use the Workhub at least once a week to work from instead of working from home.
What are the main pros and cons when using co-working spaces?
Many of our members tell us that they are looking for more than just an office with a hot desk and somewhere to plug in their laptops. Instead, they are looking for a great co-working space run by people who understood the challenges of being self-employed and that could offer a bit of advice and support too.
With this in mind, I would say that one of the main pros is definitely that network of people you can meet in a good co-working space. This community spirit is vital.
The advantage for parents using Third Door, in particular, is that they are just upstairs and a short walk away from their children. This is certainly something that brings peace of mind to them. Not to mention the fact that it can cut out the daily commute almost completely and remove the risk of penalty payments if a parent were to get caught in traffic or arrive at pick up late. With the average daily commute time in London being 56 minutes. The appeal in being able to drop your child off at nursery and simply walk upstairs to your office has been revolutionary for many of our members.
When it comes to cons, I guess some people might say that they prefer to work completely on their own and with no background noise. If that's the case, then I would argue that a co-working space isn't right for them.
Is there a trend amongst the freelancing community to move away from working from home?
Yes, I think there is a real trend for freelancers to work away from home now. The human race loves belonging; co-working spaces provide a sense of community and being able to work alongside like-minded people.
I also think there is a somewhat, warped view that freelancers who are also working parents will be able to work from home and look after their children at the same time. While this is a lovely thought, it's far harder than you might think. Not to mention the guilt felt by the juggling parent. This is why we offer our members the opportunity for their children to be downstairs looked after by Ofsted registered professionals, while they work upstairs in our Workhub.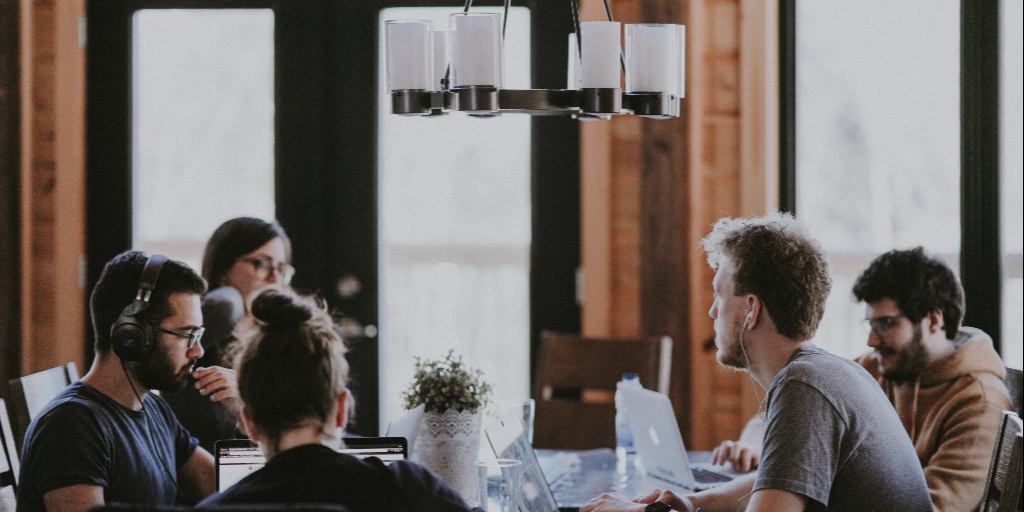 What does the future of co-working spaces look like?
The co-working movement has considerably evolved over the past decade. There is now a wide range of co-working spaces available, from the large corporates to those offering local, community, niche spaces and even some like us, offering a co-working space alongside a nursery.
Co-working really started off as spaces for those self-employed individuals to connect with other people and to help remove any feelings of isolation. However, an innate character of being human is not just wanting to be around other people, but to have a sense of belonging and to feel part of a 'tribe.' With this in mind, those designing offices in the future must not ignore this requirement to bring communities of people together and make them feel that they are part of something bigger.
I believe in the future, co-working places will be more tied to the local community, rather than a place to commute to. This will help create a sense of belonging, where you can share experiences, knowing people of similar values and mindset surround you.
The other thing parents tell us is that they love the fact we offer a welcoming and collaborative space for people who may otherwise have chosen not to, or been unable to, return to work. Often mums are returning to the workplace after a year or longer on maternity leave, and it's really hard for them.
After all, going from being with your little one all day every day to going back to work full-time, alongside dealing with imposter syndrome, battling the commute and trying to get into the swing of childcare in the space of a few days is a lot to deal with, both mentally and physically. I love the fact that our mums and dads can ease themselves back into the workplace gently, while still knowing that baby is nearby and safe.
The benefits it brings to mothers pumping, or breastfeeding is brilliant too, with many of our mums just popping downstairs to feed when they want to. Plus, our parents always know there is someone to talk to who is probably going through something similar (or has done in the past) just the other side of the desk – and that is definitely incredibly reassuring. This is a direct contrast to the loneliness and alienation people can often feel when working from home, or even when working in an office full of people, who just don't quite get what it's like being a working parent.
Good for business, great for your wellbeing
Using a co-working space seems like the ultimate solution not only if you are feeling isolated but, could also be great for your business. The Instant Group advises: "How do people choose which co-working space suits them best? While users may decide on a variety of personal reasons (Affordable? Close to home? Word of mouth?), there is also evidence that the opportunity 'to connect, socialise, share knowledge and brainstorm' is highly valued. So, it is worth taking a more in-depth look into what co-working spaces really can offer in this respect. We contend that four different social resources may be found in a co-working space: co-presence, communication, community and collaboration."
If you're reading this at home alone and wondering if moving to a co-working space is for you, think about the advantages a co-working space could offer. These include more human contact is, of course, a significant benefit. Collaborating with others in the co-working space could expand your business and, having a clear divide between work and leisure could be all you need to improve your productivity.
However, don't forget, shared space will have distractions such as noise and the ease with which you can be drawn into conversations, which could impact your time and productivity. Co-working spaces also tend to be open plan, so security could be an issue. And the people in your co-working space are not your colleagues, but your competitors.
Freelancer Rachel McBryde concluded: "Make sure it's the right space for you, it's adding value to your working life and not draining resource – either personally or financially. I work out of the NatWest Accelerator Hub – there are 12 around the UK, and they are a great way to dip your toe in the water of co-working space without a huge commitment. Where possible, make sure there is plenty of flexibility around your use of the space so you can use it as you need it."
As the freelance community continues to expand, co-working services will also diversify to meet their precise needs. Co-working spaces are not for everyone, but they can offer the support and human contact that can disappear when moving into freelancing for more flexible working. Take your time to assess the co-working space you want to use. Try the space out and see if it meets your needs.