If you're employed by a company but feel unfulfilled, the dream of working for yourself can seem very attractive. Freelancers can pick and choose their clients and projects, work when they feel like it and keep all the money they make, rather than lining someone else's pockets. Sounds perfect.
In reality, freelance life is unpredictable. You're walking away from a regular income, the support of colleagues and paid holidays. You're entering the world of self-doubt, steep learning curves and constant ups and downs.
That's not to say that freelance life doesn't have its perks. Working for yourself, building a business and achieving your dreams is fantastic; it just takes a lot of hard work to get to that point.
Before you quit your job in a blaze of glory, you need to consider whether it really is the right option for you. If you're considering self-employment, here are five things you need to know before starting your freelance business.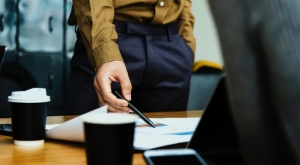 1. You need a strategy
Many freelancers have already picked up some freelance work or the promise of work before they decide to make a move to full-time self-employment. However, you can't depend solely on one client or the promise of work, so you will need to go out and win new business. It's a good idea to have a strategy in place to do this.
Do some research and planning. Think about how you can add value to people's lives or businesses. Think about how you will attract clients. Find out what your competitors are offering and use this to build packages that people will actually be interested in. If there is no demand for your skills, you won't make any money. If you price too high or too low, you won't attract the clients you want.
• What skills do you have?
• What services will you offer?
• How can you package your services?
• Who will benefit from working with you?
• Is there a demand for your services?
• What budget does your target market have?
• What do competitors charge?
• What is your USP?
It is highly likely that your services and your prices will change with time, but it's good to have a starting point. You don't want to go looking for new clients with no idea how to win their business or what to charge.
When you go into business for yourself, you'll be doing everything; marketing, sales, admin, bookkeeping, customer service, operations. If you can learn the basics and put simple systems in place before you start, you'll find it much easier to cope.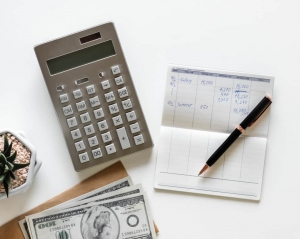 2. Income will be unpredictable
You may have heard other freelancers talk about the feast and famine nature of freelancing, but when you experience it first hand, it can really catch you off guard. One minute you have plenty of work and you're billing a comfortable amount. Then, suddenly, your workload diminishes, and you realise you have nothing lined up after next week.
Feast and famine can be stressful to deal with; not knowing from one month to the next whether you will be able to cover your expenses.
The best way to manage feast and famine is to set time aside to line work up, no matter how busy you are. Keep time blocked out to attend networking events, take client meetings or follow up on enquiries. It could be an hour a day set aside for marketing activity or a morning a week dedicated to lead generation; whatever works best for you.
It's also a good idea to keep some money back to cover expenses during the slower months. Decide the minimum amount you can afford to live on and only take this each month until you build a stronger pipeline. Offering retainer packages is a good way of making sure you have a regular income.
Our guide to pricing work as a freelancer is full of advice on how to set your pricing to ensure you cover your costs.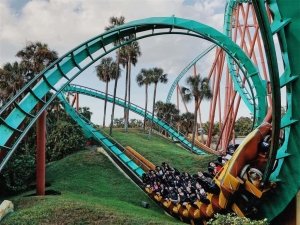 3. Freelancing is an emotional rollercoaster
Freelance life is hard work, especially in the first year. The unpredictable nature of working for yourself takes some getting used to. One minute you can be questioning everything you do and the next, celebrating a huge success.
There will be days where proposals get rejected, clients don't pay on time, you make bad decisions, or you take on a project you wish you hadn't. All these things can cause self-doubt, stress and anxiety.
Just as you start to wonder whether you're cut out for freelance life, you win an amazing new project, receive an outstanding testimonial or meet someone truly inspiring. Then you remember all the reasons you wanted to be a freelancer in the first place.
You need to learn how to manage the ups and downs. It's important to celebrate your successes, but don't get complacent when things are going well. When you're going through a rough patch, talk to someone; it's ok to ask for help. Our article about freelancer anxiety offers more information on how to cope with the tough times.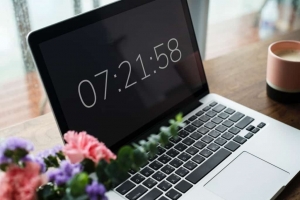 4. Good time management is essential
No matter how much planning and preparation you do, you can never predict what will happen. Something you thought was straightforward could turn into a nightmare, a client project could overrun, or you could have a sudden influx of work you weren't expecting.
Make sure that you leave yourself plenty of time in your schedule to accommodate unplanned client calls, deal with setbacks or respond to urgent enquiries. Never fill your workload completely to capacity, or you'll be putting yourself under unnecessary pressure.
You will never be able to control everything that happens, but you can control how you react to it. Learn to adapt. Learn to have contingency plans and learn to manage your time effectively.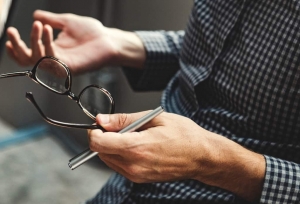 5. Its ok not to be perfect
When you start freelancing, there's an element of trial and error. You might underestimate how long projects will take, you might find it difficult to say no to clients, and you might have ideas that don't work. The important thing is knowing when you need to make changes and how to correct mistakes.
If you get bad feedback from a client or you completely missed the brief, work out what went wrong. If you can fix it, then fix it. If you can't fix it, then learn from it and adapt your process.
You won't please everyone so don't get hung up on the negatives or beat yourself up if you get bad feedback. Don't ignore it, just remove the emotion and think logically about what went wrong. Were the client's expectations too high? Maybe you should have said no to the project. Did the project go wrong because you didn't get a thorough enough brief? Are you attracting the wrong type of clients? Maybe you need to change your pricing or your packages.
You need to accept that sometimes you will make mistakes. Sometimes you might make decisions that don't work out. It's ok not to get it right every time. Freelancers are human beings, and that means they aren't perfect.
Taking the plunge
Self-employment isn't easy; if it was, everyone would do it. However, it does have many advantages. Once you've got to grips with everything, you can start to be more selective about the projects you take on and the hours you work. Your income will become more predictable as you build up regular clients. You'll become better at managing your time, and you'll feel more comfortable taking time off.
The best advice is to get some support, whether through a business group, a coach or a mentor. Having someone to bounce ideas off, get advice from or share your concerns with will be invaluable when you start out. Use resources like the Dinghy Knowledgebase and online community forums to get tips and advice from other freelancers. The freelance world is a friendly place, so never feel as though you are alone.