At Dinghy, we believe everyone has a responsibility to look after the planet. We are committed to doing everything we can to reduce our impact on the environment, both as individuals and as a business.
Many small businesses think that only large corporations can make a difference, but that's not the case. There are lots of things small companies can do too.
Here are five ways small businesses can make a big difference to the environment.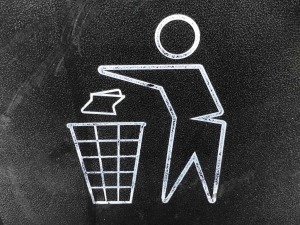 1. Recycle and reuse
You have to have been living under a rock to have not heard about the importance of recycling. More than ever before, there is a real focus on cutting down single-use plastics and recycling or reusing everything and anything.
Yet, despite government initiatives, extensive social media activity and global promotion around the importance of recycling, many people still don't make a conscious effort to cut down their waste.
Packaging is just one of the many areas where you can make a difference. Cans, paper, card and glass can all be recycled along with many other materials. If you work in shared offices or are responsible for waste management in your business, make sure there are recycling points and that people know where these are and what can be recycled.
Reuse plastic bags, drinks bottles and cardboard boxes instead of sending them to landfill; encourage others to do the same.
It's not just packaging that can be recycled; electrical equipment, batteries and ink cartridges can all be recycled too. Many companies will offer free collection of these items, so take advantage of any services like this in your area.
Office furniture can often be recycled or repurposed. Rather than fork out for brand new items, see if you can find second-hand furniture that's still in good condition. Chairs can be covered, tables sanded and painted, and bookcases repaired or repurposed. Get inventive with second-hand furniture and make a difference. You'll not only be helping the environment, but you'll also be saving money.
Old material, clothing, storage containers, magazines, furniture and unwanted items could be used for arts and crafts in schools, youth clubs and community groups. Find local charities or organisations that will make use of unwanted items. As they say, one man's junk is another man's treasure.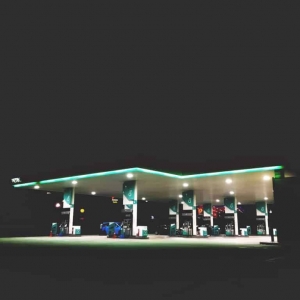 2. Reduce consumption
There are loads of areas where you can reduce consumption to help lower your impact on the environment; we've identified five of the easiest:
Energy:
Switch to energy efficient lighting and appliances
Switch off lights and electrical equipment when not in use
Turn appliances off at the plug rather than leaving them on standby
Be efficient with the use of heating and air-conditioning and don't leave it running when you are not in the office
Paper:
Go paperless
Don't print emails or documents if you don't need to
Request and send electronic statements and invoices
Use electronic contracts
Send e-brochures and newsletters rather than printed ones
Don't print out presentations or reports for meetings, send copies of the presentation by email afterwards instead
Petrol:
Walk or cycle to the office
Conduct meetings by telephone or video call rather than driving to meet in person
If you have clients located near each other, schedule meetings or deliveries to take place on the same day to reduce your travel requirements
Waste:
Buy loose items rather than pre-packaged
Invest in reusable coffee mugs, water bottles and carrier bags
Recycle and reuse as many items as possible or donate them to community groups, charities or organisations that can make use of them
Water:
Don't leave taps running unnecessarily
Repair leaking taps or toilets quickly
Collect rainwater to water office plants instead of using tap water
Don't run the dishwasher if it's not full
Doing all of these things will not only help reduce your impact on the environment but will often save you money too.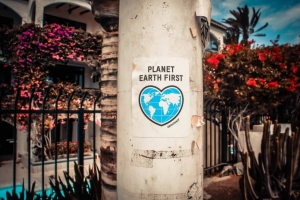 3. Make environmental responsibility one of your core values
Make environmental responsibility one of your core company values and educate your team on how they can reduce their impact on the environment. Incorporate it into your KPIs or run competitions for employees to come up with the best initiatives. Encourage car-sharing, cycling to work or working from home to save on fuel.
Use your company social media platforms to promote and support eco-friendly organisations, share details of local initiatives and give tips for reducing waste. Add a green message to your email signature.
Work with charities or organisations like the brilliant Surfers Against Sewage who are dedicated to protecting our oceans from plastics. Find local campaigns you can get involved with or engage with organisations like Greenpeace, Friends of Earth, The Wildlife Trusts, Ethical Consumer or the Energy Saving Trust.
Monitor the efforts being made within your business and review regularly to ensure that you are continually improving in this area. Use it as a marketing tool to show customers and clients that you are a socially responsible company who cares about the impact you have on the planet.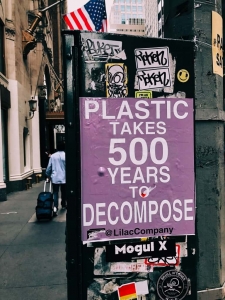 4. Hold suppliers to a higher standard
Think about the companies that you do business with and choose suppliers who share your commitment to social responsibility. When sourcing new suppliers, ask what initiatives they have for reducing their impact on the environment. Research their green credentials to make sure they are taking appropriate measures to minimise their carbon footprint.
Be more conscious about your purchasing decisions; buy organic, fair trade and eco-friendly products. If suppliers are using unnecessary packaging, contact them and talk to them about changing the packaging they use.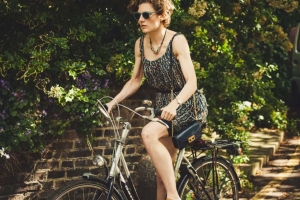 5. Become a B-Corp
Certified B Corporations are businesses who meet the highest standards in social and environmental performance, accountability and transparency. They are companies that are working to build a more inclusive and sustainable economy. B-Corp is to business the equivalent of what fair-trade certification is to coffee.
B-Corps are companies who care about more than just their profit; they care about their people and the planet too.
You can find out more about B-Corp in our blog post about why Dinghy is a B-Corp (pending).
Doing a little is always better than doing nothing
Simply cycling to work once a week or reusing a water bottle might not seem like much, but it all goes some way to saving our planet. Imagine if every single person did just one extra thing a week to reduce waste or conserve resources; it would soon start to have an impact.
Small businesses might not have the biggest voices, but they can still make a big difference.
By putting pressure on other companies to become more environmentally friendly, promoting eco-friendly working practices and supporting local initiatives, you can be heard.
Even sharing an article like this one can help; simply making someone more conscious of their recycling habits or energy consumption is a big step in the right direction.
The more we discuss our responsibility to the environment, the more aware of it people become, and the more they start proactively looking for ways they can make the right changes.
At Dinghy, we care about our impact on the environment, and we encourage all our clients and suppliers to take steps to conserve our planet. We are a B-Corp (pending) company and are happy to be held accountable for our environmental performance.
We'd love to hear your ideas for eco-friendly working practices and local initiatives that small businesses can get behind. Tweet us your comments and help spread the word about the importance of environmental responsibility.