No matter how good you are at what you do, you won't make any money unless you have clients. To win clients, you need to market yourself. Different marketing techniques work for different people, but networking can be a brilliant way of getting yourself known and building the right connections.
If the thought of being stuck in a room full of strangers fills you with dread, or previous events have felt like a waste of time, don't despair. Lots of people find networking hard. Fortunately, there are some simple steps you can take to start making it work for you.
Do some research
There are several types of networking events, and not all of them will suit you. Find the events that will be the best use of your time. If there is an attendee list, take some time to read through it. Are the other people attending the event the type of connections you are looking for?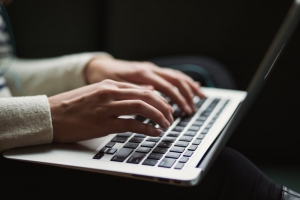 Don't wait to be approached
It can be daunting starting a conversation with a stranger, but everyone is at a networking event to network, so don't be shy. If you see someone standing alone, go and introduce yourself. They are probably just as nervous as you and will be grateful that someone has taken the time to talk to them.
Practice your "elevator pitch"
You're bound to be asked what you do, and it pays to prepare a short, interesting answer to this question. Rather than saying, "I'm a website designer" or "I'm a bookkeeper", try saying something like, "I help people get noticed online" or "I help clients keep the tax man happy". Answers like these are more likely to invite questions and help the conversation to flow.
Be interested to be interesting
The worst mistake you can make at a networking event is to try and sell to everyone you meet. If everyone attending is trying to sell something, but nobody is there to buy, the dynamic just won't work. Instead, ask other attendees about their business. How could you help them? Who could you connect them to? If you show an interest in them, they are more likely to take an interest in you and help you connect with the right people too.
Don't get tied to one person
Once you have started a conversation with someone, it can be tempting to remain with them for the entire event. However, you can always arrange longer meetings or follow up calls with them after the event. Any person in that room could be linked to your dream client, so connect with as many people as possible. Set yourself a target for how many people you want to speak to and then stick to it.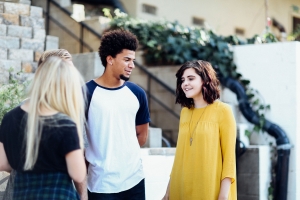 Follow-up
The most important part of networking is following up afterwards. It can be helpful to make notes on people's business cards to remember who's who. As soon as possible after the event, call or email everyone you spoke to. If there was anyone you felt could be a good connection, ask them if they'd like to meet for coffee so you can both find out more about each other's business.
Although networking can be daunting, it is a fantastic way of building connections. People are more likely to remember you or recommend you if they have met you face-to-face. Like anything, the more you do it, the easier it becomes; if you have a bad experience, learn from it and try a different approach next time.