Creating a new website has never been easier with a raft of point-and-click services now available. However, which one is right for your business? David Howell investigates.
Every business needs a website. That's been the core advice, especially for smaller micro-enterprises, for decades. However, research from the Approved Index concluded that over two million small businesses still don't have a website.
Once you have decided to build a site for your business, it can be confusing to know which method you should choose. Today there are many routes to constructing an engaging website for your business from CMS's (Content Management Systems) to hosted services for your shop or store. The main differentiator is whether you need a transactional site or just a presence on the web that showcases your enterprise's skills and services.
As a small business owner, your website should be easy to maintain and update. The system you choose should be flexible enough, so you don't have to make massive and often expensive changes to your site when you need to. Flexible and scalable website construction services and platforms are ideal.
Today, website construction can be a DIY affair if the site you want to construct uses distinct components. The hosting service providers such as SiteGround, GoDaddy and I&I Ionos, offer a one-stop-shop for domain registration, website hosting and construction. They use online hosted systems that use pre-defined templates you can choose from and then customise to your precise needs. If your site is relatively simple, these services are a great place to start.
If your business needs a transactional website, services such as Squarespace, Wix and Shopify offer E-commerce platforms that again use templates that you can modify with your business's branding. They have integrated payment options, which makes them ideal for credit and debit card processing.
Businesses that want to take more control of how their site is constructed often opt for a CMS. The most popular CMS is Adobe's Experience Manager as it forms part of Adobe's Creative Cloud services, which can be used seamlessly together to create all the digital assets your business needs to operate profitably.
WordPress is the next most popular CMS. Charlie Wood, Senior Research Manager for Vanson Bourne said: "When we first conducted this survey into the most popular CMS's 2017, the respondents identified clear benefits to using multiple CMS's and the value it brings to their enterprise organisation. But this year, not only has the use of more than one CMS grown increasingly common (60% versus 53% in 2017), but the trend shows no sign of slowing. Two-thirds (66%) of respondents' report that their organisation is planning to change the CMS that it uses in the future. For around half (49%), this means expanding to use additional CMS's."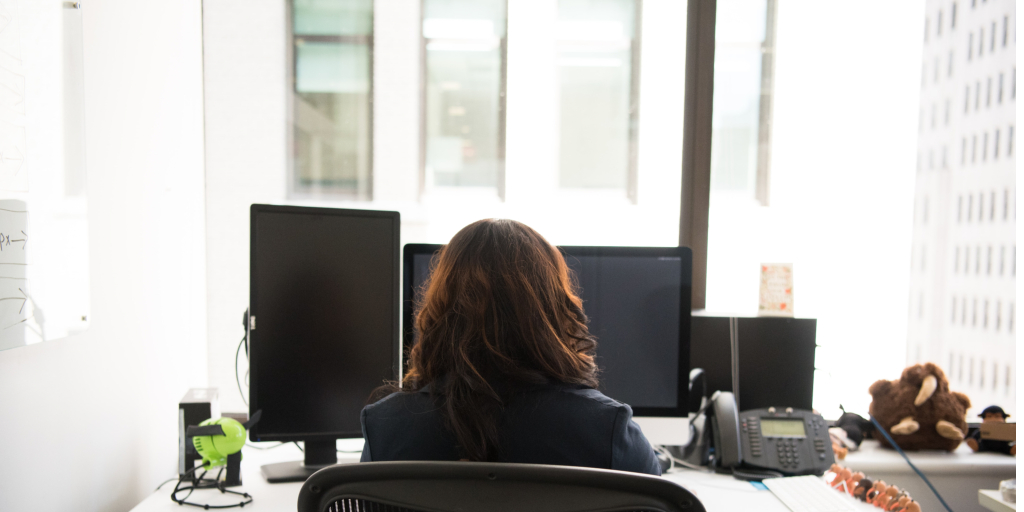 The popularity of WordPress is because of its flexibility. This platform has been around so long; there are thousands of 'themes' to choose from. There are also thousands of plugins which allow you to easily modify your website's design and offer almost infinite choice with design and functionality.
Using WordPress also enables you to use page building applications such as DIVI and Elementor, which allows you to build the pages of your website without writing any code.
The key to choosing the right development route for your business's website is to define your goals clearly. Ask yourself what you intend your website to deliver. For micro-businesses and freelancers, this tends to be a place of contact for their clients, and also a space to showcase their work. If your business sells goods, a website that has robust security and trusted payment gateways is a must.
Choose your tools
Dinghy spoke with Steve Abunab, co-founder of Fullworks Media, and began by asking whether the point and click web design services that have become highly popular are a good option for small businesses to build their first website?
"There are some limitations to using sites like Wix or Squarespace. It depends on the type of website you need to construct," Steve responded.
If you need just a basic marketing front-end site which showcases your brand and products and has essential functions, then a point-and-click site design service might do the job. However, you should look at all the design themes they offer before committing and also be aware of the restrictions and cost. It's worth signing up for a free trial, so you can experience the dashboard area to make sure you are comfortable with the level of skill needed to put the site together yourself.
"Also, there is always a trade-off between an easy to use dashboard and an admin area that offers all the functions you need. The best dashboards should feature a WYSIWYG (What You See Is What You Get) interface and flexible themes that can be edited easily to add your content. If your website requires more features than just a front-end for marketing such as a booking system, E-commerce, or more advanced interactivity, then you might find that these point-and-click sites are too limited for your needs.
"A custom developed WordPress site using a premium theme such as Jupiter X can be set up and designed by a professional. The web professional can easily teach you to continue the updates yourself which you might find a better admin experience than Wix, plus you get all the benefits of extending the functionality with the wide range of WordPress plugins."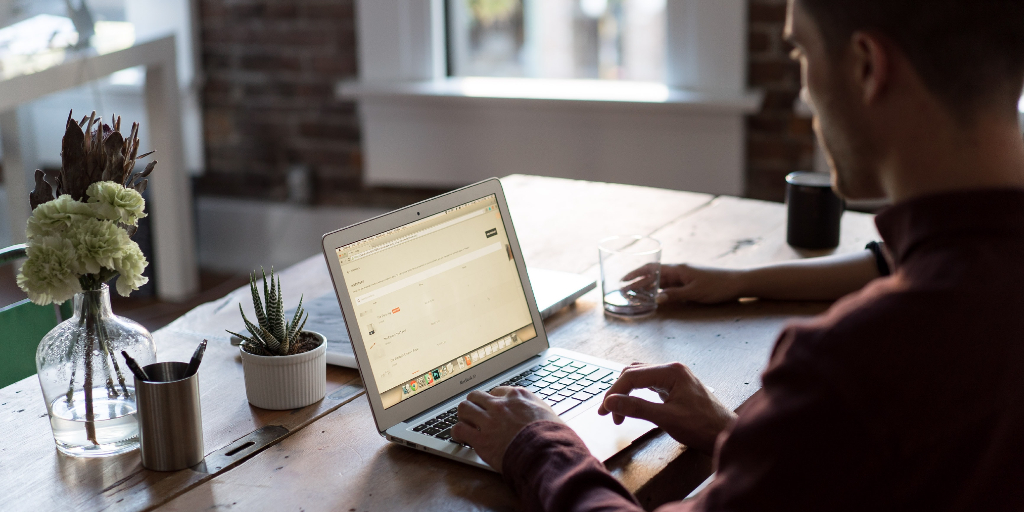 What are the main issues most people have when building a website for the first time?
"Your first website can be a real learning experience, especially if you decide to try the DIY route first. A website is a collection of different media content and presented in an interactive experience. You might find that you'd need to learn quite a few software programs to prepare the content ready for the website construction.
"For example, you may need to use Adobe Illustrator to save out a vector version of your company logo, and also re-size your images in Adobe Photoshop while editing and compressing your videos using Final Cut Pro and even accessing Word documents. All this preparation can take time and of course money, as you would need to either buy these applications or take out a subscription.
"Even if all of your content is fully prepared, there will be a lot of tweaking needed, and you will also need to be familiar with the platform you are constructing the site with, which can be another learning curve to tackle. You may find that you make a few mistakes, but there are advantages and disadvantages to both the DIY route and the professional route, it depends on many factors. Ultimately, whether you take the DIY or profession route depends on your current skill level and budget.
"One thing to remember is that you should never let your developer purchase your domain name or hosting on your behalf. You should own your domain name and have full control over the account. If something goes wrong with the relationship with your developer and, they purchased your domain name, you may find they can hold this against you in a dispute by taking down your website."
What are the critical aspects of a design brief if someone is going to hire a web designer?
"If you decide to use a web designer or developer, you should thoroughly research the professional you intend to use. Look for examples of their work, but also their communications skills. You will be in constant contact with them throughout the design process. Someone that takes days to respond to your emails or queries might not be an ideal candidate to build your site.
"Writing a super detailed and complete brief for the designer will benefit you in many ways and, also allow them to provide a more accurate quote for the job.
The brief should include:
Project overview.
Project stages breakdown.
Website features required.
Theme and plugins required.
Website page structure and number of pages.
Deadline expectations.
An agreement that covers who will create or source the content each page requires.
The agreed price for the site and how many revisions this price includes.
"I have always worked to the pricing structure of 50% upfront and 50% at the end when the client is satisfied. And it's still best to be clear on how 'extra changes' are priced."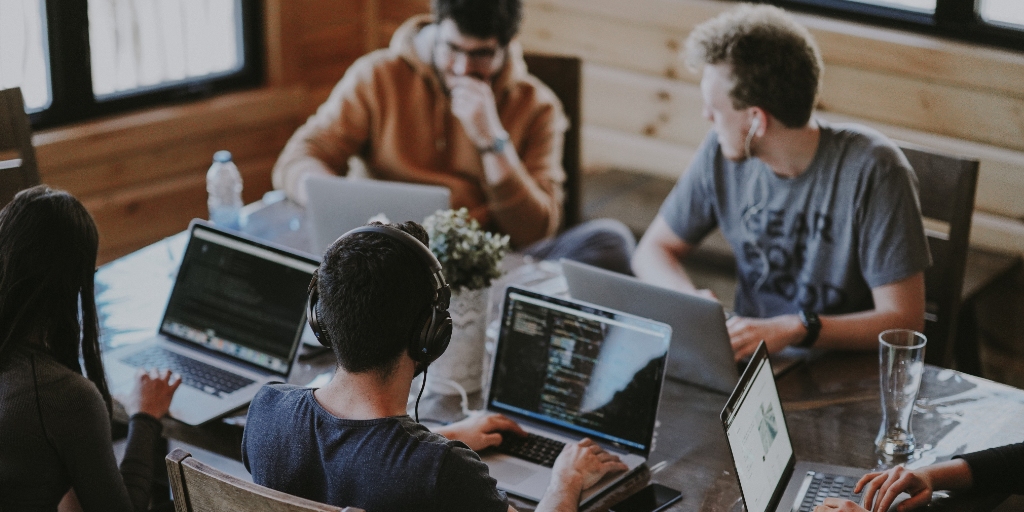 Should all websites now be 'mobile-first' as Google would suggest?
"I would say that it's still (as of last year) around 50/50 traffic for mobile vs desktop. But in reality, it's not just mobile and desktop you need to prepare for. When I am designing a site, it must perform on desktop, mobile and tablet, which means three different layouts to consider.
"Often, a webpage will have three different sets of layouts that intelligently switch depending on the user's device. This is often overlooked, even by developers and, can add a lot more time on the development process.
"If you are using Google Chrome, you can easily see what your website looks like in a range of screen sizes and device formats by switching into the 'Inspector' by selecting the menu item: View/Developer/Inspect elements where you can then change into other screen modes and see how your site looks on all devices.
"When approaching a developer, it's worth mentioning at the start that the site must be 'fully responsive' and this is often dictated by the features of the specific website design theme you are using, so that's something you can check before you decide on a theme."

How do you see websites evolving over the next few years?
"I can see that the future is all about content and content creators. We have been particularly successful in creating membership websites which connect the content creators and the users in ways that benefit both the creator and user. It's like the start of the golden age of music business all over again, except the difference is that the content creators are in control of their content and distribution and, can connect with their users or fans in many new ways."
Website construction is now mature with a range of tools and services to choose from. Whether hiring a professional or going down the DIY route, your business can have a dynamic presence on the web. The rise of mobile digital devices has meant a shift is taking place with how everyone accesses online content. Making sure your business's website looks great and operates efficiently for mobile devices is a must.
Finally, a clear trend has been to hide as much of the underlying code of the Web from its users. Tools enable you to build websites with drag-and-drop interfaces. However, learning even the basics of HTML and JavaScript will give you a great insight into how your website is constructed and, enable you to fix simple issues when they arise. Having a general understanding of the building blocks your website is constructed with is a great skill to nurture.