Making good money as a freelancer can be tough. Not only are you competing with other freelancers, but you often have to go up against agencies too. The feast and famine nature of work can be stressful, and sometimes you end up having to take on projects that are less than desirable. It's not surprising that many freelancers fail within the first couple of years when you consider how hard it can be just to make a minimum wage.
Although many clients recognise that quality has a cost attached, there are also too many who want everything on the cheap. This is exacerbated by inexperienced freelancers who offer services at rock bottom prices.
If you are finding it difficult to find high-paying work, or you are just starting out, don't be discouraged. Many freelancers make a great living from their work and you can too. Working with freelancers offers many benefits; more and more companies are realising this and are prepared to pay for a quality service.
In this in-depth article, we look at how to find and secure profitable work as a freelancer. The key areas we cover are:
Doing your research
Positioning yourself correctly
Effective marketing
Selling yourself
Knowing your value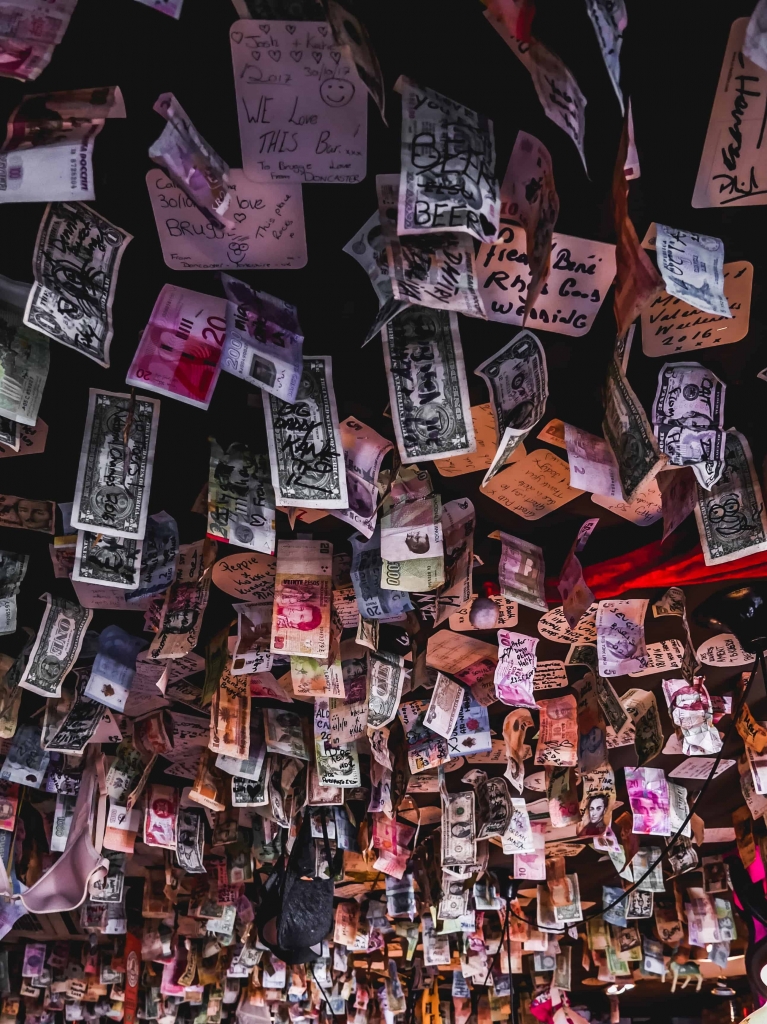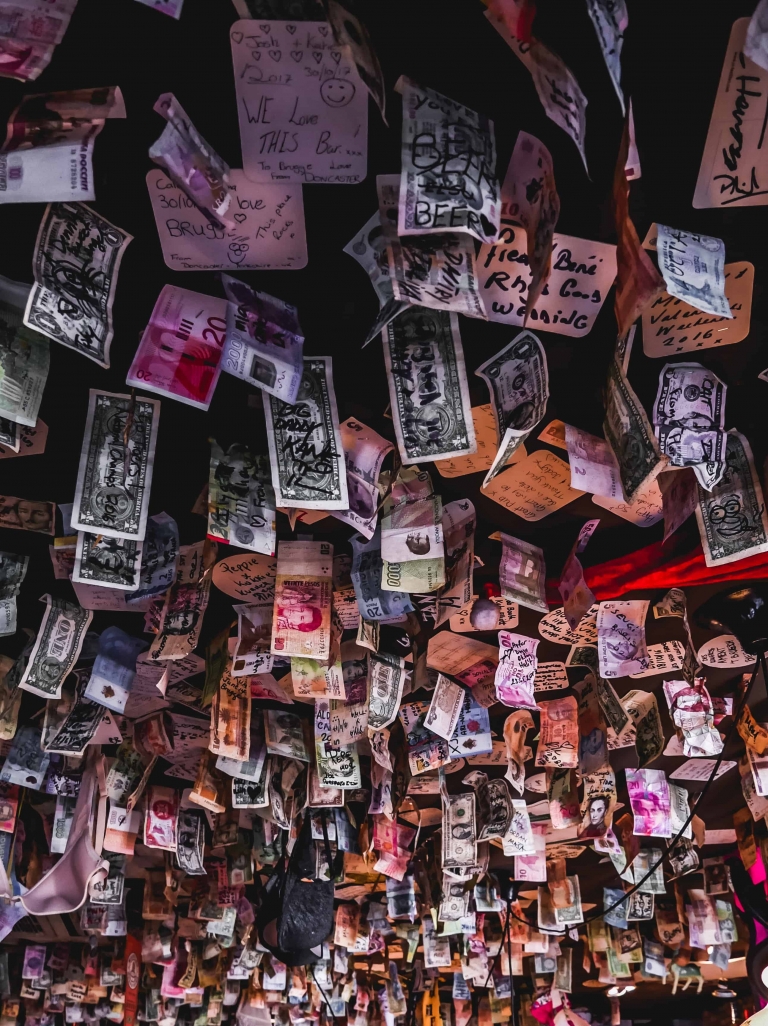 Doing your research
The only way you can succeed in business is if there is a market for your products or services. If nobody needs or wants what you are selling, then it doesn't matter how good it is, you'll never make any money. That's why market research is so important.
Who is your target audience?
When you first start out, it can be challenging to know who your target audience is, and your original plans can change. As you become more established, you might start to develop a niche.
Regardless of what stage your business is at, it's a good idea to build a profile of your ideal clients. This will ensure that your packages are relevant and that your marketing activities are focused on.
What sort of organisations would be in the market for your services – SMEs, start-ups, manufacturers, law firms, public sector, corporates, charities? How many employees do they have? What level of turnover?
Most importantly, what would drive them to invest in your services? What needs or objectives do they have? What problems are they experiencing? How will you help them resolve their issues or meet their goals?
If you understand your target audience, you'll find it easier to attract them.
Who are your competitors?
A big part of understanding the market is understanding what else is on offer. Our article about researching your competitors explains how to find your competitors and what to look out for.
If you understand what your competitors are doing, you can make better decisions about your pricing, how to differentiate yourself, and which marketing activities will work for you.
What are the alternatives?
As well as knowing who your direct competitors are, you need to understand the alternatives. Are there DIY options or online courses? Are you competing with agencies as well as other freelancers? What other options are available that will fill the same need for your potential clients?
Build a trusted network
Sometimes the most profitable work will include elements outside your area of expertise or will simply be too large for you to manage alone. Build a network of trusted suppliers and partners that you can collaborate with or confidently outsource to. This will allow you to compete with the larger agencies and take on more complex assignments.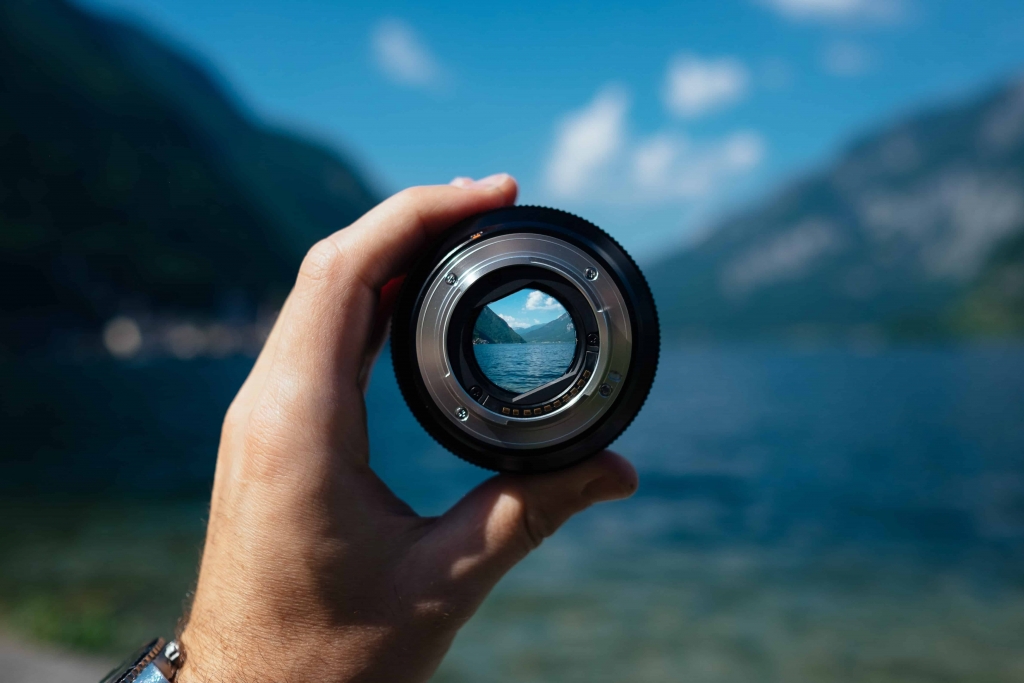 Positioning yourself correctly
If you want to win the profitable work, you have to position yourself correctly. That means offering the right services, at the right prices and actually being able to deliver on what you promise.
Your pricing
Work will only be profitable if your pricing is correct. Every project should cover both your costs and your time. You might win a project at double your usual fee, but is it worth it if it quadruples your costs?
If you think your pricing is letting you down, check out our ultimate guide to pricing work as a freelancer.
Your packages
The way you package your services will depend on the type of work you do. Business consultancy may need to be quite flexible to meet the individual needs of a client, whereas bookkeeping packages could include set tasks for a fixed fee.
How you package your time or services is up to you, but it must take the clients into account. If what your offering isn't what they need, then you reduce your chances of winning their business.
Your capability
You have to work within your capabilities; otherwise, a lucrative project could end up costing you financially or damaging your reputation.
There's nothing wrong with pushing yourself and going out of your comfort zone, but you have to be realistic.
Don't be scared of turning down all or part of a project if you know you won't be able to deliver what the client wants.
Make sure that your marketing efforts reflect your capabilities so that you win the right kind of work and can meet client expectations. That way, you'll retain more clients and get more projects through word of mouth.
Retainers and repeat business
Winning new business is harder than keeping existing clients, so whenever possible, offer retainer packages or add on services. If you have a regular income, you won't be under as much pressure to find new clients continually. This means you can be more selective about who you work with and focus on getting the most profitable and enjoyable work.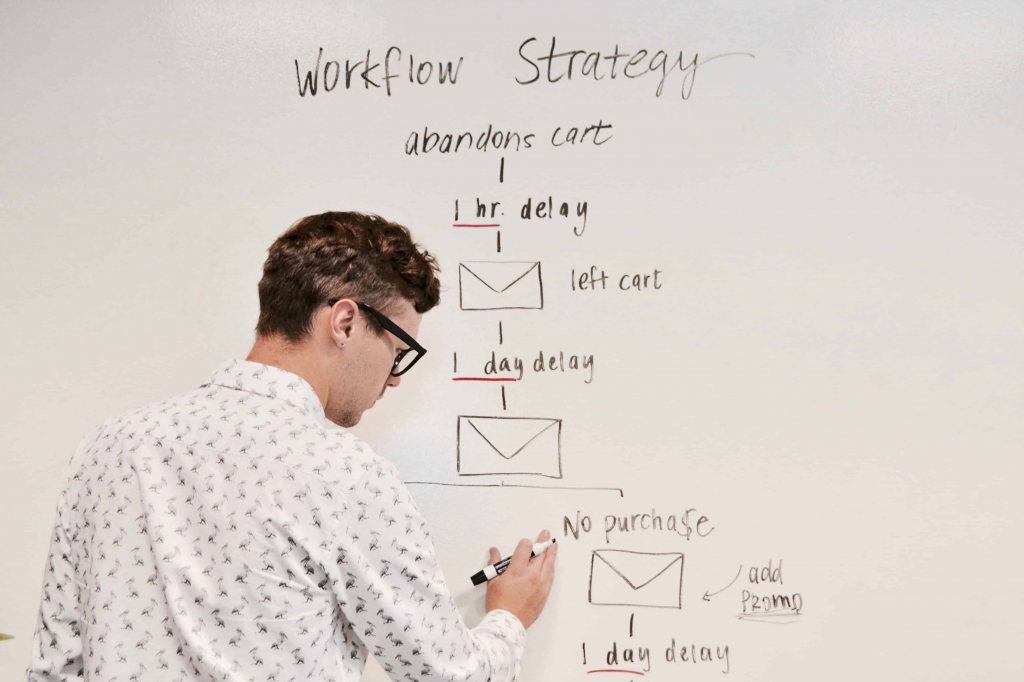 Effective marketing
There is no shortage of marketing channels for freelancers, both paid and unpaid. Social media sites, online advertising, freelancer platforms, print marketing, networking, TV, radio – the list goes on. The right marketing channels for you will depend on your target audience, what your competitors are doing, and what kind of budget you have.
Find your audience
The most important thing is reaching your audience and to do this, you need to know where they are. There is little point advertising your executive coaching programme in a magazine for retired people. Work out where your potential clients are most likely to be looking for your services.
Establish credibility
You can say that you offer a brilliant service until you're blue in the face, but you're more likely to win business if you can back up your claims. Build a portfolio of your best work, ask happy clients to write testimonials, use case studies to show how you have added value to other businesses. The more evidence you have that you will deliver a return on investment, the more likely you are to win profitable business.
Develop a niche
Many freelancers are scared of becoming too niche as they think they will limit themselves. Quite often, the opposite is true. The more niche you are, the higher a fee you can command because you build a reputation for being the best.
Think of it this way, if you needed life-saving heart surgery, would you rather it was performed by a GP or a specialist heart surgeon who had performed the same surgery hundreds of times before?
Position yourself as an expert, show your credibility and focus your marketing towards your ideal clients to win more of the work you want.
Selling yourself
It's all very well being good at what you do, but you've got to convince people to invest in you. That means you need to learn how to sell. If you have no sales experience at all, then it's worth learning the basics.
Focus on the benefits
When you are pitching your services to new clients, focus less on what you do and more on the end result. Too many people talk about the features of a product or service rather than the benefits.
As an example, let's say you build websites. Telling a client how you can create a site that loads in under three seconds probably won't mean a lot to the client. However, explaining that a faster website means more visitors, will get their attention. A faster site is a feature, but getting more visitors is the benefit.
Promote your USP
Your unique selling point should be something that appeals to your ideal clients. If you can offer them something that your competitors can't, then you have a better chance of winning their business. Our short article, what's your USP, gives some ideas of how you can set yourself apart.
Deal with objections
Inevitably, some of your potential clients will have concerns about working with you. Your ability to deal with these concerns will determine your success in winning or losing their business. The most common objection is the price. To overcome this, you need to reiterate how you add value or what the return on investment will be.
Spend time on the proposal
People want to feel as though you genuinely care about their business, and that you are excited about working with them, not just thinking of them as another revenue stream. Spend time putting together detailed proposals that show you have understood the needs of the client. Follow up with them if they don't respond within a day or two. Make every potential client feel important.
Knowing your value
If you are confident about the value you add, this will shine through, and clients will feel more confident about working with you. Remember, people are paying for your talent, knowledge, experience and skills, not just your time. Make sure this comes across, and you'll win more of the work you want.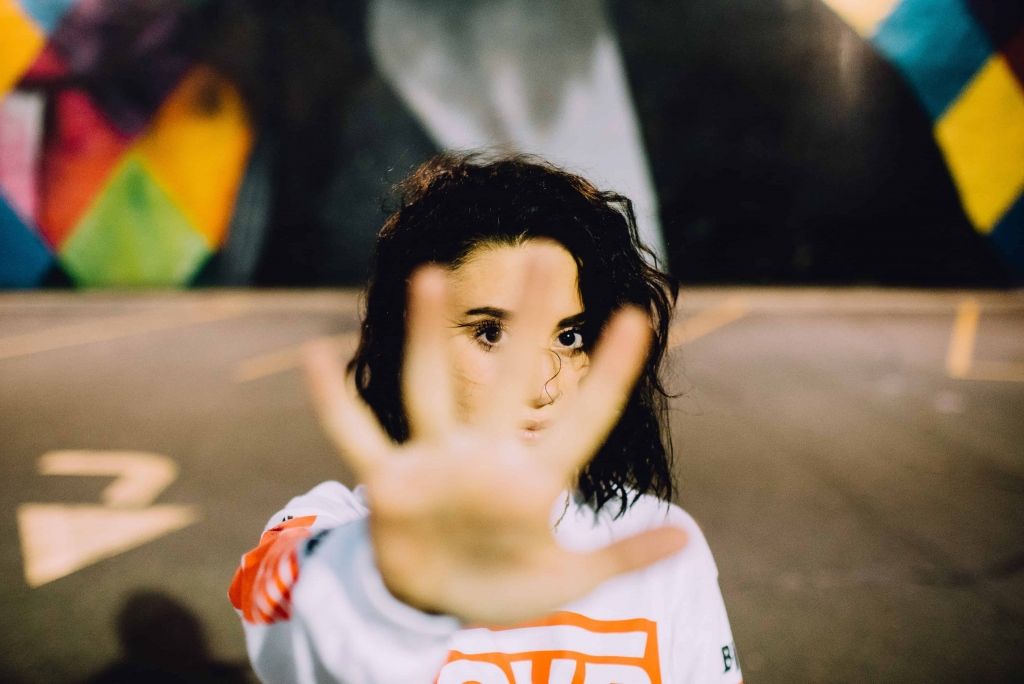 Learn to say 'no'
If you want to win profitable work, you need to turn down projects that aren't worth your while. When you first start out, you may need to take on smaller projects or lower paying work, but as you build up your credibility, you can start to be pickier.
If you fill your schedule with low paid projects, then you won't leave time for the profitable work.
It can be difficult turning away work but don't be afraid to say no if clients are trying to push your prices down. You want clients that value what you do.
Know when to discount
There will be occasions when you think it is appropriate to offer a discount. For example, if work is for a charity, if it is a large or long-term project or if it is a project you are particularly passionate about. However, you should be wary of heavily discounting or doing free work solely on the basis that it 'may' lead to other work. Unfortunately, some people want something for nothing, and they might just be trying it on. If they aren't willing to pay for your services now, there's no guarantee they would be willing to pay in the future.
Learn from rejection
Rejection is inevitable as a freelancer. You won't win every project you quote for, and if you do, you're probably pricing too low.
Rather than letting rejection knock your confidence, use it as a learning opportunity. What could you have done better? Did you spend enough time understanding the brief before putting together a proposal? Did you show the client how you would add value? Were you clear about what your packages include? Were you too slow at following up?
There's always room for improvement, so build on your experiences both good and bad, and you'll become more adept at winning work.
Key Takeaways
Having confidence in your services, understanding your clients and consistently delivering results will make it easier to win more of the work you want through referrals, recommendations and word of mouth. We hope this article has given you some useful tips for how to win more profitable work; here is a recap of the key points:
Identify your target audience
Do competitor research
Understand the market
Build a trusted network
Ensure your pricing is right
Work within your capabilities
Offer retainer packages
Know where to reach your audience
Establish credibility
Develop a niche
Focus on the results you deliver
Promote your USP
Deal with objections
Spend time on the proposal
Learn to say 'no'
Know when to discount
Use rejection as a learning opportunity
About Dinghy
Dinghy grew out of a passion for helping other freelancers. Being freelancers ourselves, we understood the importance of keeping costs down. That's why we developed insurance products designed specifically for freelancers. You pay for the protection you need when you need it. Find out more about the Dinghy founders and the story behind what we do on our about us page.