A picture paints a thousand words, as the old cliché goes. If you are visually and aesthetically inclined, there's a good chance you've searched online for tips on how to become a graphic designer a few times before. In fact, that's probably what got you here in the first place.
If you're just starting out as a freelance designer, you've probably got a few questions. How do I go about setting up as a freelance designer? Where to get freelance design work? How do I find out about freelance designer rates? How to find freelance design work? Well, look no further! Let's get the ball rolling.
Or if you are already a freelance graphic designer why not read more about our unique on-demand insurance for graphic designers here?
How to become a freelance designer
Whether you're based in the UK or elsewhere, 'how to become a freelance designer' is probably the first thing on your mind if you're looking to take your first steps in in the industry.
Like many careers, when it comes to being a freelance graphic designer there isn't simply one single hard-and-fast pathway into the job of your dreams. Broadly speaking, you'll need to learn the ropes. However, whether you choose to teach yourself or pursue education is up to you. Each has its own set of benefits.
The first thing to realise is that graphic design isn't just about creating pretty images (although being able to do so certainly helps). A good graphic designer will rely on an amalgamation of drawing ability, software skills, and communication skills. As important as it is to execute the brief of a client to their satisfaction, it's essential to be able to eke their aims and requirements out of them in a way that helps you both understand what the finished product might look like. To create a known out of what is often an unknown.
As a freelance graphic designer, you'll be tasked with composing, creating and manipulating a variety of materials into various types of end product, all with the same end goal: communicating an idea to a target audience.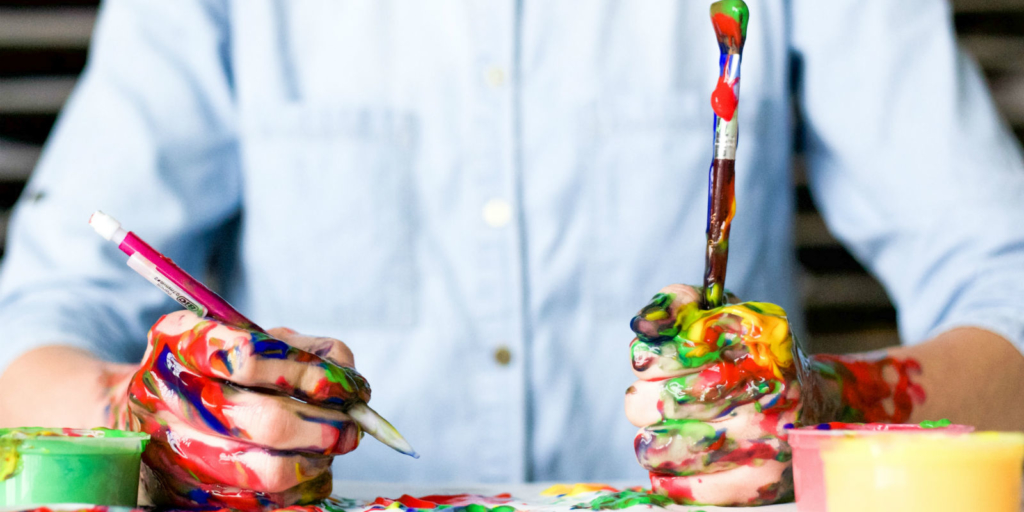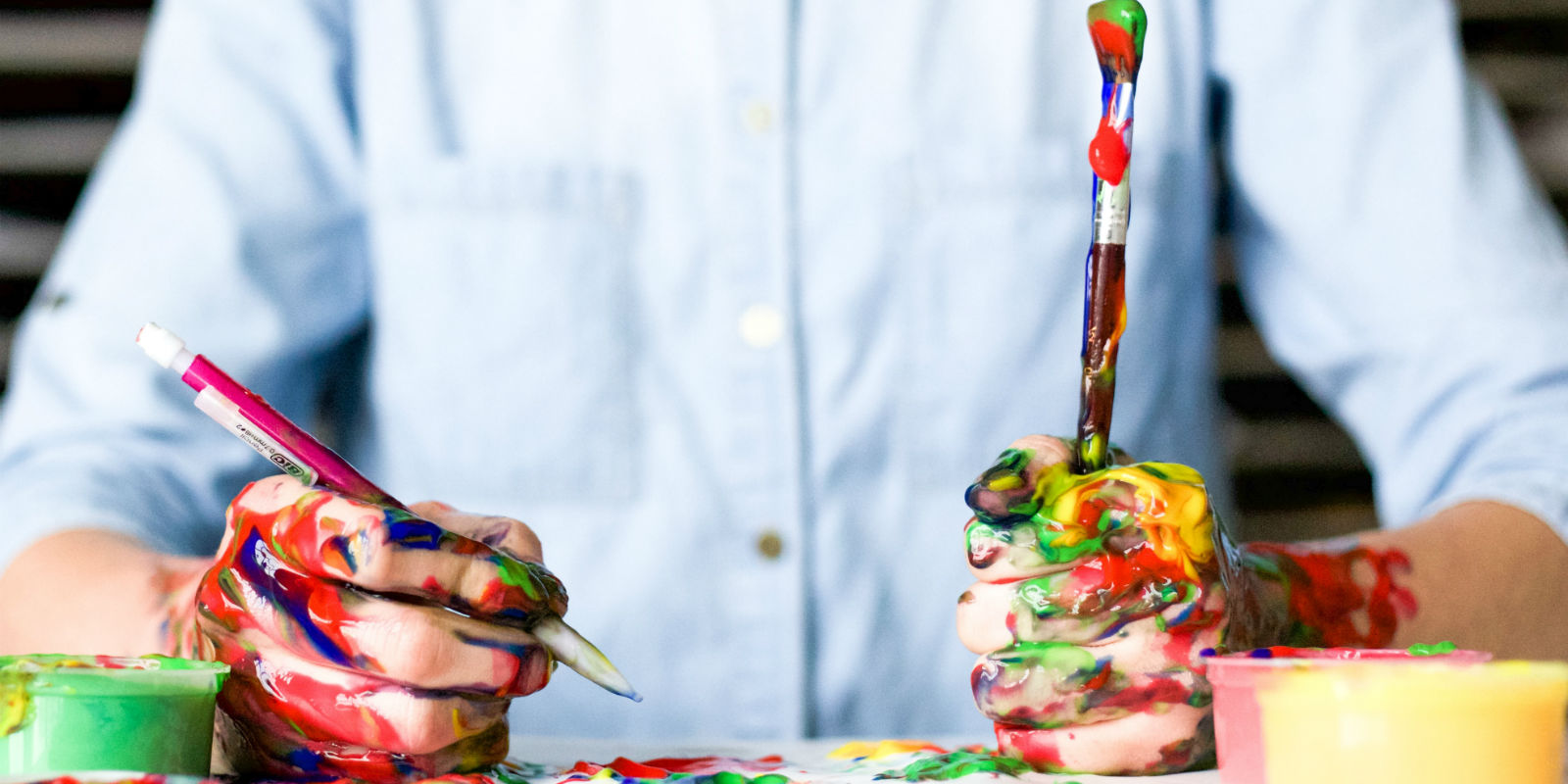 Studying to become a graphic designer
If becoming a graphic designer sounds like something you want to do, then choosing to study for a graphic design degree qualification could be one way forward. Our advice here is the same we'd give for any other profession – do your research! Look into universities, delve into course prospectuses, ask around, read online. Finding the right course for you will make a world of difference. Given the broad nature of graphic design work, different courses have different graphic design specialities. Make sure you know what you're getting into.
Working to become a graphic designer
Alternatively, you could seek out graphic design work experience. It's essential that you know your chosen subject inside out, and there are not many better ways of gaining that knowledge than simply getting your boots on the ground and finding a place to learn the tools of the trade. The more work you do, the more opportunities will appear. Why not approach graphic design companies or graphic design agencies you admire directly? You can find a list of graphic design agencies in the design directory of the British Design Innovation website.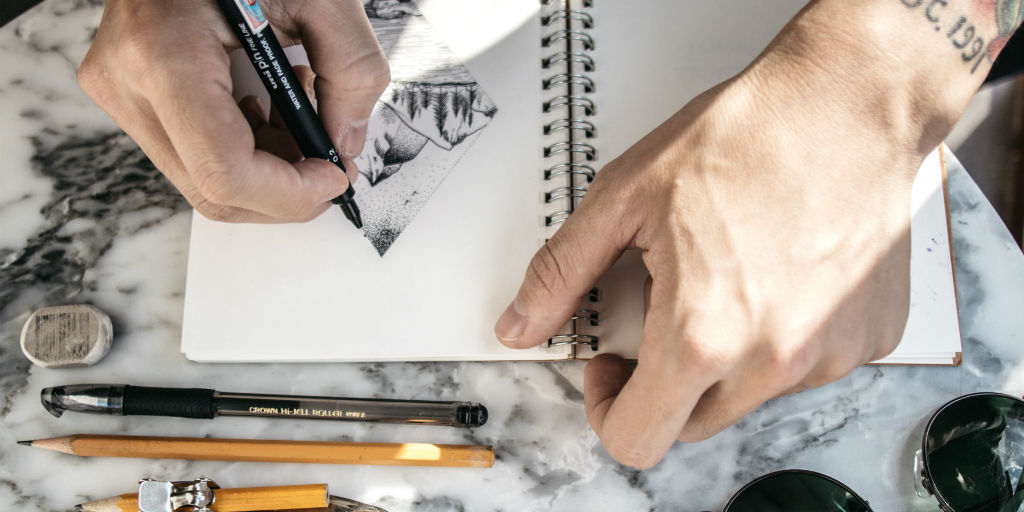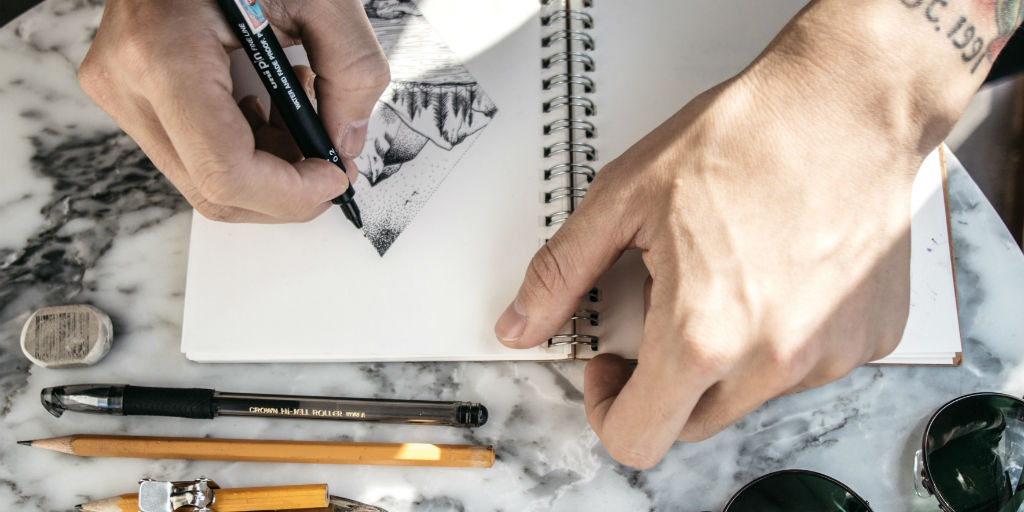 Stand out as a freelance graphic designer
Another tip: when it comes to putting yourself forward for a design job – freelance or otherwise – be aware that you will have competition. Graphic design is a competitive industry, and it's worth trying to make yourself stand out from the crowd. Make sure you have a current portfolio put together, and put some thought into how you might present it to a prospective client. If you're able, put together a website to showcase your graphic design work as well.
Teaching yourself graphic design
University isn't for everyone. But with the wealth of resources available online today, there's no reason why you can't just teach yourself graphic design. From online tutorials to training videos, and everything in between, learning at your own pace and in your own environment is a completely viable option.
There are a number of areas you'll need to cover. Make sure you understand the basic fundamentals of graphic design. Read the right books. Listen to the best creative podcasts. Acquire the right set up and learn how to use the software that will become a part of your everyday life. Learn from established graphic designers, and maybe even try and strike up a conversation with them.
Really though, every tip you'll ever need on this front can be found in this excellent Creative Boom post. It's well worth a read. Trust us.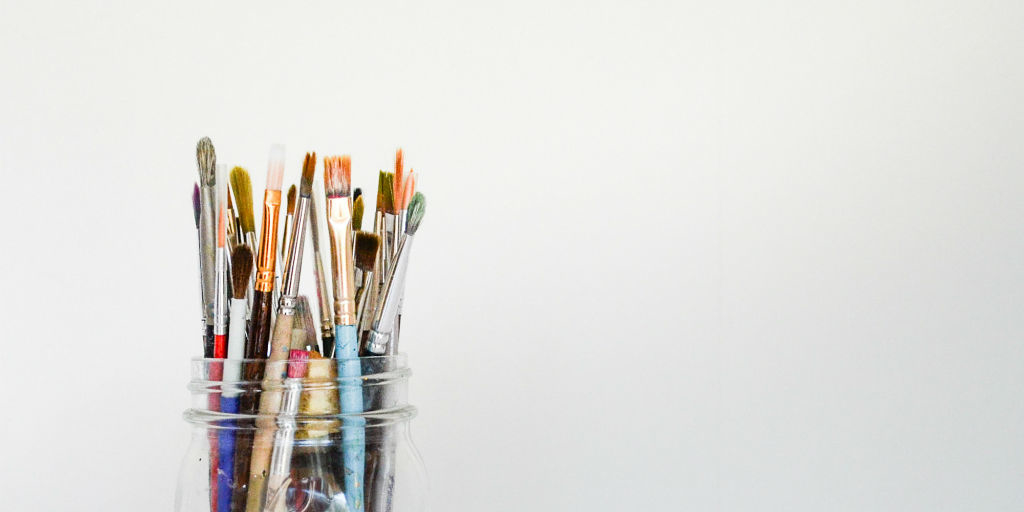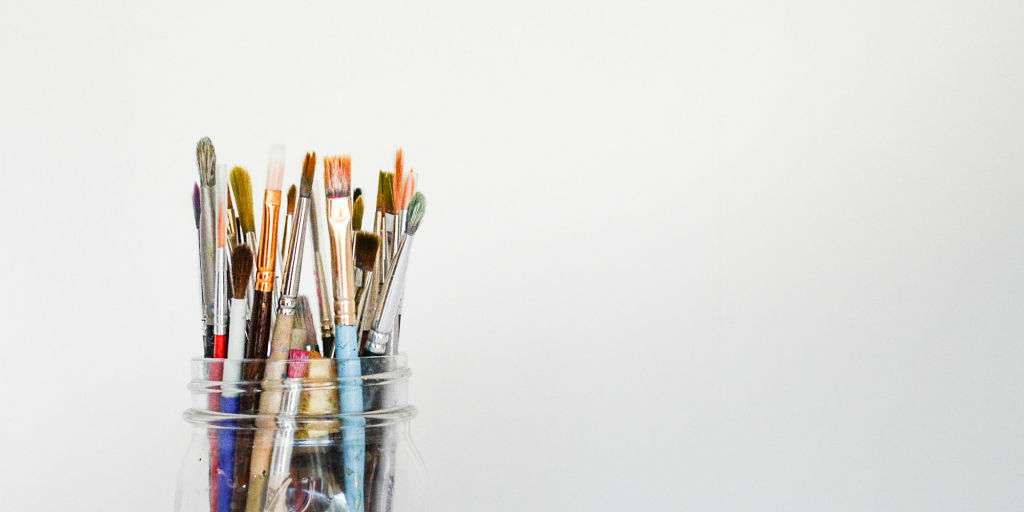 How to find freelance design work
Where to get freelance graphic design work is a query you'll ask yourself as soon as you're ready to make the leap to full-time, paid graphic design work. Luckily for you, there are no shortage of resources out there for a freelance graphic designer. But before you start looking, there are a few things you can do when setting up as a freelance graphic designer to make sure you'll stand out from the rest.
You'll need to get yourself seen. We mentioned it earlier, but having your own website is a great place to start. It's easier than you think, especially with the aid of tools like Squarespace or WordPress. Make sure you make it clear that you're ready to start taking commissions, have some of your previous work on display, and get started on promoting yourself.
Social networking is the easiest way to get your name out there as a graphic designer. Join in with discussions, build relationships with potential clients and agencies, and get your peers and previous clients to spread the word about how brilliant you are. It's also worth getting a few physical business cards made up too. You'd be surprised at how many people still appreciate the personal touch when it comes to having something tangible in hand.
Don't be afraid to open up new avenues too. Approach brands or design agencies you admire, or even just offer advice to a local business who you think could improve their branding. Dig back through old emails too – we often forget how many relationships we've established in the past. Now's the time to revive them.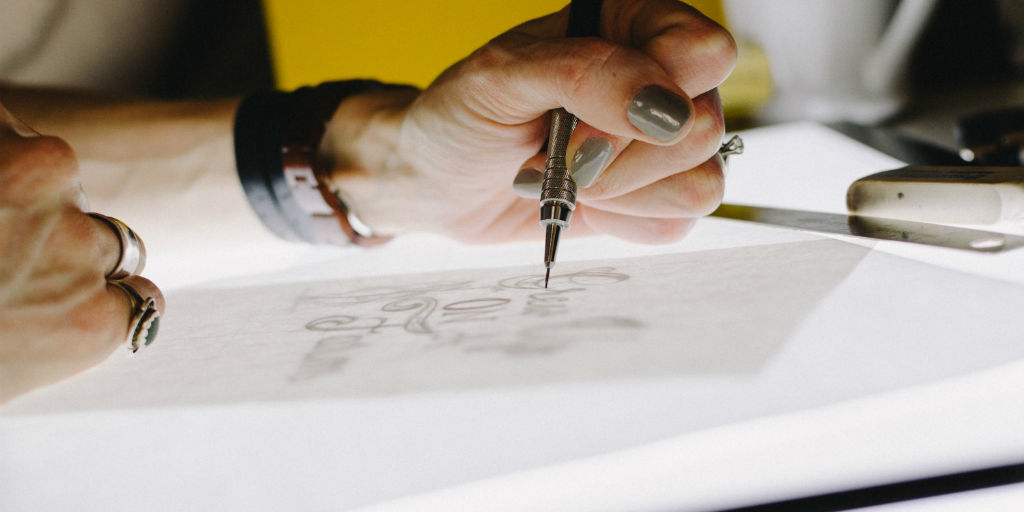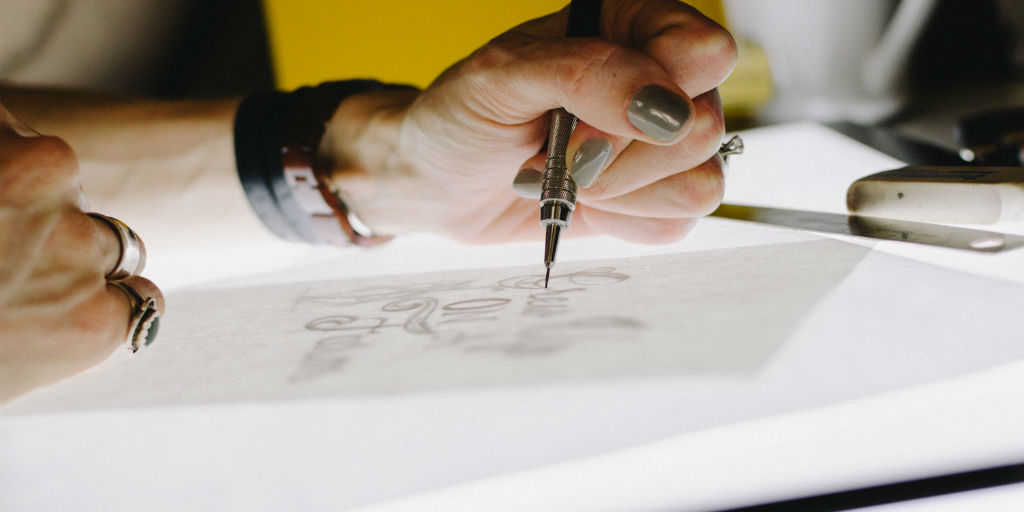 Freelance graphic designer rates
It's a good idea to research freelance designer rates too. Like many other professions, the rate you charge is somewhat dependent on both your experience and your location. Unfortunately, there's no such thing as a dedicated freelance graphic design rate calculator, but there are a number of good websites out there that will help you out when it comes to working out how much to charge.
YourRate is a very simple tool that can give you a general benchmark figure as a freelancer. There's also this excellent breakdown of how to calculate your freelance design rate over at The Design Trust. And whilst we're at it, why not head on over to the Creative Live blog and take a look at this infographic and how to best determine your hourly rate. Yes, it's in dollars, but the same logic still applies here in the UK.
Stating your costs upfront is key when it comes to attracting the right kind of client for you. It's important to be realistic. Be clear about how long the job will take and what the fee will be, otherwise both you and your client may find yourselves unhappy further down the line. If you're worried about keeping yourself organised, consider using a tool like Basecamp or Trello to keep everything in order.
Don't be shy when it comes to getting your clients to endorse you either. There's no better feeling than getting a job done well. Your client likely feels the same. Try and get a brief quote from them about the design work you've done so that can add it your website or portfolio for the next potential client to see.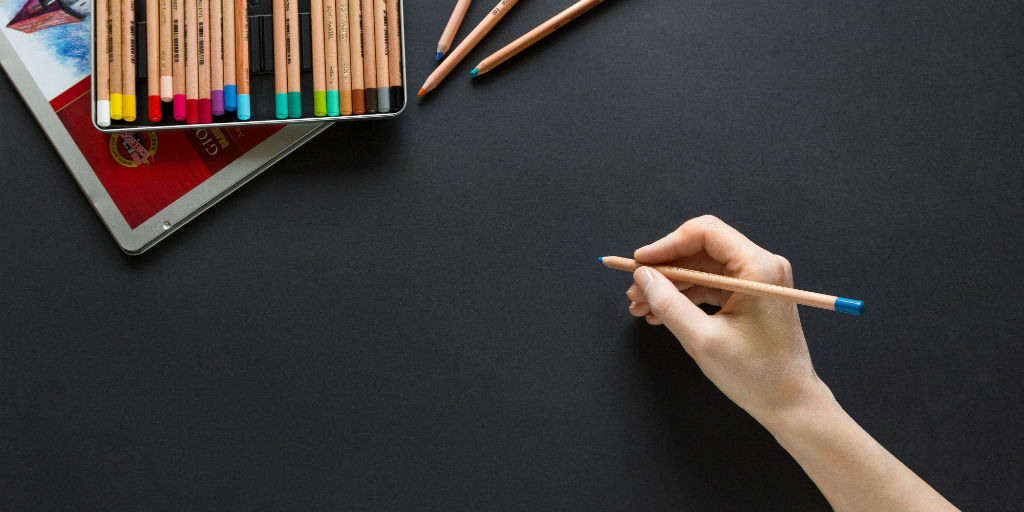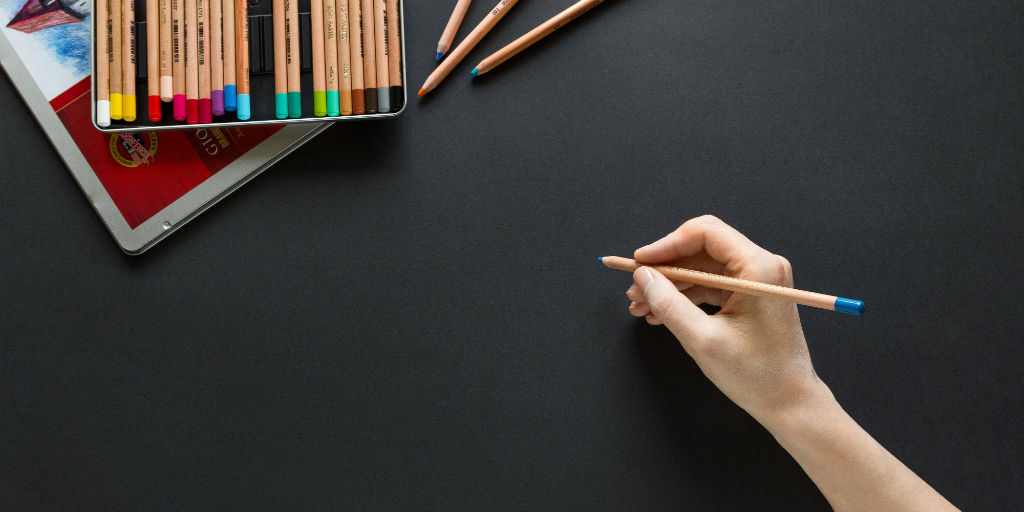 Graphic design work through online platforms
When it comes to getting freelance graphic design work, there are a vast array of websites out there which will help you tout your wares to prospective clients. This Creative Boom article does a great job of highlighting some of the key players, including the well-known (for a reason) Upwork for freelance graphic design. We'd strongly recommend PeoplePerHour and the lovely people at YunoJuno too, but peruse the list for yourself and see what strikes a chord. The internet is a fantastic tool for bringing creative freelancers together and you'll find a readymade network at your fingertips. Sure, it's competitive, but if your work is good enough, the clients will find you.
Final word – freelance graphic designer insurance
One last thing that'd we be remiss to mention. Once you've embarked on your career as a freelance graphic designer, it's important to make sure you have the right insurance cover in place. Unsurprisingly, we'd recommend ourselves. But it's not (just) vanity.
At Dinghy we offer truly flexible insurance for freelancers. Cover you can switch on or off, up or down at the flick of a button on our app. It really is that simple. And it'll keep you protected as you go about your work. Want to know more? You can read more about our freelance graphic designer insurance here. Or you can get a quote online in under 60 seconds. What are you waiting for?