We guide you through choosing the best camera of 2019, and the best camera insurance to protect the best camera for your needs.
As a photographer, it goes without saying that your camera is probably one of the most valuable things you own. And we're not just talking cold, hard cash. Your camera is your job and vice versa. For that reason alone, it makes sense to look into not only the device itself, but to dive deep into camera insurance for your camera and find out how exactly you'd go about getting camera insurance in the UK.
But before we think too much about camera insurance and where you can get camera insurance for photographers specifically, let's think about the best camera for you first. What's the best camera in 2019? Everyone is different. Perhaps you're a professional creating works of art on a regular basis, or maybe you just want something you can slip in your pocket and shoot with on the move? These days we're spoilt for choice and choosing the best camera can be a daunting task.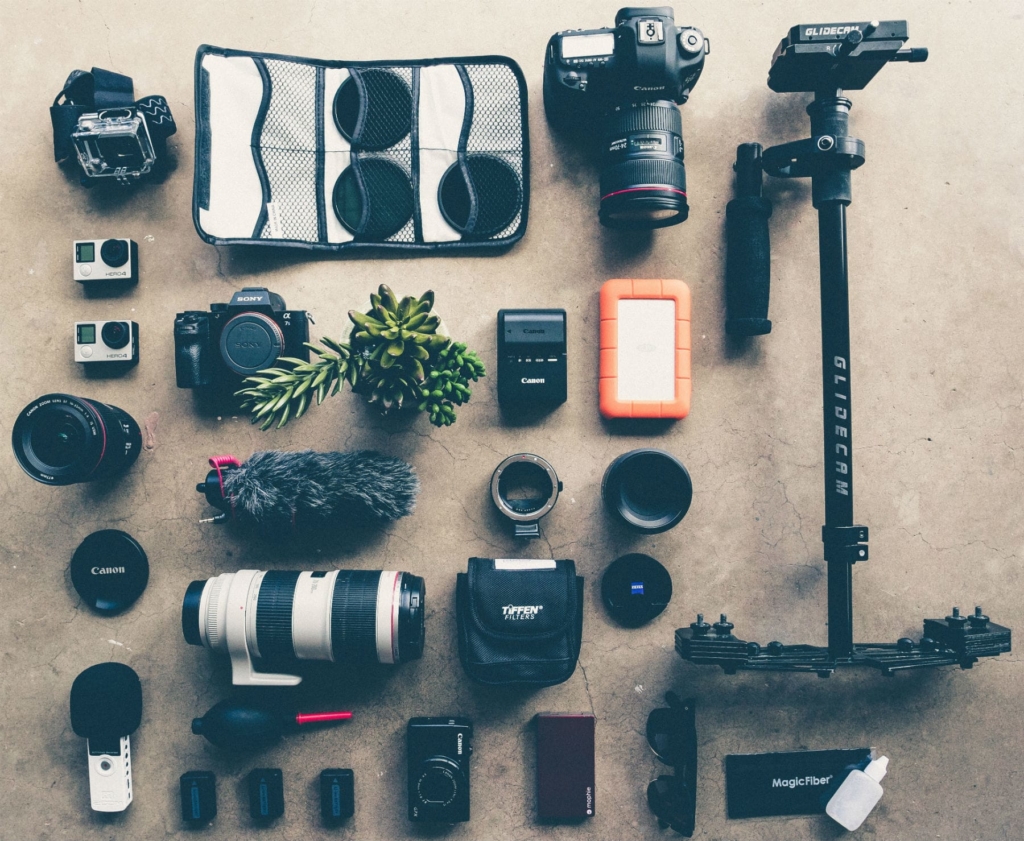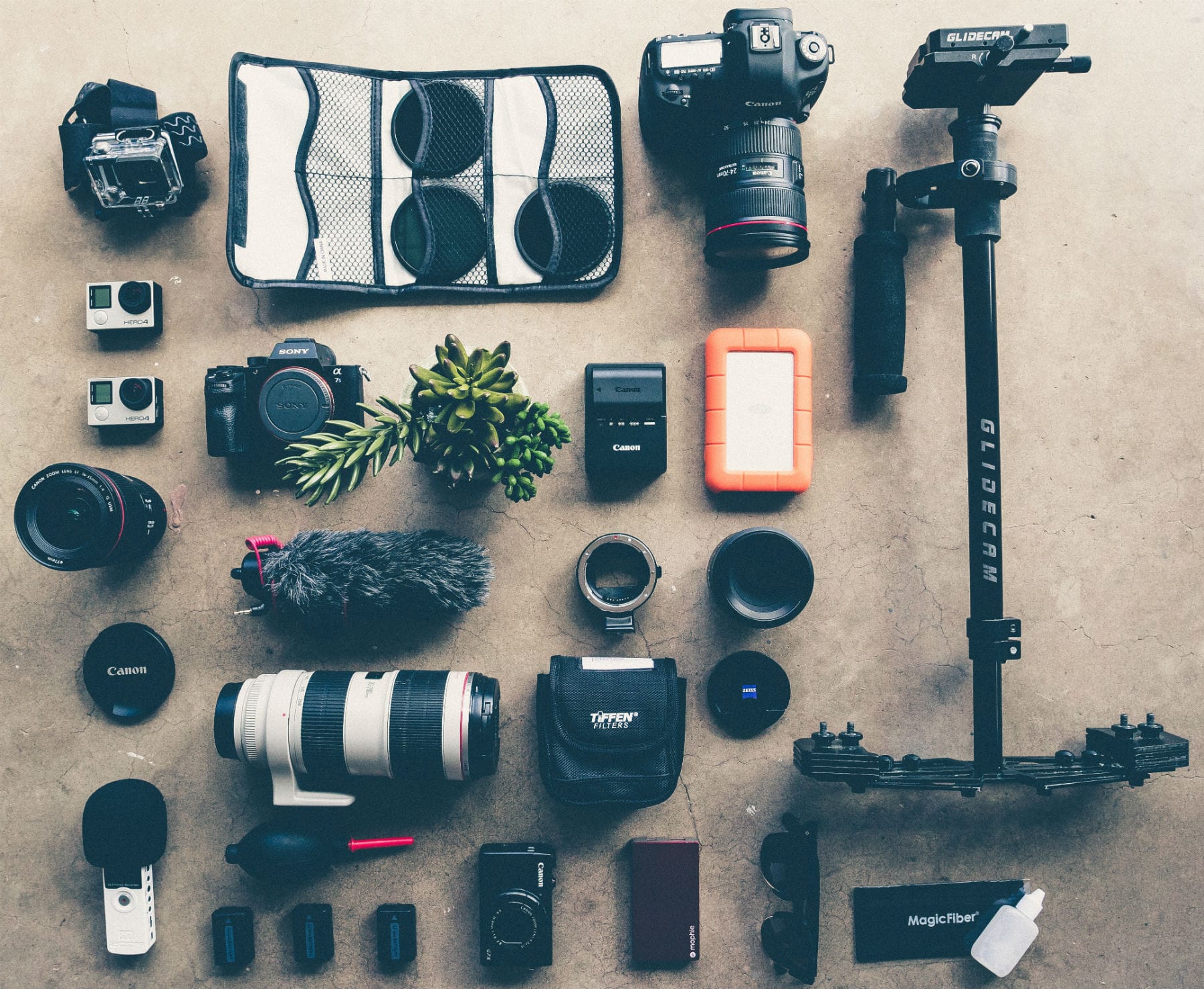 No matter your skill level or your preferred subject matter, it's likely that the best camera for you will be out there somewhere – and will be different to the best camera for someone else. In this post we'll be taking a look at what's available, at what price, and what exactly each camera can do. Whether you know how to calculate your hyperfocal distance or adjust your DoF, or whether you're just getting started, read on. And rather than just focus on the usual 'top ten cameras available right now' list, we've broken it down into helpful categories. Because we're nice like that.
Oh, and because insurance is what we do best, at the end we'll be providing a bit of guidance on the best camera insurance, and on professional camera equipment insurance in general. Lens cap off. Focus adjusted? Let's go.
Best camera for the serious enthusiast: Nikon D850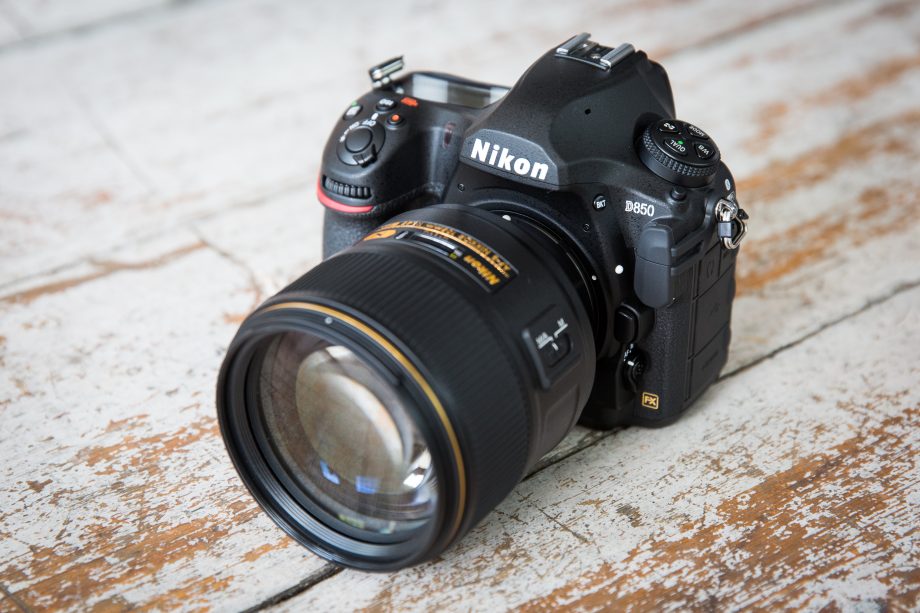 Let's get this out of the way first. The D850 is expensive. Like first (or even maybe second) car expensive. Let's just say it's closer to £3,000 than £2,000. But trust us when we say it's worth it. If you're a professional, or maybe just take your photography very seriously, then you'd struggle to do better.
It's a bit like the X-T30 below, but on (a lot of) steroids. A jack-of-all-trades, Nikon's flagship camera packs enough resolution to capture the tiniest details and also possesses outstanding video quality. It's exceptionally quick too. Whether you want to do time lapse shooting or run slow-motion video output in full HD, or shoot in total silence or in the depth of night (or both at once), the D850 can do it all.
To put it simply: buy this and you won't need another camera anytime soon. It'll last you forever. Just make sure you've got camera insurance in place before you take it outside. Seriously.
Best all-round camera: Fujifilm X-T30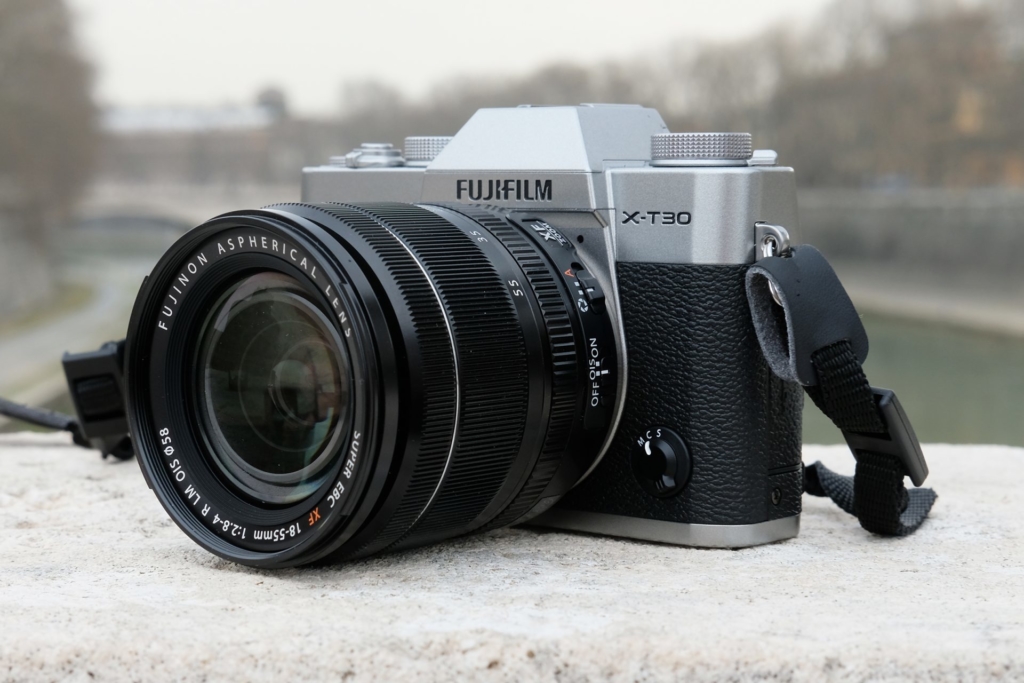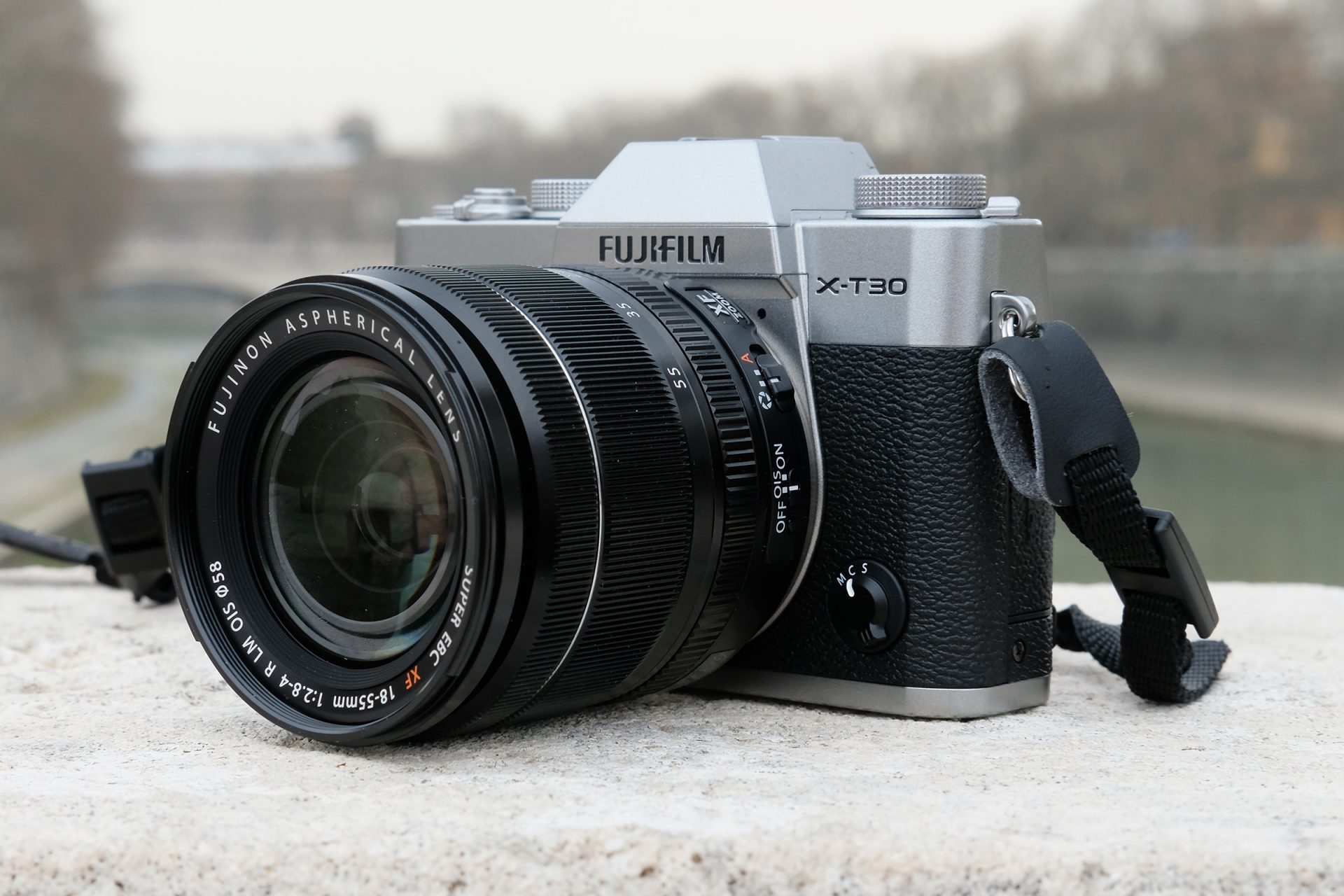 It can be hard to find everything you might feasibly want in a camera without an accompanying price tag that makes your eyes water more than James Van Der Beek in Dawson's Creek. Luckily for you, the X-T30 ticks both boxes. With some judicious Googling you should be able to pick one up for somewhere between £750 and £800.
The camera packs a punch in terms of power and boasts an outstanding autofocus system that works with aplomb in extreme low-light conditions. As you'd expect with Fujifilm the X-T30 is an ergonomic dream, its dial led controls and familiar shape making it a pleasure to handle.
Whilst completists might argue that its 4K UHD video could be better, to do so would be a little sniffy given the sheer amount of features the camera packs into its sub-£1k price.
Best camera if you're just getting started: Canon EOS 250D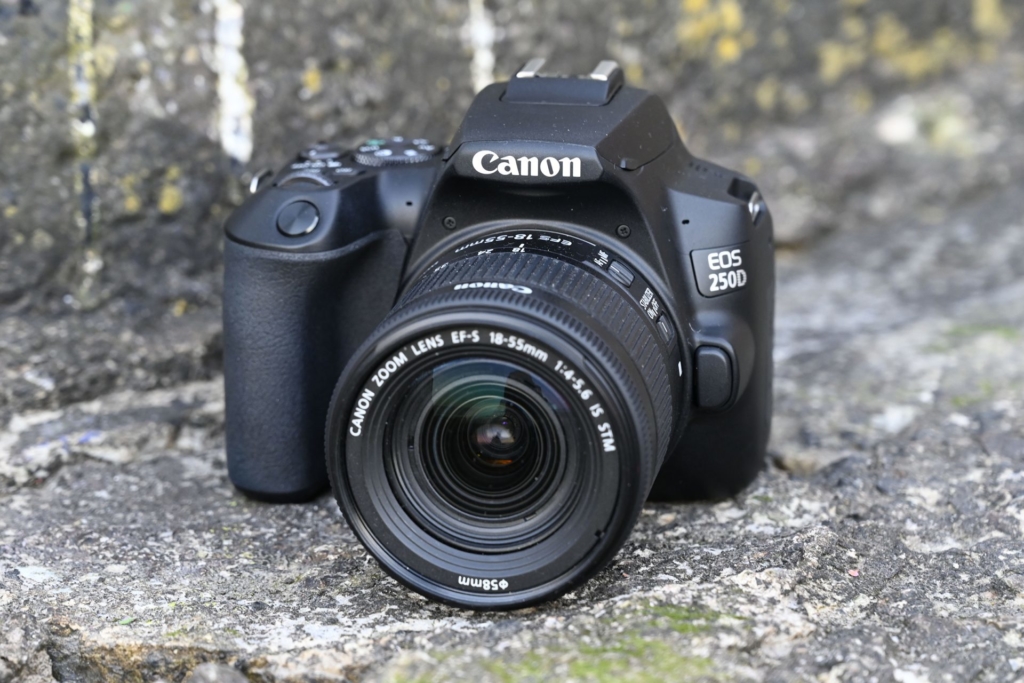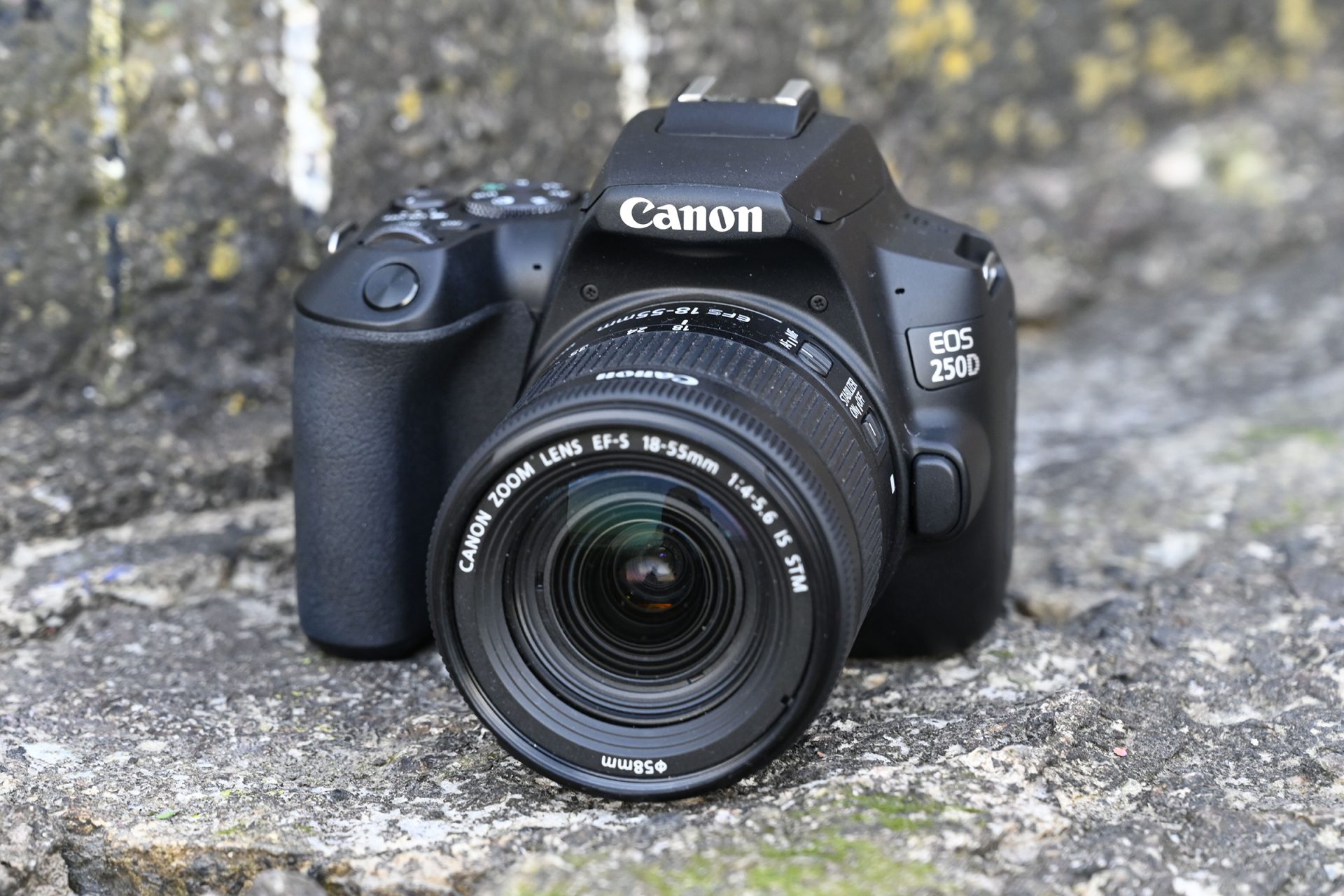 We've all got to start somewhere. And if you're a budding photographer, you couldn't do much better than the EOS 250D. An evolutionary step forward from its relation the EOS 200D, Canon's entry-level DSLR combines sophistication with enough of a helping hand to guide any novice along the right path.
Its Creative Assist function will help any user get a solid handle on what the camera can do, whilst its full Wi-Fi and Bluetooth connectivity make it perfect for shooting on the move. Live View functionality allows you to compose and focus using the rear screen, and it's surprising lack of heft (weighing in at under 500g) means you can basically take it anywhere. And all that for a touch over £500.
Best compact camera: Sony Cyber-shot RX100 Mark IV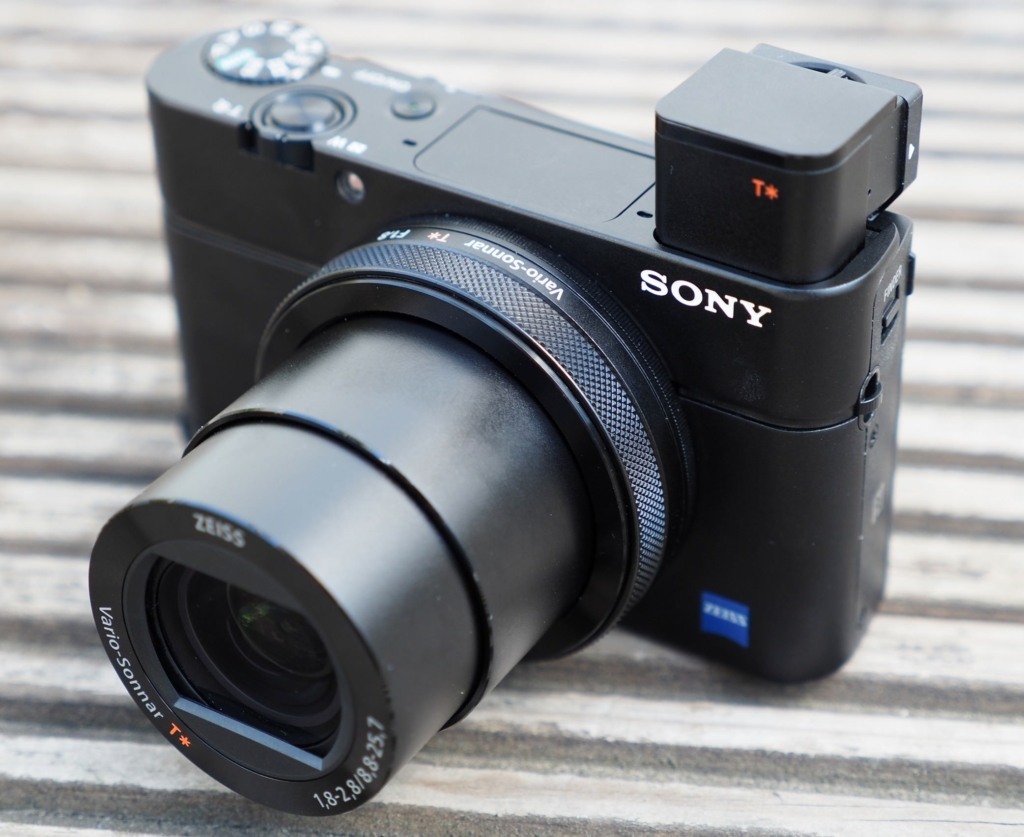 Whilst the old adage that the best things come in small packages doesn't always ring true, it's not far off the mark with Sony's RX100 Mark IV. It might be the old man on this list, having hit the market a couple of years ago, but there are still few cameras that can beat it for its combination of price, prowess, and portability.
Whether you're travelling light or shooting action on the go, the Mark IV has you covered. A maximum shutter speed of 1/32,000sec allows you to capture high-speed movement with remarkable clarity, and at the other end of the spectrum its 4K video can capture slow-motion footage at up to 1000fps.
The menu design remains a little clunky, but there are few better everyday cameras on the market at the moment (including its newer RX100 siblings, the Mark V and Mark VI).
Best camera if you're on a budget: Canon PowerShot SX620 HS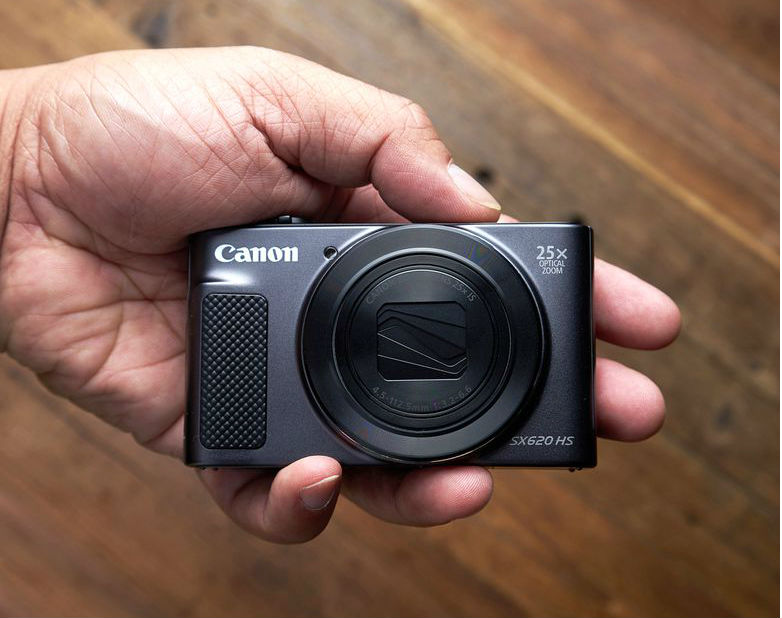 There's no getting around the fact that your outlay on any decent camera is going to be substantial. But all is not lost for those of you looking for something that won't leave you dining on beans on toast for the next month or two.
Although lower-budget cameras are quickly being pushed towards obsolescence by the ever-increasing camera power of modern smartphones, there are still certain things that only a specialist device can provide.
The SX620 HS offers a remarkable zoom range, stretching from 25mm to 625mm. You're not going to find that on your iPhone anytime soon. Coupled with the greater level of control a camera provides when lining up a shot, as well as a streamlined shape that easily allows the PowerShot to fit in your pocket, if you're after a companion to your smartphone then you don't need to look much further.
Best camera phone: Google Pixel 3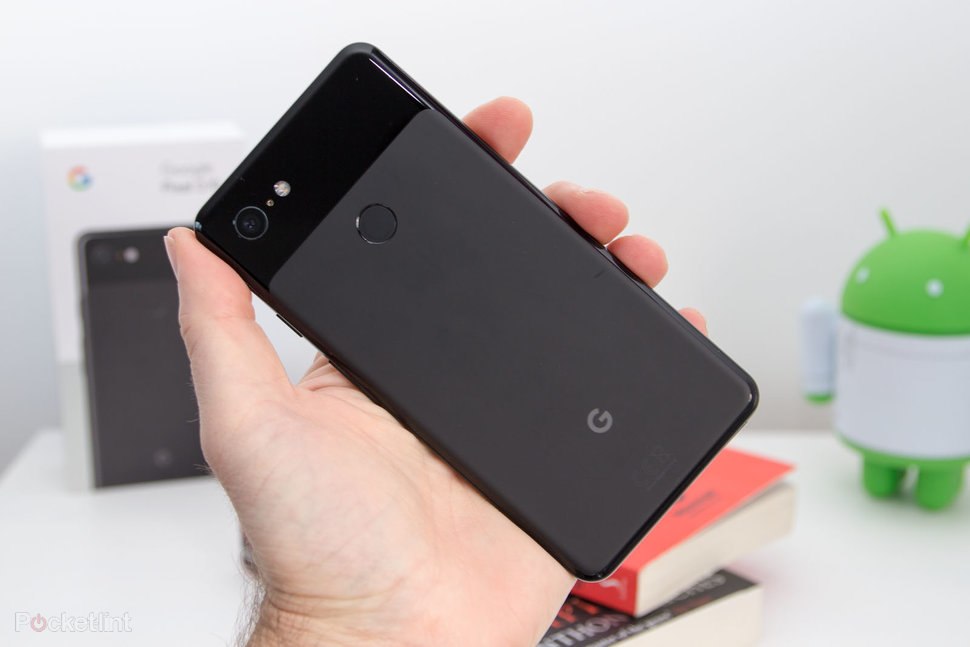 We couldn't finish a piece on the best camera for creatives without pointing you towards at least one smartphone. We know that opinions vary wildly – some of you might find the idea of shooting on a phone sacrilegious, whilst others might see it as the natural future of photography – but our list wouldn't be complete without one.
There might be other smartphones out there with a larger aperture or higher resolution, but none of them produce images as consistently good as the Google Pixel 3. With its Android-powered smart-learning capabilities, Google's flagship smartphone simply gets better over time as it learns to optimise itself for different shooting scenarios.
No matter whether you're shooting on the move, in the dark, or zooming in for a close-up the Pixel 3 doesn't drop in quality. Couple that dependency with a great-looking 5.5" inch screen and you've got all you need.
As with most smartphones, the battery life could be better and if you're planning on shooting for any length of time you'll certainly want to make sure you bring along some kind of power pack to charge it up. The 4GB of RAM is also a little on the stingy side when most of its immediate rivals are operating on 6GB.
That said, neither of those points should detract from an outstanding overall package. If you're looking to shoot with any seriousness on a smartphone, everything you need is right here.
Best camera insurance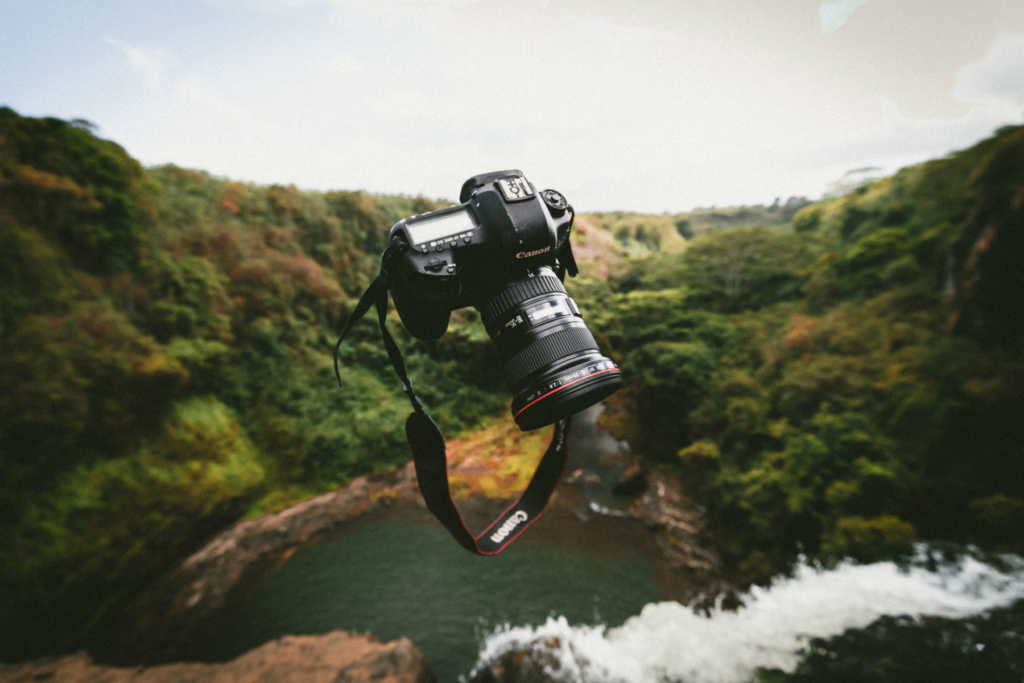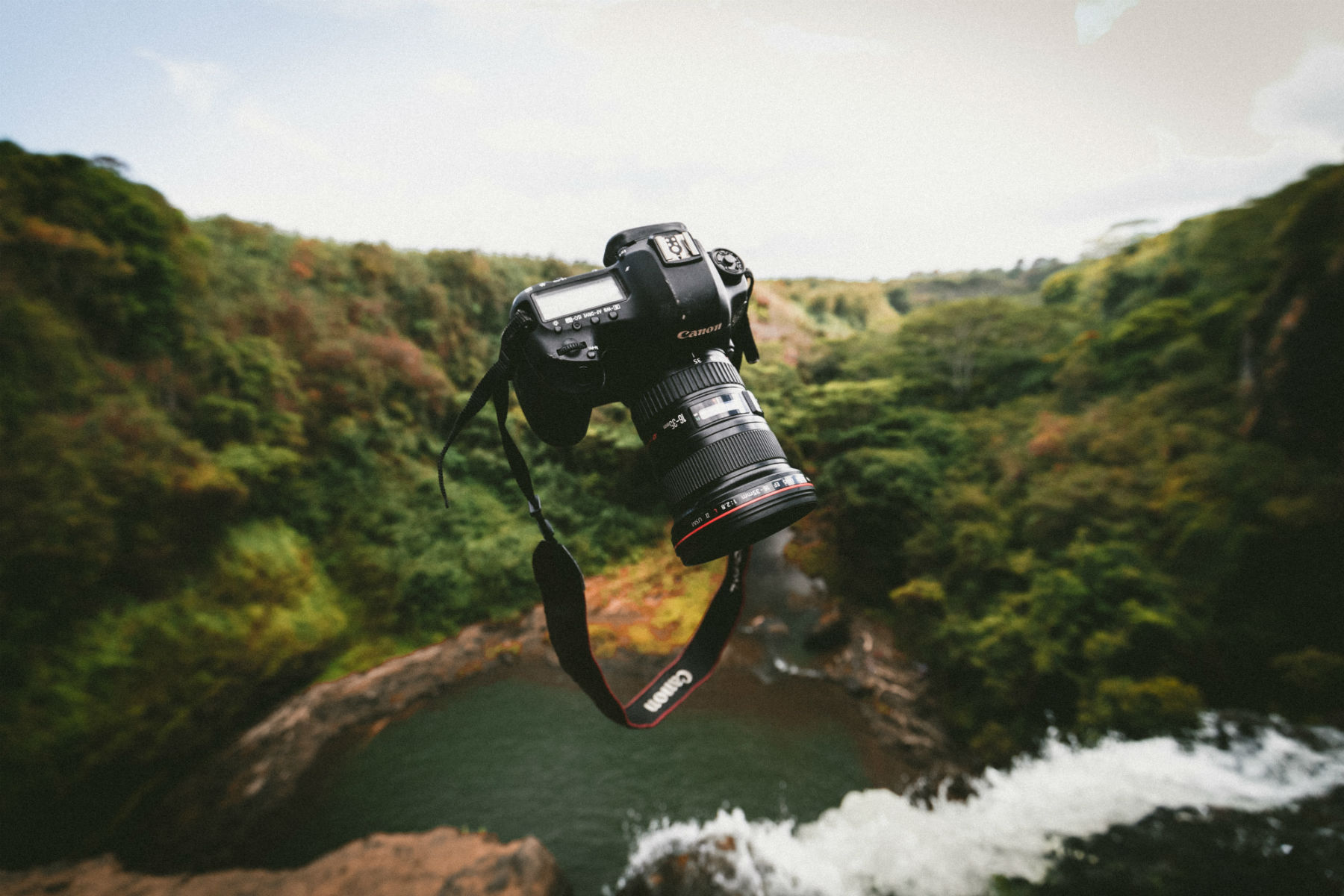 Like we said at the start, there's not much point in making such a substantial investment if you're not going to protect your investment in the best camera for you with camera insurance. That's why, when purchasing your camera, you'll need to make sure you purchase camera insurance too. Accidents happen too frequently not to.
There are very few professions or hobbies where something so expensive – as well as being relatively fragile – is at the front and centre of what you do. When you're shooting all day there's always going to be a chance that your camera might get damaged, mislaid, or even stolen. But what is the best camera insurance for photographers?
We might be a little biased, but we don't think you need to look any further than Dinghy's own equipment insurance. For any self-employed professional reliant on their camera to do their job, having the right camera insurance in place can make a world of difference should anything go wrong.
Dinghy operates on trust first basis on payments and claims. We resolve all equipment claims in 24 hours, so you can be back up and running as soon as possible.
And with Dinghy you can turn your camera insurance on or off, up or down based on your needs. So, you can save money when you are not using your camera, and rest assured that you are protected when you are. All with no fees, admin charges – and you only pay at the end of the month for any camera insurance used.
Get a camera insurance quote now. You won't regret it.