When you're a freelancer looking for work, there are so many options for how to market yourself, and there's never a shortage of people giving their advice. You get bombarded with things to try; things that have worked for other people; things you have to do because everyone else is.
Get a website. Write some blogs. Make a video. Focus on SEO. Go networking. Attend this. Sign up for that. Talk to people at all those things!
There's so much choice that it can get overwhelming. How on earth can you find time to do, or afford to invest in, every different option. How do you decide which marketing channels will work for you? Where do you start?
In this article, we're going to look at a wide range of marketing ideas and outline some of the pros and cons.
Areas covered:
Marketing channels
Digital marketing
Content marketing
Print and traditional marketing
Word of mouth marketing
Getting it right
Know your audience
Test and measure
Don't put all your eggs in one basket

Marketing Channels
There are hundreds of marketing channels available. We've split them into four categories; digital, content, print and traditional, and word of mouth.
All of them work for some people; none of them work for everyone.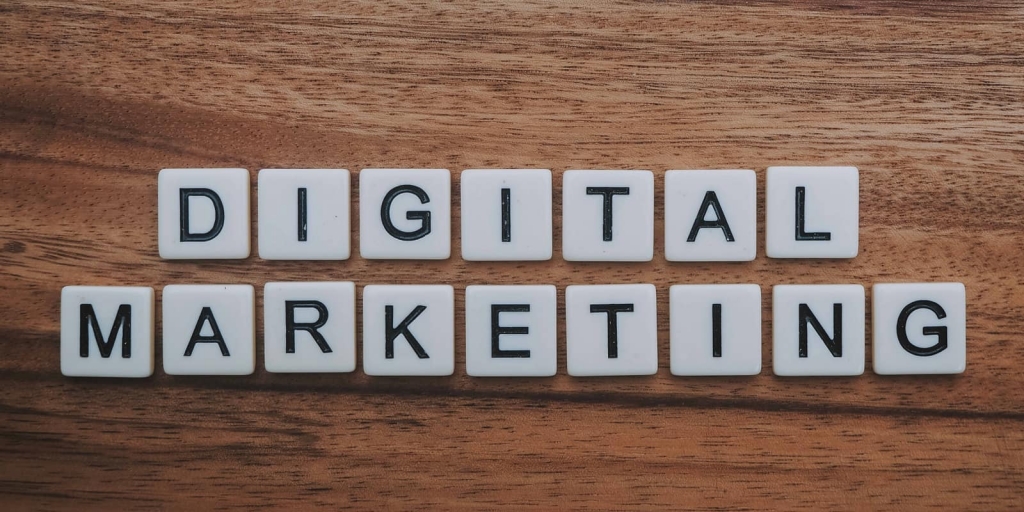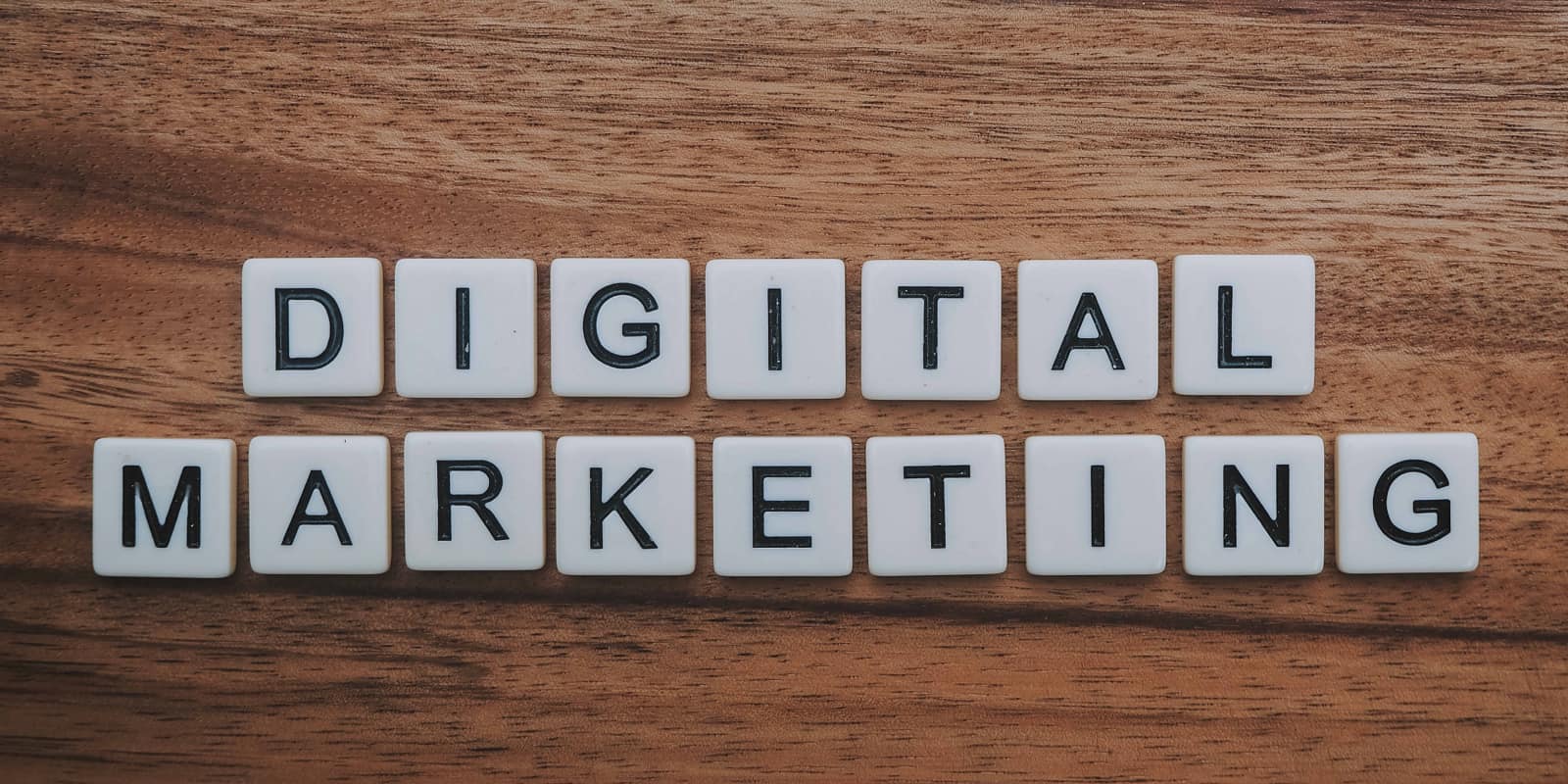 Digital Marketing
Roughly half of the world's entire population uses the internet every day, so there's no denying that having a presence online is beneficial. The downside is that with so many businesses now marketing online, it's getting harder to stand out from the crowd.
Website
You don't actually need a website, but they do provide a lot of benefits. Even if you don't make any effort to drive new traffic to your site, you'll still get some visitors. People you meet at events or that have heard about you through word of mouth will usually check out your website.
A website is a great place to have a portfolio of your work or case studies and testimonials from your happy clients. This helps you build your credibility. You can also give details about the services you provide and showcase your knowledge and expertise in your field.
Websites don't have to be expensive, and there are options to suit every budget. There are even DIY sites that cost very little and are easy to build. If you do decide to work with a professional web designer, choose carefully. Don't get talked into loads of fancy features unless you actually need them.
Emails
Email marketing allows you to target the right people with the right messages. All your email marketing can be automated so that different emails go out to different contacts at set times. By segmenting your audience, you can create more personalised campaigns. You can track which links get the most clicks, which offers get the most engagement and which subject lines get the most opens. This allows you to test and measure to improve results.
While email marketing provides many benefits, it can take time to get it right. You need to get people to sign up to your emails in the first place and then spend time creating email content that gets engagement.
Social media
There is no shortage of social media platforms; Facebook, Instagram, LinkedIn, Twitter, and Pinterest are some of the most popular. The good thing about all these platforms is that it's completely free to set up a profile and they allow you to engage directly with your audience.
Managing multiple platforms effectively can be a lot of work, so it's a good idea to pick one or two platforms and get them right rather than spreading yourself too thinly across them all.
SEO
Search Engine Optimisation is the process of ensuring search engines rank your website pages highly when relevant searches are made. A lot of the focus is on Google, as this is the most popular search engine.
Google keeps its algorithms secret and consistently makes changes, which means it is difficult to know precisely what will help your website reach the number one spot. There are some technical things you can do to your website, and content is important. Getting links back to your website from other reputable sites will also help improve rankings.
If you don't know much about SEO, it is worth doing a little research into it before approaching an SEO specialist. Unfortunately, there are still a lot of people who use outdated tactics.
When investing in SEO, bear in mind that there's no point getting loads of traffic to your website, if the content doesn't keep people there or convert them into customers. It's like getting lots of people into your shop, but none of them actually buying anything.
Paid promotion
There are various paid promotion opportunities including; Facebook ads, Google AdWords, YouTube ads, banner ads and native advertising with platforms such as Outbrain.
As with SEO, it is worth doing a little research into paid promotion before investing in it or paying someone to manage it for you. Paid promotion can get you much faster results than SEO, but there are also risks. If your ads aren't well crafted, you don't do your keyword research, and you aren't targeting the right audience, you can spend an awful lot of money for little return.
Freelancer platforms
There are many platforms where freelancers can pitch for work, search for opportunities and get found by clients. Some of these are free to join but are highly competitive; some charge a membership fee but provide solid leads; others act more like directories.
Our article about the best platforms for freelancers covers these in more detail.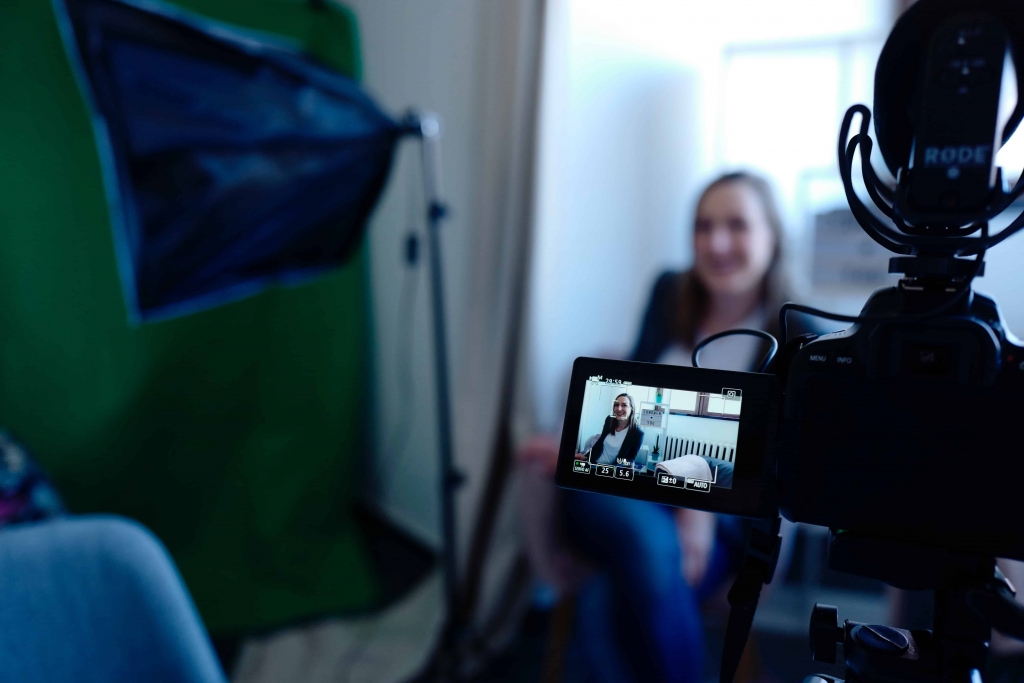 Content Marketing
Content marketing is the process of sharing free content with your audience to build trust and develop a relationship, so they feel confident buying from you in the future.
Blogs, videos and podcasts
There are lots of ways you can share content; videos, blogs and podcasts are some of the most popular. Think about what your audience would be interested in and then create content that will be useful to them.
For example, Dinghy provides insurance products for freelancers. To raise awareness of our products in the freelancer community, we have created a wealth of articles (like this one) that give tips and advice to freelancers on a range of relevant subjects. The content isn't about us or our products; there's no cost or catch to reading it. We aim to show freelancers that we genuinely have their best interests at heart.
That's how content marketing works. You build relationships with people gradually rather than trying to sell to them at every opportunity.
Lead magnets
Lead magnets work by you creating something that your audience would be interested in, and in return, they give you their email address. You can then send them relevant content and information about your products or promotions by email.
Lead magnets can be anything – a checklist, a PDF guide, a training video, a piece of software or an eBook. The only real requirement is that it needs to be something your audience values highly enough that they are prepared to give you their email address.
Seminars and training
Workshops, training events or seminars can be a great way of generating more sales and/or enquiries. You share some of your knowledge and expertise for free, and attendees then have the option to sign up for paid courses, buy your products or services or sign up to your mailing list. You won't convert every attendee into a client, but at the very least, it helps you build your reputation.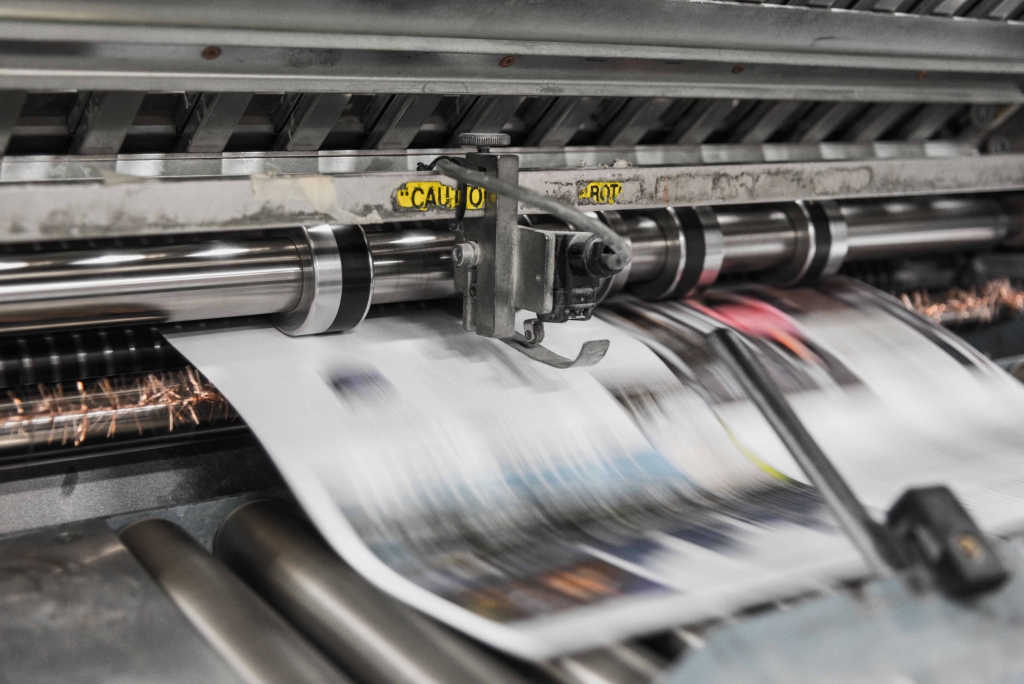 Print and Traditional Marketing
Since the rise of the internet, print and traditional marketing have taken a backseat, but this can work to your advantage. Utilising some of the less saturated marketing channels can help you to stand out.
Direct mail
There was a time when it wasn't uncommon to receive four or five letters a day from people trying to promote one thing or another. Then people discovered email marketing. It eliminated printing and postage costs and was more instant than using snail mail.
Now, the pendulum has swung the other way entirely. We are now so bombarded with emails, but we receive far less mail through our letterbox. We can quickly delete emails without even opening them, but we are more likely to open a letter that has come through our door, addressed directly to us.
Although there is a cost attached to direct mail, it is definitely an avenue worth considering. You can test it in minimal quantities and easily measure the return.
Brochures and leaflets
Brochures and leaflets can be a versatile tool. You can give them out at events or exhibitions, leave them with clients at the end of a meeting, or mail them out to potential clients.
If you do go down this route, it is worth investing in professional design and ensuring that the content is thoroughly proofread before you send it to print.
Print Ads
Advertising space in newspapers and magazines used to be charged at a premium, but as internet marketing increased, there was a decline in take up. This is good news for smaller businesses as you can often get some good deals.
If you want to invest in press ads, choose publications whose readership matches your target demographic.
Radio and TV
Running ads on local radio stations or TV channels is another option for freelancers, although not a popular route. TV ads can be expensive to produce, so radio is a more accessible option. If you can get a good deal with a local radio station, it can be a great way to get your name in front of a wider audience.
Telemarketing
There's something about cold-calling which still fills a lot of people with dread. Maybe it's the fear of rejection.
Telemarketing was once one of the most effective ways of generating enquiries, and it can still deliver results today. You might be surprised by the response you get.
If you do want to go down this route, try working to a basic script. If you can't face the idea of calling prospects yourself, then you can outsource to professional telemarketing companies instead.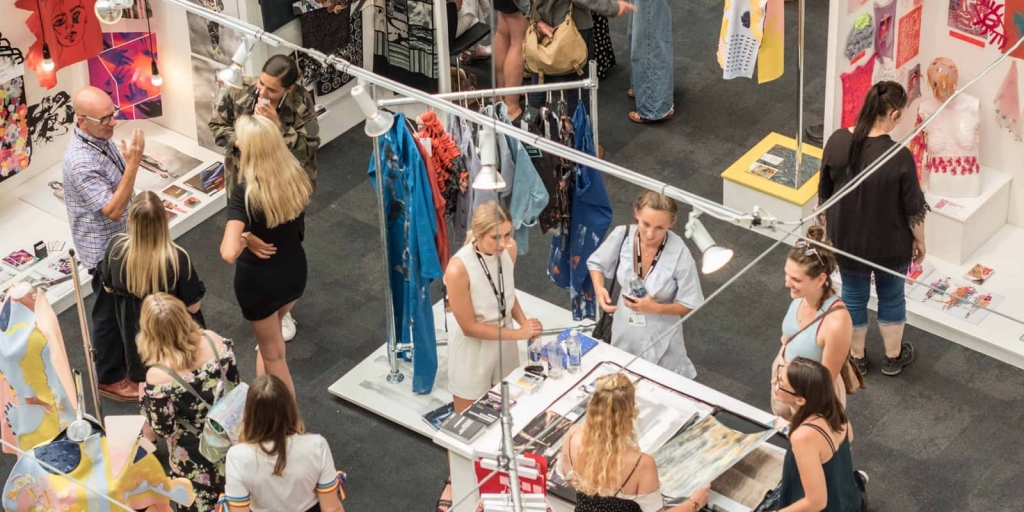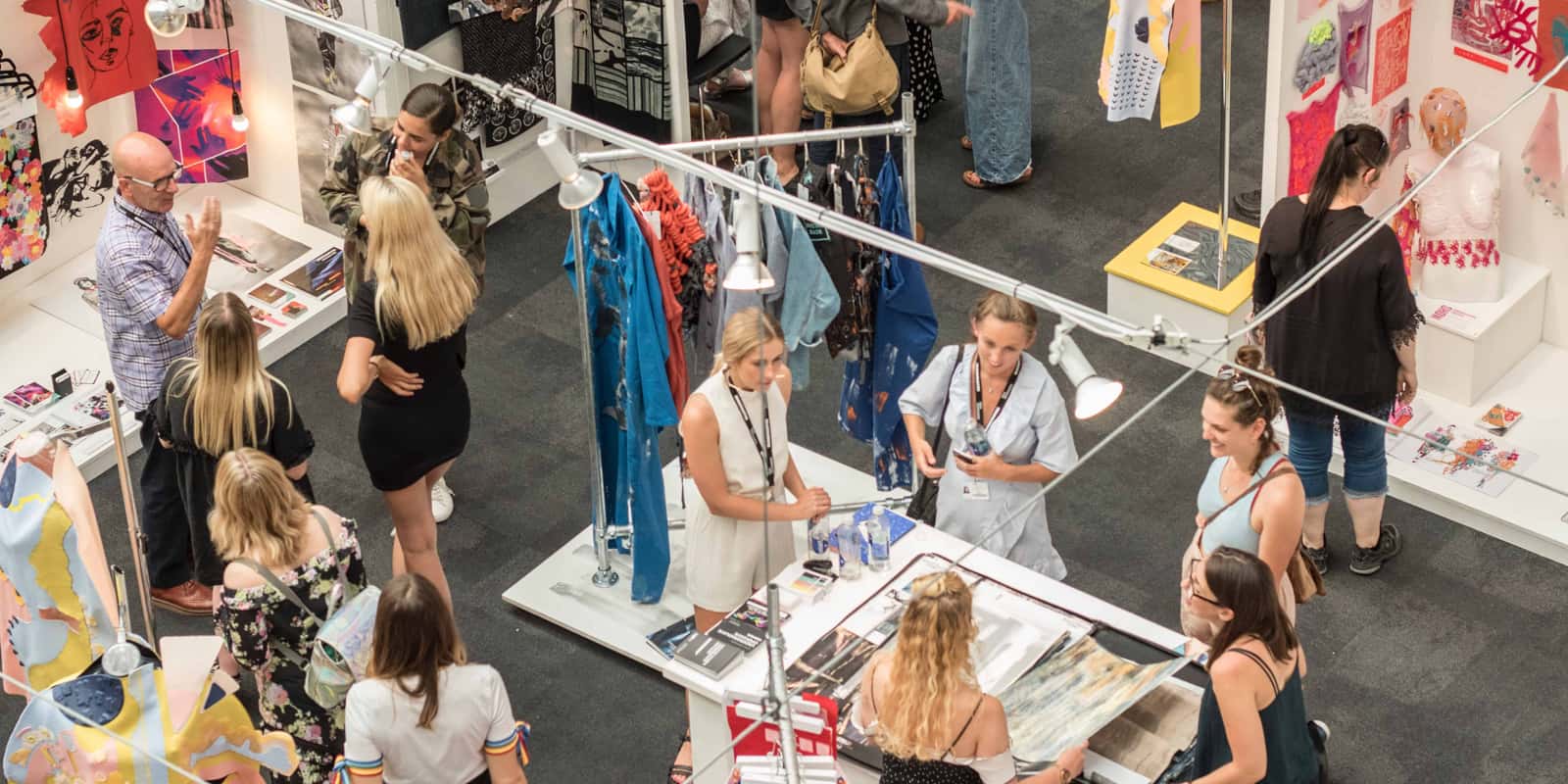 Word of Mouth and Face-to-Face Marketing
Despite all the various channels available, many businesses find that their most significant source of enquiries is word of mouth and face-to-face marketing. We are more likely to do business with people that we know, like and trust – meeting someone face to face goes a long way to building that relationship.
Networking and business events
There are a whole host of networking events on offer, each with slightly different formats and different people. Some are industry-specific; others attract all types of business. Try various events and work out which are best for you.
Our article about how to get the most from networking gives some useful tips for making networking more effective.
Exhibitions
Attending exhibitions can be another great way of making connections; it can be even more beneficial if you have a stand. It gives you the chance to get your brand noticed and talk to people about what you do.
If you do decide to take a stand at an exhibition, research the attendees first to ensure you'll be in front of your target audience.
Also, be prepared to speak to people. If you just sit at your stand, expecting people to come and talk to you, you might find yourself disappointed. Say hello to people as they walk by and give them a reason to stop and talk, such as a free gift, the chance to enter a competition or an engaging display.
Recommendations
You can tell someone how great you are at what you do, but they are more likely to believe it if they hear it from someone else. Ask your clients to recommend you. Tell people you meet what type of companies you'd like referrals to. Get testimonials, reviews and feedback from happy clients and share these on your website.
Sponsorship
Sponsoring an event, a sports team or a charity can help you raise your profile. Most sponsorship packages offer promotional opportunities that allow you to reach a wider audience. If you sponsor events, you will usually get a mention at the event.
Affiliate marketing and Influencer marketing
Offering affiliate schemes, referral fees or commission can be an excellent way to get other businesses to recommend you. Getting links to your site from sites with high traffic or asking those with a large following to promote your content or services can help you build authority.
Getting it right
As we said at the start of this article, not all channels will be appropriate for your business. What works for some people is a waste of money for others, and what has been written off as a waste of time by most could work wonders for you.
We can't tell you which channels are going to be right for your individual needs, and there probably will be some trial and error. However, there are some things that you need to get right if you want success from any of your marketing efforts.
Know your audience
Absolutely key to any business is understanding who your ideal clients are. If you don't know who you are selling to, how do you know where to find them, what to offer them or how to convince them to work with you?
If you are just starting out, write down the type of client, you would most like to attract. This could be as broad as start-ups, SMEs or corporates, or it could be really specific such as construction companies with an annual turnover of over £5 million.
If you have been established for a while, write down a profile of your favourite client or the best client you ever had. It stands to reason that if you loved working with them, you would want more clients just like them.
Once you have a profile of your ideal target audience, you'll find it easier to work out how to reach them and decide which marketing channels will work best.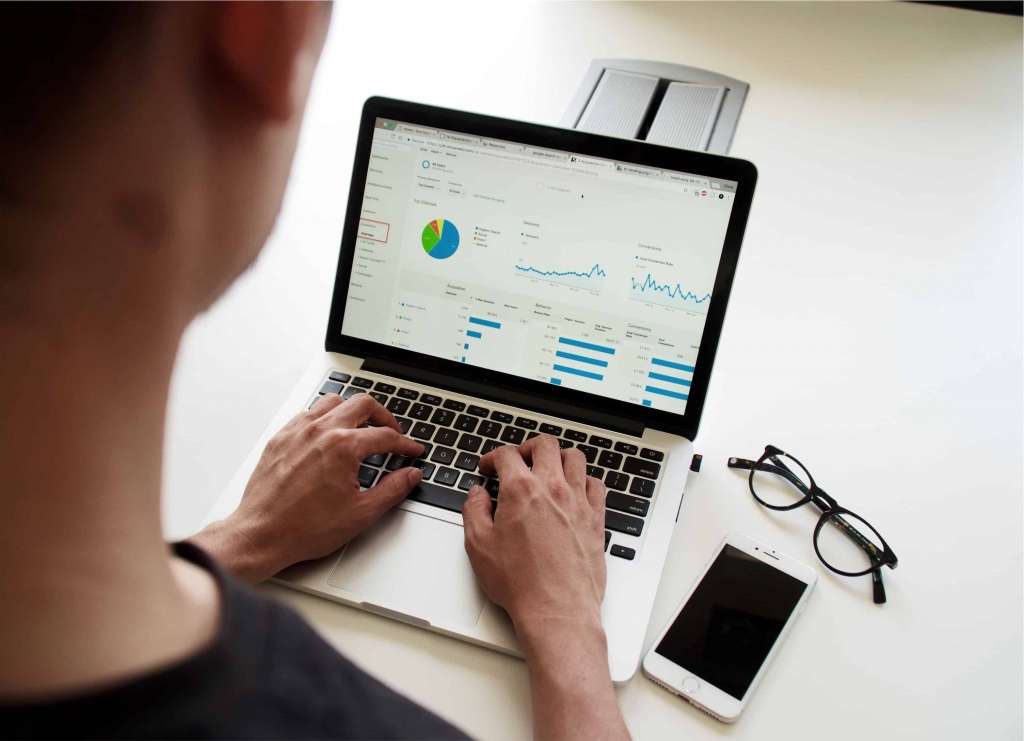 Test and measure
Test and measure. Rinse and repeat. It's the marketing mantra. There is no point in doing any type of marketing if you don't keep track of the results. If you don't measure the success, how do you know if it's working? If it's not working, why would you keep doing it? It is working? Great, then should you invest more time, money or resources?
Test different types of marketing and measure results. Work out which work best for you. Test various offers and promotions, different types of content, different events, different call to actions.
The more you test and measure, the more you can refine your marketing so that you get a better return on investment for your time and money.
Don't put all your eggs in one basket
You might find one particular marketing channel works well, but that doesn't mean you don't need to invest anywhere else. A simple change in how a platform works can completely alter how effective it is for generating leads. When Facebook changed its algorithms in 2018, it threw loads of businesses into disarray. Changes to GDPR meant lots of companies suddenly had to change their marketing strategies.
Don't rely heavily on one channel; utilise a handful. If you get a return on investment from something, keep investing.
About Dinghy
At Dinghy, we are passionate about helping freelancers. We love creating valuable content to help freelancers build successful businesses. Why? Because if we can help you to grow, then it helps us grow.
As well as providing exceptional insurance products for freelancers, we also offer an affiliate scheme for those interested in generating another source of income.
You can find out more about Dinghy and the founders over on our About Us page. If you find our content beneficial, please feel free to share with other freelancers and follow us on social media.