Has there ever been a General Election with more riding on the outcome than the one taking place on 12th December 2019? Arguably not.
One item has dominated the agenda more than anything else. No, not the £2bn pothole fund. We'll give you a clue. It rhymes with 'exit'.
But we're not here to discuss the future of our place in the European Union (that's for another blog – or 10 – entirely).
We want to take a look at something close to our hearts at Dinghy. It's a topic which has often been cast aside in the midst of some particularly rabid electioneering and some rather wanton budgeting promises. We're talking about freelancing.
Any major party worth their salt will not have failed to see the huge impact the freelance workforce has had – and will continue to have – on the economic climate and job market in the UK. Freelancers, as we have said many times before, are the future of work in this country. Indeed, recent figures show that self-employment is worth £305bn to the UK economy. Not exactly small change! So, what exactly are each of the main parties doing to increase their vote before next Thursday?
In November IPSE, the Association of Independent Professionals and the Self Employed, released its top five policy priorities that it believes political parties should focus on in order win the self-employed vote.
The 28-page manifesto laid out in stark terms what any future government will need to do in order to safeguard the future of freelancing. Alongside a call to make sure that a Brexit deal which works for the self-employed is found, their five priorities were as follows:
Build a modern tax system
End the culture of late payment
Identify saving solutions for later in life
Bring the parental rights of freelancers up to date
Incentivise co-working hubs in a push to boost the high street
We've combed through six political party manifestos and have also kept an eye on comments made by the respective parties' MPs whilst on the campaign trail. Let's take a look.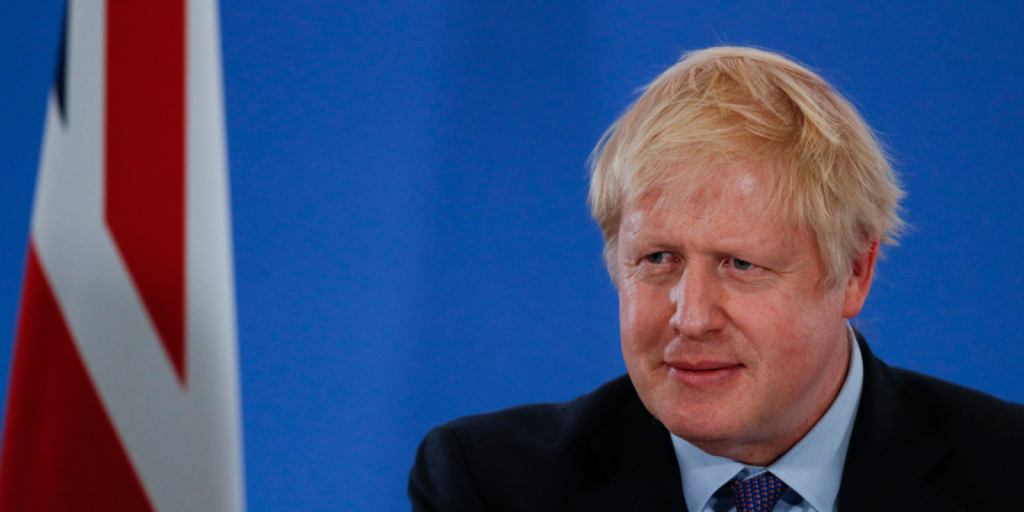 Conservatives
The Tory manifesto was arguably lighter on its freelancer focus than Labour or the Lib Dems, which is surprising as the party of business. But that isn't to say the UK's self-employed were completely neglected.
First and foremost, the party has promised to launch a review which would explore how freelancers and the self-employed community can be 'better supported', as well as vowing to look at "making the tax systems easier to navigate." The details are more than a little vague as it stands, but the review will tackle a key area: access to finance, credit, and mortgages.
At Dinghy, we're passionate about economic parity between 'traditional' employees and freelancers, so any promise along these lines is music to our ears. We wouldn't put too much stock in it yet, but it's at least heartening to hear.
The Conservatives also laid out plans to explore how better broadband can lead to more productive home working, have promised to review and reform Entrepreneurs' Relief, and have put forward a plan to postpone a 17% cut in the headline rate of Corporation Tax.
Furthermore – in news that will raise the hopes of freelancers everywhere – there is a pledge to clamp down on the scourge of late payment as well as strengthening the powers of the Small Business Commissioner.
It's also worth noting that the party have not said anything in their manifesto about reviewing (let alone scrapping) IR35 reform, although the Chancellor has made passing reference to the reforms in public and has said he will be keeping them "under review."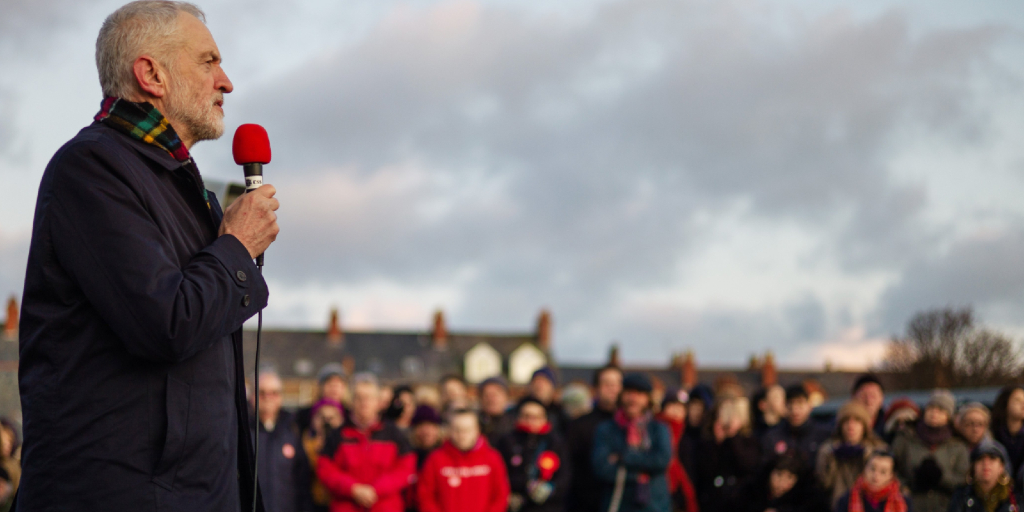 Labour
Whilst going much further than the Tory offering, Labour's manifesto doesn't quite hit the top note when it comes to freelancing. Some very worthwhile promises, but a number of cast iron vote-boosters neglected. Given the radical nature of their ambitious programme under Jeremy Corbyn, it's a shame not to see the same ambition on display here.
Alongside a very welcome call to tackle late payers – right down to banning the particularly tardy from public procurement – Labour also vow to develop tailored support and protections for the self-employed (including, but not limited to, income protection insurance schemes, annual income assessments for those on Universal Credit, and better access to mortgages and pension schemes.)
The manifesto also offers to give everyone the right to flexible working, and puts forward the idea of establishing a Ministry of Employment Rights with a goal of ending so-called 'bogus self-employment', the banning of zero-hours contracts, and creating "a single status of 'worker' for everyone apart from those genuinely self-employed in business on their own account."
Alongside promises to make tax fairer and revive the high street, the party mentions setting up a Business Development Agency which would offer "free support and advice on how to launch, manage and grow a business."
Finally, Labour is one of many parties promising to deliver free full-fibre broadband to everyone – something which will be achieved by 2030.
Liberal Democrats
Although the Lib Dems' chances of having any major impact on the outcome of the election would appear low, their manifesto was perhaps the best received by the UK's self-employed.
In a blast from the recent past, the party has suggested establishing 'dependent contractor' employment status – something proposed in 2017's Taylor Review. It's worth mentioning due to the mixed response the proposal received from the freelance sector when it was initially mooted, and is a curious move slightly out of kilter with the rest of an otherwise forward-thinking document.
The manifesto also promises to review the tax and National Insurance status of employees, dependent contractors and freelancers to ensure fair and comparable treatment, whilst also undertaking to review the rules concerning pensions so that gig economy workers don't lose out and flexibility between roles is protected.
Finally, in moves that have been welcomed by the broader self-employed community, the Lib Dems have pledged to both end retrospective tax charges like the Loan Charge 2019 and review April 2020's IR35 rules.
At the IPSE self-employed hustings Lib Dem MP Ed Davey also emerged as the overwhelming favourite among freelancer attendees in polling both before and after the event. A small indication of where loyalties lie, perhaps, but significant nonetheless.
The Brexit Party
Unsurprisingly, given their unerringly myopic focus, most of the Brexit Party manifesto focuses on…Brexit. But can freelancers glean any morsels worth taking notice of?
The manifesto makes reference to boosting lending to small-sized companies, and nods to an ambitious – albeit vague – plan to (deep breath) overhaul financial services regulation, cut red tape, increase competition, and create freeports in certain regions to encourage investment and create new jobs.
Alongside a promise to introduce zero-rate Corporation Tax for the first £10,000 of pre-tax profits, the Brexit Party also vows to throw financial weight behind digital infrastructure (including free base-level domestic broadband in deprived regions and free Wi-Fi on all public transport.)
That's more or less it.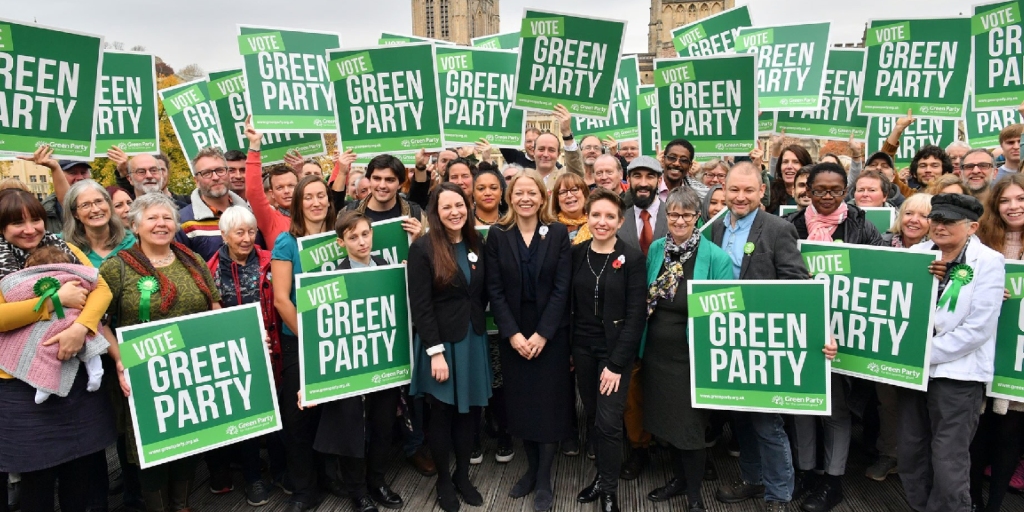 The Green Party
Whilst questions will always remain about the Greens' ability to get near to forming any kind of government, the self-employed should be heartened by the wealth of promises in their manifesto. Alongside the Lib Dems, it would appear that the Green Party is more in tune with the needs and requirements of the freelance workforce than any of its competitors.
They are vocal in their support for small businesses, recognising "the many challenges facing businesses today, especially small, local businesses, run by families or individuals – and the enormous value they bring to the communities they serve."
They pledge to give small businesses easy access to lending at affordable rates by helping to establish a network of regional mutual banks. Ambitious? Certainly. But it's the first truly radical – and meaningful – bit of thinking we saw across all the manifestos when it comes to ensuring economic security for freelancers.
Alongside that they plan to free up funding by requiring established banks to increase their lending to small businesses and suggest that 15% of all government contracts go to small and micro businesses.
Like many of the other manifestos, the Greens' document also promises to put an onus on the rollout of high-speed broadband and to implement stringent reporting guidelines for late payment – leading to fines for large companies who fail to pay small businesses on time.
The manifesto also contains promises to boost the Employment Allowance to £10,000 per year (from just £3,000 per year currently) and an eye-catching plan to radically simplify the tax system, merging Employees National Insurance, Capital Gains Tax, Inheritance Tax, Dividend Tax and Income Tax into a single Consolidated Income Tax. Corporation Tax would also rise to 24%, in line with the Organisation for Economic Cooperation and Development (OECD) average.
On top of that, in a push for equality the Greens' also vow to introduce new support for entrepreneurs and small business owners from BME backgrounds, and provide 35 hours a week of free childcare for all, from the age of nine months.
Not bad at all.
The SNP
As you might expect, the SNP manifesto is geared in large part towards the push for Scottish independence. Still, you've made is this far, so let's dig a little deeper.
They are refusing to support any further reductions to Corporation Tax, and want a rise in the Employment Allowance from £3,000 to £6,000 a year. In a boost to home workers, they also call for "greener tax deal for heating and energy efficiency improvements in homes and businesses."
Much like the Lib Dems, the SNP manifesto also highlights the fact that they will implement "a review of the tax rules around intermediaries – known as the IR35 tax rule – and problems with implementation of the Loan Charge."
In addition to that there are also promises "to increase parental rights" and press "for the devolution of employment law", as well as a suggesting that they will raise the statutory living wage to "at least the level of the real living wage, and for an end to age discrimination."
What now?
The next step is a simple one. We're not going to tell you who to vote for. We have our own opinions, of course. But what you do next is up to you. All we ask is one thing: go and vote on the 12th. You never know – it could make all the difference.