What do I do if a client is unhappy with my work?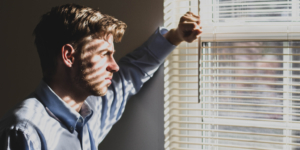 It's a situation every freelancer dreads: a client isn't satisfied with the way their work has been done. But mistakes and misunderstandings are part of everyday working life and there's no need to panic. How you respond to the situation makes a big difference.
The best outcome is for you to work with your client to fix mistakes and make sure they're satisfied. That might not always be possible, but it's a goal to work towards. This guide will show you how to turn a client dispute into a happy customer in just a few easy steps.
Stay calm
When you receive the news that your client isn't happy, it can be a shock. Take your time before responding. Definitely don't email or enter into a conversation if you're feeling angry or upset. It's fine to tell the client that you will review their feedback and be in touch shortly with a solution, to give yourself some breathing space.
Offer to fix the problems
Review the feedback – is it reasonable? Is it fixable? If you think that the client's feedback is something you can fix, offer to make good by re-doing or amending the work. It's usual practice to fix these on your own time if the request is reasonable, especially if it's down to a mistake you've made.
Get feedback
Work hard to open up a dialogue with the client to get concrete ideas about what they want changed. It's no good plunging in and changing the work without a firm idea of what needs fixing. Having a positive fix-it attitude will help smooth over the relationship when your client is unsatisfied. Focus especially on the idea that you are all working towards a shared goal – a completed project that they are happy with.
Go back to the original brief
If you're not sure that what the client is asking for is reasonable – for example, it seems wildly different to what you thought had been agreed – revisit the original brief for the project. Does what you have provided match the brief? If what the client is asking for now isn't what was agreed, and you think it will take a lot of work to fix, refer them back to the original brief. Explain that this is what you quoted for, and outline the extra work involved in delivering their new vision. Offer to do the additional work, but quote a price for it.
Prepare ahead
Much of the protection that you need in place for situations like this needs the groundwork laying before you start on the project. Make sure you have a clear, agreed brief for each project: you might need to refer back to it later. It's also a good idea to specify in your contract how many rounds of amendments your rates include, and the price that any extra remedial work beyond this would cost.
Give advice – but be flexible
You are the expert in your field, but the customer is in control. This means that even if you think the amends they want will make the piece worse, you might just have to do it to keep them happy. Definitely put forward your view, giving your professional advice and reasons, but it's up to them to take it.
Handle the financial side carefully – but make sure you get paid
Knowing that a client is unhappy might trigger a worry that you won't get paid. You might want to hold off on sending an invoice until the mistakes have been fixed and the client is satisfied. If you've attempted a fix and the client is refusing to pay, refer them back to the brief and the contract that you've both signed. Freelancer Assist from Dinghy can help freelancers chase unpaid invoices and also has a legal helpline you can consult for support. It comes bundled for free with every Dinghy insurance policy.
Get covered
Make sure that you are protected by professional indemnity insurance at all times when working as a freelancer. This crucial business insurance protects you in the case of freelancer mistakes or client complaints. If a client tries to bring a claim against you, Dinghy's professional indemnity insurance for freelancers will step in to support you. Our legal team will take over the case, taking the worry off your shoulders. 
Professional indemnity insurance also covers any costs and compensation due to the other side, up to the value of your policy limit. Knowing that these costs are covered in the event that something goes wrong on a freelance job gives huge peace of mind to our freelancers. We'll advise you on the best package for you, based on the nature and size of your freelance business. Getting insured is easy – just head to our website for a quote straight to your inbox.
Almost every freelancer will face some negative feedback or a disgruntled client at some point in their career. Sometimes it's just down to a communication error or misunderstanding, sometimes the client might have unrealistic expectations or be under pressure at their end. The good news is that most problems are easily resolved with a bit of listening, understanding and openness to feedback. And when they're not, freelance business insurance from Dinghy can step in to take care of things.