How to lead a greener life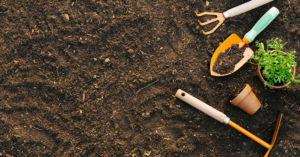 Whether we intended it or not, lockdown made us all greener. During early April, UK emissions were down 31% on the same period in 2019. The country also achieved a record-breaking coal free period of 67 days, 22 hours and 55 minutes between April and June. There is hope that the rise of remote working could lead to a greener way of living – however, climate scientists have issued a stark warning that the rebound in emissions was surprisingly rapid as lockdown eased.
How can freelancers play their part in a greener world? This blog gives our top tips for treading lightly.
Ditch the car
The home office may be king for now, but if you do need to get out and about, see if you can go under people power. Walking, running and cycling have all seen a huge boost. Sales of bicycles in the UK increased 63% during lockdown. Activity-tracking app Strava saw a tripling of users and the government has announced a £2billion package of measures to encourage walking and cycling to continue. Councils are responding with new cycling infrastructure in towns and cities across the UK, meaning taking off on two wheels should be safer, faster and easier than ever before. So save on parking, petrol and emissions by ditching the car for short journeys.
Reduce your food waste (or even grow your own)
Early lockdown changed our food-shopping habits. After the panic-buying (let's not talk about that, it was a bit embarrassing for everyone), came a period where we were only to go out for essentials. Many of us reduced our shopping trips to once a week or less. This meant we had to plan meals carefully. But according to eco-experts, this is also a really good tip for reducing food waste. It means you're not tempted to buy things that you don't really need just because they're on offer. It means that everything you buy is bought with purpose, reducing the amount you have rotting in the fridge at the end of the week. It'll save your wallet as well as the planet.
Gardening was another success story of lockdown as people took to social media proving that even the tiniest outside spaces can bear fruit. Now is the best time to plant overwintering vegetables like onions, turnips and spinach. Even if you don't have a garden, herbs like basil, thyme, rosemary, parsley and mint all grow well indoors.
Reuse more
We've all got very good at the recycling part of 'reduce, reuse, recycle', but generally, we're not so good at the other bits. Before you automatically throw something in the recycling bin, ask yourself, could this be useful for something else? Here are some ideas for creative ways to reuse:
Old clothes that are too worn or bobbled to go to the charity shop can be cut up into dusters or dishcloths
Clothes that are ripped or stained can be made into new things – face masks, perhaps?
Jars, egg boxes and yoghurt pots are good for planting seedlings
Wrapping paper and magazines can be good additions to your kids' art supplies
Consider replacing disposable items with reusable versions. Face masks are here to stay for the foreseeable future, so if you're still making your way through packs of the blue disposable ones, why not invest in a washable, reusable one? Switch to a facecloth instead of disposable cotton pads and consider a safety razor instead of plastic disposable heads or razors which will take decades to degrade.
Order less
The postman's arrival with another set of parcels full of craft supplies, homeschool materials or some new loungewear was one of the precious joys of lockdown – but do we really need all this stuff? Being sustainable isn't just about buying from environmentally conscious retailers, it's about considering whether we really need that new item at all. So before you click 'add to basket', just take a moment to consider whether what you're buying is worth the environmental impact.
Heating and electricity – use only what you need
If we're all in for a winter of working from home, our energy consumption is sure to go up. But simple measures like turning off lights and appliances when you're not in the room and hanging out the washing on dry, windy days, can have a big impact. There are also many new technologies that can help you reduce the amount of energy your home uses. Use thermostatic radiator valves to heat only the room that you're working in during the daytime – there's no need for your bedroom to be 21 degrees if you're working at the kitchen table. A smart meter will tell you in alarming detail exactly how much electricity you're using – and how much each minute of that tumble dryer spin is costing you!
Speaking of only using what you need…
Dinghy insurance for freelancers offers full flexibility. You can turn your cover up or down, just like your thermostat, and if your client base is buzzing, you can make sure you've got the insurance to match. Alternatively, if you need to pop it on deep freeze for the winter, we can sort that out too. You can manage your policy online anytime of the day or night. You don't even need to get out from under that snuggly blanket. Good energy saving right there! Get your quote now at: getdinghy.com/deck/quote/